MMI in the Media
Recent Media Appearances
Most of our current media appearances, research, and thought leadership activities are the result of engagement with our MMI Peer Advocates. This group of former clients have volunteered to participate in interviews, surveys, and focus groups to help us destigmatize debt and expand our reach in communities throughout the United States.
See a sampling of recent media interviews featuring MMI experts and peer advocates and connect with us on LinkedIn or YouTube for more.
MMI client Gabriel Grant and financial expert Thomas Nitzsche talk with consumer reporter Caitlin Burchill at NBC Connecticut about debt and the power of nonprofit credit counseling.
MMI client Shaunda Luther and credit counselor Jonathan Wolfsohn talk to Jason Stoogenke at WSOC Charlotte about how a debt management plan can help reduce the time and cost of debt repayment.
MMI client Ivan Pelaez and financial educator Thomas Nitzsche discuss paying down credit card debt with consumer reporter Alina Machado at NBC Miami.
MMI client Johnika Dreher receives the 2022 NFCC Brighter Financial Future Award.
MMI client and peer advocate Jackie Upshaw discusses credit card debt with KTNV in Nevada.
MMI client and peer advocate Jane Spence shares her debt repayment story on Good Morning Maryland.
---
If you have a press inquiry or a general question for our media team, please contact: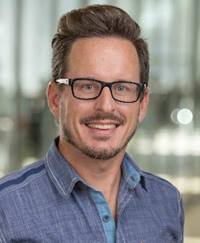 Thomas Nitzsche
Sr. Director, Media and Brand
404-490-2227
Thomas@MoneyManagement.org