What Beginners Should Know About Credit Cards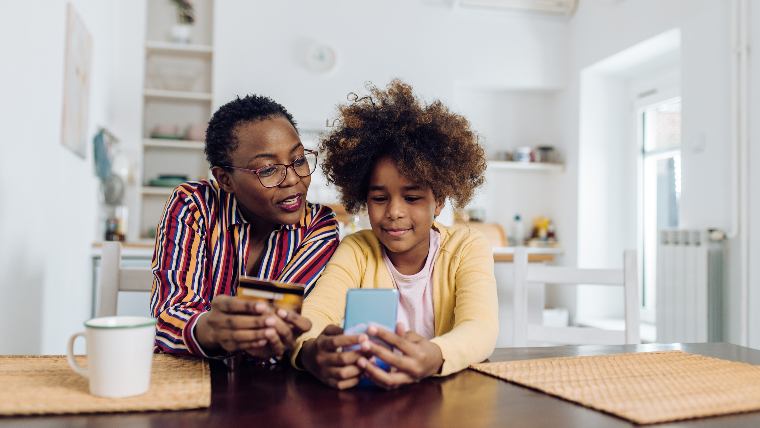 Credit cards are an exciting convenience. Reserve a hotel? Check. Pay for that unexpected car repair? Easy enough. Cover your kid's new shoes until payday? No problem.
Credit cards let you spend money you might not otherwise have, which is both the biggest pro and the biggest con of credit cards as a concept. Used mindfully as a tool, credit cards open up all types of convenient doors, but if used unwisely, they can also dig you into a financial hole.
The Upside and Downside of Credit Cards
The Pros. Putting purchases on a credit card and paying off the balance within a short period of time is more than just convenient.
Using credit allows you to purchase and enjoy things you want or need without having to wait until you've saved enough money.
It also saves you from having to take a costly short-term loan for an unforeseen emergency.
Credit cards often reward you with points for your spending, which you can often utilize for cash back, money toward travel, and other bonuses.
The Cons. The ability to spend money you don't actually have can be extremely damaging if you don't have the means to repay your new debt quickly. Because the money doesn't feel "real," it's all too easy to keep whipping out the card with no thought to what happens when the bill comes due.
The key is to spend within your means and pay off credit card balances in full every month (if possible) to avoid interest charges and any possible account delinquencies. In other words, don't expand your spending just because you can.
How Credit Cards Work
A credit card gives you access to a revolving line of credit from a card lender. Revolving credit is credit you can keep using over and over as long as you repay some or all of your balance each month. The amount you borrow can't usually exceed the account's limit, although some accounts may allow you to go over, but charge fees in the process.
The card itself is simply a fast way to share your information with vendors to authorize the transfer of borrowed funds from the lender to the vendor.
Before you get the actual credit card to use, you sign an agreement with the card lender. The agreement spells out how much you can borrow (your credit limit), when payments need to be made, what fees are involved, and how your interest rate will be calculated and charged.
How Interest Works
Your credit card comes with an annual percentage rate (APR). That's the interest rate charged on any balance not paid off each month. The lender charges you interest in exchange for lending you money. APR is used to calculate how much your credit card debt is going to cost on top of the account balance itself. The higher the APR, the more interest you will owe on any balance carried over month-to-month.
In its most basic form, your APR determines how much interest will accrue after one year. For example, let's suppose the APR on your credit card is 25%. If you have $1,000 in credit card debt, a 25% APR would end up costing you roughly $250 in interest over one year.
How Credit Cards Build Your Credit Score
In many ways, credit cards are a requirement for building a strong credit history and a solid credit score. You have to use credit (wisely) to get access to more credit. That's the only way to prove your creditworthiness to lenders. Simply avoiding credit is possible, but it can put you in a vulnerable position later by leaving you with no credit history.
To establish a good credit record, stick with the following guidelines:
Never miss a payment. Payment history is typically the biggest factor in most credit scoring models. Even a small number of delinquencies (months when a due balance went unpaid) can drive down your score.
Don't max out your cards. Avoid using any more than 50% of your credit limit if possible. The more of your available credit that's being used, the more detrimental that is to your credit score.
Keep accounts open. The older your accounts, the better. Avoid constantly opening new accounts and closing old ones.
Best Way to Start for New Credit Card Users
If you're just starting on your credit-building journey, your options may be limited. One option is being added to another user's card (such as the card of your parent or guardian). A better option is to start with a secured credit card.
Secured cards are backed by an initial deposit from the card holder, typically no more than $500. Your deposit functions as your card's credit limit. You can then use the card just like you would any other card to make purchases and pay the monthly balance.
Although it may feel like you're essentially borrowing from yourself, you are actually borrowing from the lender and building a credit history. The deposit is there as collateral to eliminate risk to the lender. If you don't pay your bill, the lender reimburses themselves from the deposit.
After certain period of time (usually 6 to 12 months), the card will convert to a normal credit card and your deposit will be returned.
Tips to Avoid Credit Card Debt
If you establish good habits around credit card use, you can use it successfully as a tool and not wind up in trouble. Try sticking to these rules:
Treat credit like you would a debit card and avoid spending money you don't have on things you don't need. If you're spending money you don't have, make sure that you have a plan to manage the debt.
Repay your monthly balance in full every month—or as often as you can—to avoid paying interest fees.
Set up your payments so they post automatically. Missing a payment can be costly.
If debt starts to feel overwhelming, don't avoid it! Too many people avoid their monthly statements and stop answering the phone once things start going in the wrong direction. Unfortunately, avoiding the problem inevitably just makes it worse.
If you have credit card debt and it starts to feel unmanageable, we can help you create a debt management plan to provide structure and support and accelerate your debt repayment. Get in touch with our supportive and understanding team if you need assistance.