Six Key Benefits of Good Credit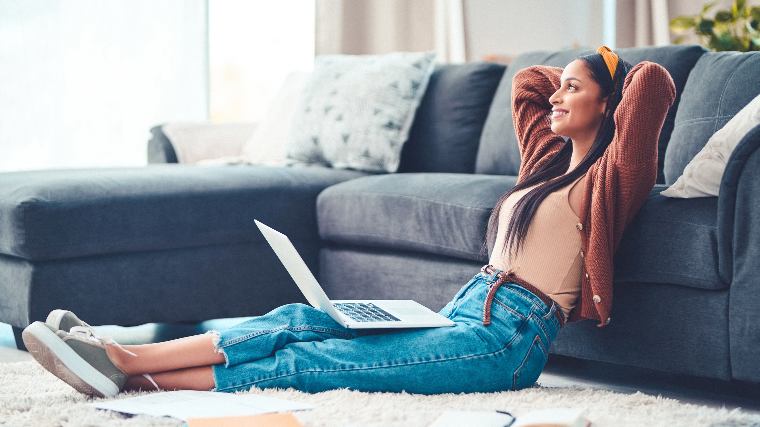 You don't have to know much about personal finance to know that having good credit is better than having bad credit. There's plenty of scary stories about how easy it is to ruin your credit and even more tips for how to improve your credit score.
But if you're new to credit you may not be entirely sure what the fuss is all about. Why exactly do you need good credit? Here are the biggest reasons why you should care about your credit score, and why building good credit is worth the effort.
Good Credit Saves You Money
If you ever plan to buy a house, own a car, and use a credit card to buy anything, you're going to want to want a high credit score.
Simply put, your credit score goes a long way toward determining what kind of interest rate you're going to get from lenders. The higher your credit score, the more faith lenders will have in your ability to pay them back. When lenders feel confident in your ability to pay them back, they're more willing to offer low interest rates. And the lower the interest rate, the less that loan or line of credit is going to cost you.
Fool.com has a nice breakdown on how your credit score can change your interest rates and what those changes mean in terms of monthly payment and total interest paid over the life of the debt. Someone with excellent credit can expect to pay hundreds less per month and tens of thousands less in total for a mortgage as compared to someone with average or below average credit. If you carry any amount of credit card debt, a high interest rate can be extremely costly.
Good Credit Can Help You Land a Job
A recent nationwide survey of hiring professionals found that 25% used credit checks as part of the hiring process. Why? It's not that they're looking for your credit score (they aren't able to see that). Instead, they're looking for potential red flags.
While you may not think your credit history says much about your ability to do a particular job, if your credit report shows signs of an inability to successfully manage your finances that might be disqualifying for some positions. Ultimately, it may just be another data point to consider when weighing your application against other, similarly qualified applicants.
Good Credit Can Reduce Your Car Insurance Bill
Over 90% of car insurance companies review your credit when determining what insurance premiums to charge. Insurance companies, like employers, aren't interested in your score, but they are interested in the positive behaviors that make up your score. A spotless payment history, for example, makes you seem more likely to pay your auto insurance bill on time every month.
Basically, if you do a good job managing your credit and debt obligations then insurance companies will assume that you'll also manage your insurance obligations just as well.
Good Credit Makes It Easier to Open Utility Accounts
When it come time to open an account for a utility service, your credit report is crucial. You may not think of electricity as a form of lending, but functionally it's not much different from a credit card: you spend as little or as much electricity as you like each month and at the end of the cycle you get a bill for what you've spent.
Utility companies prefer seeing that you're someone who pays their other bills on time and doesn't become overextended. The kind of good behavior that raises your credit score also makes you more trustworthy in the eyes of the gas company.
Poor credit doesn't mean you'll automatically be denied service, but it will be harder, and you may have to pay a deposit before you can establish an account.
Good Credit Makes Financial Recovery Easier
Whether you're unemployed for a lengthy period of time or simply coming up short for the month, good credit makes it easier to stay afloat and manage your recovery once things are back to normal. Most importantly, having good credit makes it easier to borrow money at an affordable rate, which makes any debt you accumulate during a setback that much easier to repay when your income has returned.
Good Credit Gives You Peace of Mind
Having good credit doesn't shield you from every possible problem, but it does take a little bit of that burden away. Which is important, because over half of all Americans report feeling anxious about their finances, with the majority citing debt as their biggest reason for feeling anxious.
So, while good credit isn't everything, it is a big part of your overall financial health. Good credit can help turn around a difficult situation and make a good situation even better.
If you're not sure where you stand with credit, consider working with an expert and scheduling a one-on-one credit report review. We'll break down the information in your credit report and create a strategy to help you start building a better credit history.