Are Fast Cash Loans Legitimate?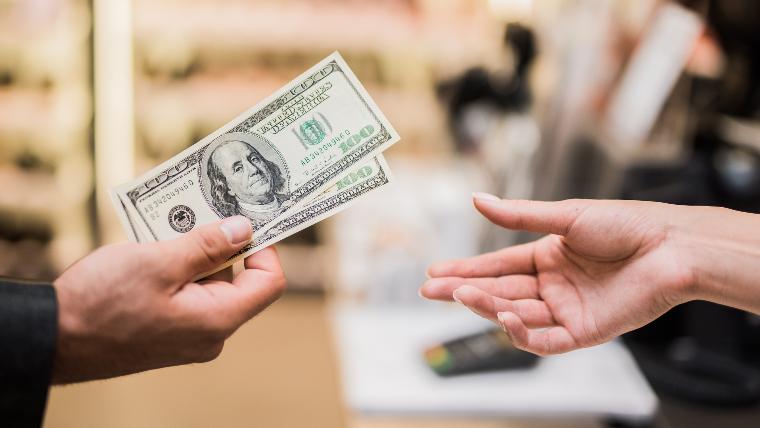 When you hit a financial snag and need some quick cash for expenses until your paycheck arrives, it may be tempting to consider a fast cash loan. Also known as "payday loans," these short-term loans are marketed as a helpful stopgap to consumers who have no savings. They're meant to be a short-term loan fix that you pay back as soon as your paycheck arrives. That sounds enticing, but is it too good to be true?
Fast cash loans are legitimate, and they're legal in 37 states. But that doesn't necessarily mean they're a good idea. In practice, people who are already struggling to make ends meet struggle even more to repay these kinds of loans. According to a recent Consumer Finance Protection Bureau report, nearly half of those who took a payday loan rolled it over at least one payday, accruing fees along the way.
Taking out a fast cash loan can create a vicious cycle of repeat borrowing and exorbitant fees that cost much more than the original financial shortfall itself. Here's what else you should know about them.
How a Fast Cash Loan Works
Fast cash loans are typically small
Many states have set limits on the allowable limit, typically around $500, though some states allow a higher limit. This interactive map by Experian shows each state's limit. The National Conference of State Legislatures also provides details on allowed limits and fees by state.
Interest rates tend to be high
Fast cash loan rates are typically higher than the rate offered by a traditional lender. Some payday lenders charge a transaction or finance fee instead, which can be costly. Fees may range from $10-$30 per $100 borrowed, according to the CFPB. On a two-week borrowing period, a $15 fee per $100 equals a nearly 400% annual percentage rate. By comparison, a traditional credit card's APR typically runs 12-30%.
Let's say you borrowed $500—that's a $75 fee. Even a $20 fee on a $200 loan can create difficulties if things are so tight that you had to borrow to get to next Friday.
The repayment period is short
Usually, repayment is required within 14 days, or possibly within the month. It's guaranteed through an automated withdrawal from your bank account or a post-dated check, and the lender pulls the owed amount as soon as your paycheck is deposited.
Payday lenders aren't traditional banks or credit unions
Quick cash loans are offered through payday loan stores or stores that offer financial services, such as pawn shops, rent-to-own stores, or stores with check-cashing services.
No credit check is required
Unlike traditional financial institutions, fast cash lenders aren't really concerned about your past credit history. Your credit score is almost never considered, nor is your employment history or debt-to-income ratio. According to the CFPB, all you need is a bank account in decent standing, identification, and a steady source of income.
It's important to note that your credit score isn't affected (positively or negatively) by a fast cash or payday loan. That's because these lenders don't tend to report the loan, or the payments, to any credit reporting bureaus. So, unless you default on a loan and it gets sold to a collection agency, it's unlikely to ever show up on your credit report or impact your credit score.
Alternatives to a Fast Cash Loan
Coming up with an alternative may not be easy if you and your extended family are already on financial thin ice. But, if possible, you'd be better off dipping into your savings if you have it, or using your credit card, which has preferable fees compared to payday loans. You might consider borrowing from friends or family or asking for an advance on your paycheck. All of these options are typically preferable to taking a fast cash loan.
If you do decide to take a fast cash loan, you should always read reviews and check with the Better Business Bureau first. Also, double-check the fine print and make sure the fees don't exceed the maximum in your state.
What to Do When You Already Have a Fast Cash Loan
We recommend prioritizing paying off the fast cash loan as soon as possible, no matter what your other financial commitments are. Make it your top priority to get out from under the fees, even if those fees feel manageable now.
If you're able, cut your spending in other areas to come up with the cash to pay off the loan. Or take temporary, extra work to bring in additional money. If you're juggling multiple debts, you may be able to roll these debts into a consolidation loan through a traditional lender with more reasonable fees.
For military families, be aware that the Military Lending Act provides protections to members of the military. Perhaps most relevant, lenders cannot charge more than 36% interest (including fees), which protects members from exorbitant payday loan fees.
How to Take Action
If you think your rights have been violated, and if the fees or rates you're paying on a short-term loan exceed the limits in your state, contact your state's attorney general.
Are you struggling to meet your monthly bills? If you're tempted to take out a short-term loan, consider first connecting with the debt and budget specialists at MMI. We can help review your finances and find the best solution that helps you smooth out your monthly finances and get out of debt as soon as possible. Debt and budget assistance from MMI is free, available 24/7, and completely confidential.