How Do Credit Monitoring Services Work?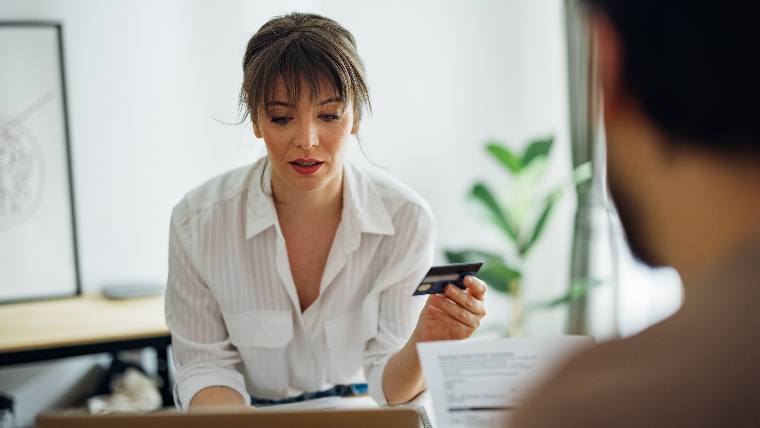 The following is presented for informational purposes only and is not intended as credit repair advice.
If you've ever had your wallet stolen, you know how nerve-wracking it is to cancel all your debit and credit cards to prevent fraudulent purchases. It's not fun worrying about whether fraudsters have gained access to your personal information and financial accounts. Have you been wondering if credit monitoring is useful? Here's what to know.
Credit Monitoring Services Explained
A credit monitoring service monitors one or more of your credit reports on a regular basis—usually at least one report from the big three credit reporting agencies: Experian, Equifax, and TransUnion. The monitoring provider watches for any strange or adverse activity such as new accounts in your name or inquiries suggesting that someone is attempting to open an account in your name. The provider alerts you as soon as these types of activities are detected.
Additionally, some packages also include routine scans of the dark web and public records for signs that your personal information has been stolen or compromised.
Cost of Credit Monitoring
Monitoring can be free with some services, such as the one offered by Credit Karma. You might also be eligible for free credit monitoring as a result of previous data breaches, including the 2017 data breach at Equifax.
For non-free credit monitoring services, the price can range from $10-$40 a month.
Does Credit Monitoring Offer Benefits?
If you're not the DIY sort, credit monitoring can be helpful for keeping an eye on your credit reports.
Basic monitoring tells you if any unusual activity shows up on your credit report, although the service may not monitor all three reporting agencies so it's not fool-proof. Anything outside of your normal monthly transactions (online bill-paying activity) would be reported, which could help catch fraud early. The problem is credit monitoring only alerts you after the fact, so it doesn't necessarily prevent fraud from happening—it just catches it earlier.
A more robust monitoring package will likely include dark web scans. These scans check to see if your information has been stolen and made available for purchase to a bad actor. This kind of information could help you head off potential fraud by closing impacted accounts or freezing your credit to prevent new accounts from being opened in your name.
Many for-pay premium credit monitoring services include identity insurance, which could help you offset costs stemming from having your identity stolen.
Can I Monitor My Accounts Myself?
Yes, absolutely. In fact, we recommend it—and of course, that's free. Most of what's offered through credit monitoring services are things you can do on your own. To monitor your own accounts, it's important to do the following:
Check your bank balances and credit card statements regularly for purchases you don't recognize.
Take advantage of your free credit reports from the three credit reporting agencies to review credit activity. Usually, you are entitled to a free report once a year, but the agencies are offering free weekly reports through the end of 2023 as a response to the pandemic. You can access your reports through AnnualCreditReport.com.
Monitor your credit score for free through a service offered by your credit card or a personal finance website. That allows you to watch for unusual changes.
If you're concerned about your identity being stolen and accounts created in your name, you can proactively freeze your credit. That means you won't be able to open credit in your name, but you can lift the freeze when you need to. Meanwhile, no one else can open an account in your name.
Then Why Would I Purchase a Monitoring Service?
If you're not eligible for free monitoring, purchasing credit monitoring can make sense. Here are some examples of when you might want to buy it.
You don't follow through on monitoring your accounts. (Let's face it, it's one more to-do task that often gets pushed to the back burner.)
You were already the victim of identity theft or you know some of your information is out there.
You don't want to put a freeze on your accounts for the long term.
If you decide to purchase credit monitoring, NerdWallet recommends not purchasing from the credit agencies themselves for a couple of reasons. One, they might not offer enough identity theft coverage even though their product could cost as much as other companies. Two, when you sign up with a credit agency, you may be required to waive your right to a class-action lawsuit and agree to binding arbitration, neither of which are in your best interests as a consumer.
If a credit agency has a data breach, as happened to Equifax in 2017, the inability to sue is bad for you. Look for another organization to provide credit monitoring.
The Limits of Credit Monitoring
Although credit monitoring can offer peace of mind, it's important to understand that monitoring really only tells you about something after it's happened. It's useful to know, for sure, because reacting early helps you. The faster you move, the less damage a potential Identity theft inflicts. But credit monitoring doesn't necessarily stop these things from happening in the first place.
If you're concerned you don't know how to read and understand a credit report, we can help. Sign up for a one-on-one credit report review, and we'll teach you what to look for so you can monitor your accounts, along with the steps required to build a strong credit score.