Why Good Credit is Harder to Achieve in Communities of Color and What You Can Do About It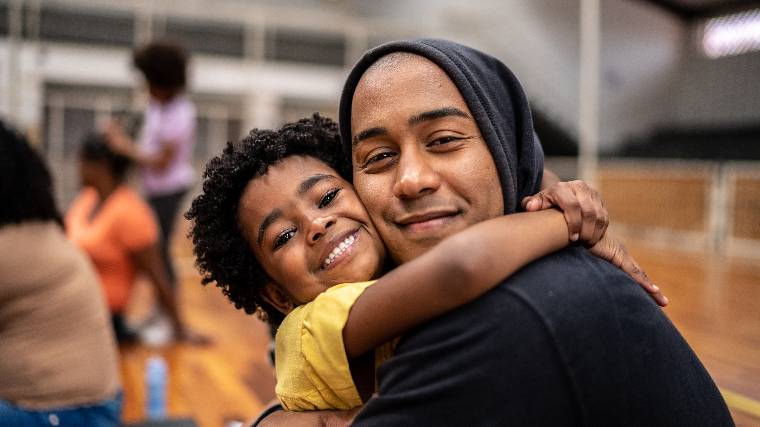 This blog explores the legacy of discriminatory policies that have limited access to credit for communities of color, discussing the impact on their credit scores and outlining steps individuals can take to improve their credit history despite systemic inequality.
Good credit history plays a critical role in your ability to secure a loan, qualify for a lower interest rate, and even obtain decent rates on car insurance. But the United States has a complicated legacy of discriminatory policies that have systematically denied communities of color equal access to affordable financial services and wealth-building opportunities. This lack of access affects people's ability to build a strong credit history.
A recent Urban Institute analysis drawing on millions of consumer records from a major credit bureau shows that young adults in majority-Black and majority-Hispanic communities are more likely than their peers in majority-white communities to begin early adulthood with lower-than-average credit scores. They're also more likely to see their credit scores decline as they age.
Here's why it matters and what steps you can take to improve your credit – even if you're fighting the headwinds of systemic inequality.
Systemic Inequality and How We Got Here
Poor financial health doesn't necessarily mean you're bad with money. Historical and systemic inequalities limiting access to quality education, job opportunities, and financial resources have created longstanding wealth and income gaps in communities of color. On average, white households earn about $30k more per year than Black households.
A lower income often means a tighter budget. And a tighter budget may make you a riskier borrower in the eyes of lenders. Lenders offset risk with higher interest rates and larger fees – which makes credit both harder to obtain and harder to successfully maintain, often resulting in a lower credit score.
Rates of subprime credit scores (lower credit scores) in majority-Black, Hispanic and Native American communities are at least 1.5 times higher than in majority-white communities. FICO defines 670 as the threshold for poor or fair credit. FICO's 2021 scores by race:
Asian, 745
White, 734
Hispanic, 701
Black, 677
Then there are "credit invisibles." These are people with no credit history or credit report at any of the three credit reporting bureaus. If you don't do business with companies that report to the credit bureaus, you're penalized when applying for credit. That's because a thin credit file appears riskier to lenders and leads to credit denials or higher interest rates for borrowers.
Roughly 15% of Black and Hispanic consumers are considered credit invisible, compared with 9% among white and Asian consumers, according to the most recent Consumer Financial Protection Bureau data. An additional 13% of Black and 12% of Hispanic consumers have unscored records, compared with 7% of white consumers.
This all creates a difficult cycle. Lower income levels make it harder to make timely payments and build a positive credit history. Limited access to credit, including traditional banks and credit unions, often leads consumers to rely on alternative and unfavorable financial services like check-cashing and payday loans, which are usually more expensive and don't report to credit bureaus. For many in communities of color, the deck is continually stacked – and not in their favor.
5 Ways Your Credit History Affects Your Life
While a credit score is just a number – the outcome of an equation we're not privy to see – it can have an enormous impact on your life. In particular, poor credit history:
1. Excludes you from certain types of jobs
Employers in some industries may consider credit history as part of the hiring process. This is more likely for positions that involve financial responsibilities, access to sensitive data, or positions in government agencies. Poor credit history could raise concerns about your financial responsibility and trustworthiness and may even disqualify you as an applicant.
2. Limits your housing options
Landlords and property management companies often check an applicant's credit history for an established history of paying their financial obligations on time. If your credit is poor, landlords may set higher security deposits or reject your application outright.
3. Creates a barrier to utility services
Utility companies (electric, gas, water, etc.) may pull your credit report when you apply for an account. The utility might require you to provide an upfront deposit to offset the perceived risk of poor credit.
4. Raises insurance premiums
Some insurers check your credit as part of the application process and may at least partially determine your rate based on your credit score.
5. Hikes interest rates on loans and credit cards
Lenders rely on credit reports to assess the risk associated with lending money. Poor credit history can significantly impact your ability to secure a loan or credit card, and often means higher interest rates or stricter repayment terms.
How to Improve Your Credit History
So it's important to build strong credit, but that can be an especially difficult challenge for communities of color. Setting aside the major systemic issues that need to be addressed on a national level, there are steps you can take as an individual to establish good credit (even in the face of so many challenges).
Start working on your credit early. If you're just out of high school, building your credit history creates access to more favorable rent, utility, and car insurance terms for the long-haul.
Open a credit account (it can have a low limit), use it regularly to pay a bill or two, and always make payments on time. Use it as a tool, not a source of extra money. Start with a secured credit card if necessary.
Avoid spending money you don't have whenever possible.
If you're stuck with an unfavorable loan or credit card, work with a nonprofit credit counseling agency like MMI to repay your debt and work on improving your credit.
If you're struggling with unreasonable interest rates, a debt management plan (DMP) may be the answer. Credit card accounts repaid through the DMP have their interest rates lowered to less than 8% on average. Begin your free, no-commitment analysis online and see how much you can save.