How to Compare and Evaluate Credit Card Offers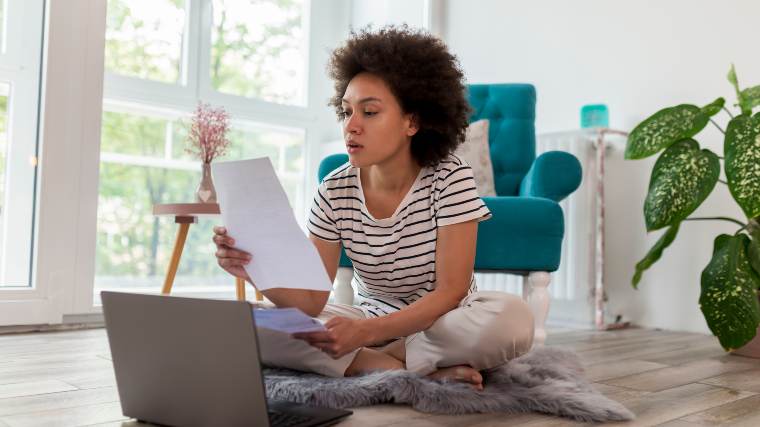 Ah, the allure of a credit card offer. We can all relate to the temptation of receiving a pre-approved credit card offer. But instead of signing up right away, you might want to hit the "pause" button. While adding a credit card to your mix and using it responsibly can boost your credit, you'll want to make sure it's the right one for you.
Here are a handful of pointers on how to evaluate credit card offers:
Ask Yourself How You Will Use It
The most important question is "How will I use this card?" explains Gerri Detweiler, education director for Nav, which helps small business owners monitor business and personal credit for free.
Will you be using it for emergency expenses, or for everyday purchases? If so, you may want a general credit card with rotating credit card rewards categories. Will the card primarily be used for travel? If that's the case, then a card with generous travel perks and rewards may be the best fit for you.
And just like how purchasing a new car has a lot to do with what you can afford, your lifestyle, and preferences, choosing the right credit card is about your needs and budget. You'll want to spend some time figuring out what type of card will be most beneficial for your situation.
Evaluate credit card offers and rewards
The best part about being choosy with your credit card offers is the ability to zero in on the rewards and perks that make the most sense for you.
Travel rewards are a popular feature, but if you hardly ever fly anywhere it's unlikely that you'll get the full value of the card. Rewards may be generic cash back offers, or they may be tied to purchases at specific retailers. It's important that you pick a card that fits your current spending habits. One of the worst things you can do is sign up for a card with the intention of changing your spending to maximize your benefits.
Determine How Much It Will Cost
The second question is "How much will it cost?" Check the interest rate, credit limit, fees and penalties," explains Elaine Harrison, AFC®, FFC® and financial coach. What is the APR? Is there an annual fee, and does your usage justify the expense?
It's important to figure out whether you'll be paying off the card in full each month, paying the minimum, or somewhere in between. If you can only afford to pay the minimum payment, the APR will weigh more heavily than if you can afford to pay the balance in full. It's important to be honest with yourself. If in the past you've struggled making the minimum payments on time, then you may reconsider opening a new credit card in the first place.
How you'll use it and how much the card will cost you are closely related, explains Detweiler. "If you will pay the balance in full each month, the interest rate isn't really a consideration as long as the card offers a grace period," says Detweiler. "Rewards might be more important if you are a heavy spender, but if you use your card infrequently you may want to chose one with no annual fee."
If you're working on building your credit and have been offered a secured credit card, check to see what the amount you need to deposit is. Can you afford it? Will you have to put up all the money for your deposit up front, or can you pay in installments? And with a secured credit card, you may be looking at a high APR.
Read the Fine Print
Before you sign up for a card, you'll want to look over the terms and conditions with a fine-tooth comb. If there's an introductory offer, when does the normal APR kick in? And how much of a spike will it be? What are the fees for late payments, cash advances, and so forth? If you don't anticipate using the credit card for cash advances, that may not be such a deciding factor, but it's generally a good idea to check beforehand.
Beware of Scams
The biggest scam to watch out for are credit cards that are unsecured but available "regardless of credit," warns Detweiler. "These programs often require you to buy overpriced merchandise from their catalog in order to 'build credit,'" says Detweiler, "and it's dubious that they really help you do that."
And if it's too good to be true, it probably is, points out Harrison. Guarantees of easy credit, lowered rates, no fees or high credit are also indications of a scam.
Don't Take the First One Offered to You
The number of credit cards out there are so vast in number that it can be overwhelming. And you may find yourself in a tangled web of options, and suffer from decision-making paralysis.
"You may procrastinate about finding a better card," says Detweiler. "Don't take the first one offered to you, though." Detweiler recommends blocking out an hour or two to research offers. Read reviews, and compare offers. "Ideally you'll want to find a card you'll use for a long time," says Detweiler.
Review Your Credit Cards Once a Year
You want to check to make sure you're still carrying the right cards for you, points out Detweiler. "You may discover you're getting charged for annual fees you don't want to pay, or that the benefits and rewards you're earning aren't that valuable to you anymore."
Let's say in the past you've normally redeemed rewards points for gift cards for your everyday spending. But in the last year you've spent more money on travel and for business-related expenses. If that's the case, then you might want to look for a card with higher-than-average rewards points for hotel, airfare, and restaurants, and possibly for a business credit card.
It also doesn't hurt to see if the annual fee can be lowered or waived entirely. Just know that you stand a better chance if you are in good standing with the credit card company. Case in point: A few years ago Detweiler realized a co-branded airline card she was carrying wasn't relevant anymore. She had moved and no longer flew that airline. "I didn't want to pay the steep annual fee, so I called the issuer and they switched me to a no-fee cash-back reward credit card," says Detweiler. "I was able to keep my credit line without having to pay the fee."
Figure Out a Game Plan to Manage Your Debt
If you've been working hard at rebuilding your credit or paying off your debt though a debt management plan (DMP), be careful that adding another card won't put you back in a deep debt hole. Will you set spending limits on the new card? And what will you be using the new card for?
Once you set parameters on your spending limits and how you'll be using the card, be sure to stick to it. Many credit cards allow you to set alerts on your spending or set a temporary freeze. These added features can help keep your spending in check.
Adding another credit card to your mix could be a sound choice for your finances. "It is up to the individual to determine if using credit is a wise decision for them," says Harrison. "Like cash, a credit card is a tool, and can be helpful or harmful depending on the skills and knowledge of who's using it."
Questions about credit and credit card debt? Let the certified credit counselors at MMI help answer your questions and provide know-how and guidance.