Which Debt Should You Pay Off First?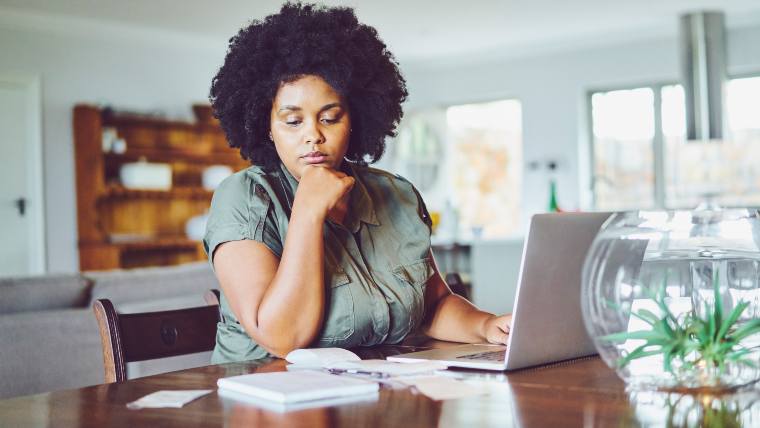 The following is present for informational purposes only. It is not intended as legal advice or credit repair.
When you feel buried under a mountain of bills, it can be hard to decide what debt you should pay off first. Which one will help you get out of debt faster? Which is costing you the most money? There's only so much money to go around, after all, so getting the most debt-repayment bang for your buck is crucial.
Finding the answer just takes a little time to get organized and crunch a few numbers. Here are the steps to help you determine which debts should be getting your attention right now.
Focus on "bad" debts first
Debt has different categories, and yes, there is such a thing as good debt. A mortgage or loans for education are generally considered "good debt" because they're investments of a sort. Your home has value (and may gain value over time), and an education helps increase your earning potential. In addition, some of this debt is tax-deductible, which creates less of a tax burden. As long as the rates on these types of debt are reasonable and you're able to continue to pay on time, these debts don't need to be at the top of your pay off list.
Bad debt isn't so much debt that's evil, as it's just debt with some character flaws. This is the kind of debt you'll likely want to pay off first. These debts include credit cards, unsecured personal loans, medical debts, and more. These debts cost you money without representing a clear, continued benefit. They also usually come with higher interest rates than mortgages and student loans.
Explore refinance and consolidation options
Mortgages and student loans are usually not the debts you'll want to prioritize, because they're investments, and perhaps more importantly, because the interest rates on these loans are usually much, much lower than other kinds of debt.
But while you may not want to focus on either, it's important to keep in mind that both come with variety of refinance and consolidation options. If debt is a problem, and you can't balance your monthly expenses because your debt repayments are too high, you may want to consider refinancing or consolidating debts where possible. Refinancing your home or your student loans may not accelerate your repayment, but there's a good chance it may help make your month-to-month budgeting a little easier.
Use math to determine which debt will benefit you the most to pay off
Paying off debt with a high interest rate before anything with a low interest rate will allow you to save money in the long-run. Paying $500 towards a loan with an 18 percent interest rate will be far more beneficial than paying $500 towards a loan with a 5 percent interest rate.
Paying off a debt with a higher interest rate first may not be the best priority every time, though. You may want to consider targeting debts with lower balances. This can serve two purposes – first, it frees up money to direct towards other debts, and second, it feels pretty great to pay off an account. Don't discount the mental boost you can get from clearing a few of your smaller debts away before focusing on the big ones.
When determining which of these debts to pay off first, consider all factors. What is your interest rate? How much will you end up paying if you take longer to pay it? And can it be paid fairly quickly if you focus on that debt above others?
Consider your credit score
Another consideration in deciding what to pay off first is how it will affect your credit score. If you have a large purchase coming up (home or car) that you'll need a good credit score for, paying down credit cards that are near their limit will likely improve your overall score. Improving your debt ratio can not only improve your credit score, it can help to lower the interest rate on any new loans.
Consider credit counseling
Whatever debt you decide to pay off first, create a plan and budget for the extra payments. Staying focused and sticking with your payoff plan will help you get all of those bad debts paid off sooner.
If you're feeling stuck or just need a second opinion, don't hesitate to connect with a certified credit counselor. Nonprofit credit counseling is free and provides direct advice and crucial education to help you make the best decision about your debts.
Did you know: on average, credit cards repaid through a debt management plan (DMP) cost $40 less per month? If your credit card debts are straining your budget, find out if a DMP is right for you. (Results not guaranteed - begin your analysis to see how much you can save.)