How to Make the Most of a Balance Transfer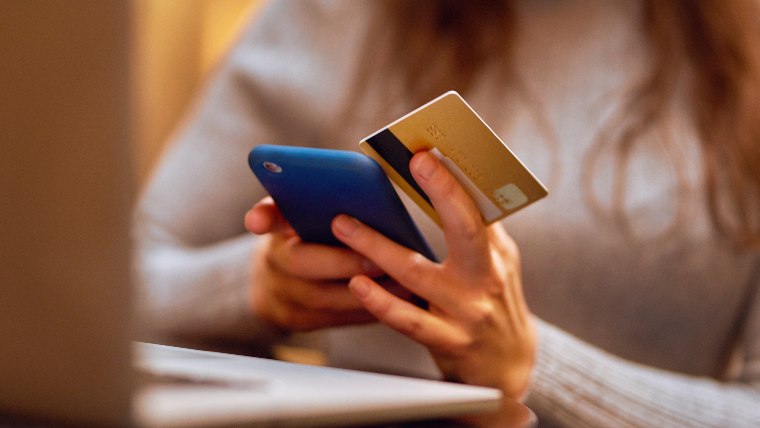 For anyone struggling with a significant amount of credit card debt, a balance transfer may seem like an appealing option. Creditors are often more than willing to offer new customers perks like 0% introductory APRs, no annual fees, and (most importantly) no balance transfer fees to get them to shift their balances to a new card.
If fees and interest charges are a barrier to repaying your credit card debt, these offers probably sound pretty good. So should you consider transferring all of your credit debt to a new account? The answer is...maybe?
In truth, like many debt consolidation options, a balance transfer can create temporary stability, but doesn't actually guarantee that you'll be out of debt any time soon.
To ensure that you're making the most of a tempting balance transfer offer, make sure that these boxes are getting checked.
It has to actually save you money
Creditors don't offer balance transfers and new cards loaded with perks because they think you're swell. They're trying to make money. And no matter how enticing the offer may seem, it's always a calculated bet on the part of the lender. In between the fees and the interest charges, they're going to get their money, more likely than not.
Take a hard look at what this potential new arrangement is going to cost you. Both today and 12 months from now. What will your payments look like once the introductory interest rate expires? Will you be in a better place than you are now?
If the transfer only really works if you're able to pay everything off in six months, is that reasonable? You may need to do some math (I'm so sorry to do this to you), but the numbers usually don't lie (assuming you did your math right...).
It has to help you get out of debt
Or, to put it another way, "What are you going to do after you've transferred your balance?"
A balance transfer alone won't solve your debt problems, but it can be a very helpful part of your debt repayment strategy. You just have to create that strategy first and make sure you follow through.
Keep in mind that your 0% interest rate won't last forever. It's a great boost, and can do wonders to help kickstart your repayment, but if you don't have your balance repaid by the time the introductory offer ends, you'll go back to being charged interest (and the new rate may not be that favorable).
Before agreeing to a balance transfer, make sure you understand the features of the new card, especially what happens after the introductory period is over. While it's totally understandable to seek temporary relief when things are overwhelming, you deserve to reach a place where you don't have to worry about debt at all.
It can't be used to avoid the real problem
If you're considering a balance transfer more as a means of buying yourself time rather than actually paying off your debts in full, you may be dealing with issues a balance transfer can't help. In fact, simply moving your debts from one card to another can create a separate set of problems – in particular, a potential hit to your credit due to opening multiple new accounts in a short period of time.
Keep in mind, creditors are offering these perks with the thought that many, if not most new card holders won't be able to pay off their transferred debt before the introductory period runs out. Since these cards are geared so heavily towards balance transfers, there often aren't many perks (like cash back rewards) past the introductory offer and lack of an annual fee.
Some borrowers find themselves in a cycle of transfers, continually moving balances from one card to another, chasing after low rates and favorable promotions. It's a juggling act and some people are pretty good at it, to be honest. The problem is that in all that juggling, they aren't really making any progress. They're still in debt. If balance transfers make your month-to-month budgeting easier, there's no shame in that, but ultimately wouldn't it be better to just be out of debt altogether?
If becoming truly debt-free is your goal, then a structured repayment plan like a debt management plan may be a better way to save money and get you out of debt in a set timeframe.
If you're struggling with your credit card debt, review all of your options ahead of time, measuring them against your goals and where you'd like to see yourself in a year or more. If you need help reviewing your finances and understanding your options, consider working with a certified debt and budget counselor. They can provide expert advice and a helpful perspective. Plus, budget counseling is free!
Learn how to use the tools available
A balance transfer is a tool that can help you get out of debt, but just like any tool, you can do more harm than good if you don't know how to use it. Be sure to understand everything that goes along with a balance transfer before agreeing to open a new account. When it comes to debt repayment and personal finance, a little knowledge goes a long way.