Guide to Refinancing Your Student Loans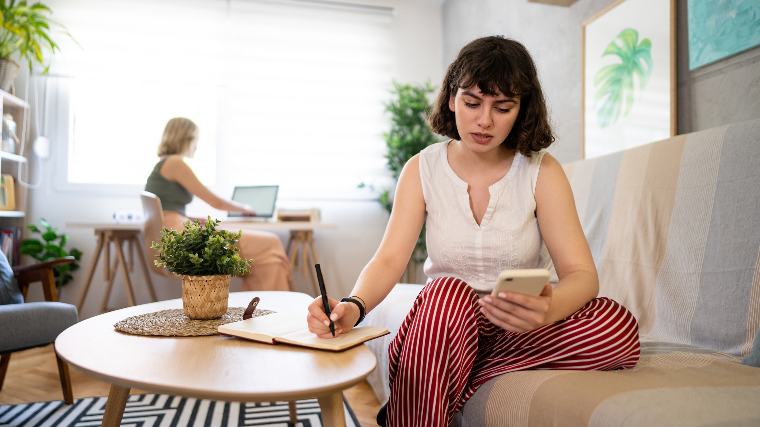 The following is presented for informational purposes only.
Student loans are a strange beast. They don't really look, feel, or behave like other loans. They're placed in the hands of consumers with no proven ability to repay them. They can grow to massive size, despite being unsecured by any sort of collateral. They can't be shaken loose by delinquency, default, or even bankruptcy.
There's also this – historically, borrowers haven't been able to refinance student loans in the same way you might refinance a home loan or an unsecured personal loan. The loan you agreed to as a college student was the loan you lived with until it was paid in full, usually decades later.
That's beginning to change. Increasingly, companies are diving into the business of student loan refinance. Where traditional lenders have never shown much interest in student loans, these new lenders see potential. But is that a good thing? And are you a good candidate for student loan refinance?
Understanding Student Loan Refinancing
So what does it mean to refinance your student loan? It means replacing your existing student loans with a new loan, ideally with more favorable terms like a lower interest rate. This can lead to reduced monthly payments and substantial savings over time.
If a refinance doesn't save you money or make your monthly payments more affordable, it may not be in your best interests. Make sure the terms are actually helpful to you.
Benefits of Student Loan Refinancing
Lower interest rates. One of the primary advantages of refinancing is securing a lower interest rate. This can save you thousands of dollars over the life of your loan.
Simplified repayment. Refinancing often allows you to consolidate multiple loans into a single, more manageable payment, simplifying your financial life.
Improved credit score. Refinancing in and of itself isn't what may help your credit. Instead, it's the timely payments on your new (theoretically more affordable) loan that can positively impact your credit score, opening doors to better financial opportunities.
Variable or fixed rates. Depending on the lender, you may have the option to choose between variable and fixed interest rates, giving you flexibility in managing your finances.
Where Can You Get a Student Loan Refinance?
Private lenders
Many private lenders offer student loan refinancing options. Some of the popular ones include SoFi, Earnest, Laurel Road, and CommonBond.
These lenders often provide competitive interest rates and flexible repayment terms. To qualify, you typically need a good credit score and stable income.
Federal Direct Consolidation Loan
If you have federal student loans, you can consolidate them into a Direct Consolidation Loan. While this won't necessarily lower your interest rate, it can make your loans eligible for income-driven repayment plans and public service loan forgiveness.
Your current lender
If you have federal loans, it's worth contacting your current loan servicer to inquire about any loan consolidation or refinancing options they may offer. Sometimes, they have programs to help you lower your interest rate or extend your repayment term.
Credit unions
Some credit unions offer competitive rates on student loan refinancing. Check with local credit unions or ones you may be eligible to join.
How Do You Apply for a Student Loan Refinance?
Applying for student loan refinancing is a pretty straightforward process:
Gather Your Information
Collect all relevant financial information, including loan details, credit score, and income documentation. You're applying for a loan, so your lender's going to want to make sure that you're creditworthy.
Research Lenders
Explore different lenders and their offerings. Compare interest rates, repayment terms, and customer reviews. Keep in mind that the lenders who offer student loan refinancing are often fairly selective and if you don't have a strong credit score you may struggle to qualify for the the best offers. A strong income may help offset a less-than-excellent credit score, but every lender is different.
Submit Applications
Choose the lender that best suits your needs and submit your applications. Most lenders provide online application forms for convenience.
Review Offers
If you're submitting your application online, you may get your approval (or denial) pretty quickly. Assuming you're approved, you'll receive offers from lenders. Carefully review the terms and conditions, including interest rates, loan durations, and any fees. Make sure that the new payment plan works in your best interest.
Select Your Lender
Choose the offer that fits your budget and best addresses your goals (saving money, accelerating your repayment, lowering your monthly payment, etc.).
Finalize the Refinance
Follow the lender's instructions to complete the refinancing process. This may include verifying your information and signing relevant documents.
Start Repayment
After your loans are successfully refinanced, begin making payments as per the new terms.
Is Refinancing Right for You?
Even if you're struggling with your monthly student loan payments, refinancing may still be a bad idea for you. If you have federally-backed loans and you refinance with a private lender, you will almost certainly lose all of the benefits that come from having federal student loans, such as:
Access to income-driven repayment plans. Many federal student loans are eligible for special income-based repayment plans, where the amount of your monthly payment is determined by your income.
Access to loan forgiveness programs. Depending on your profession, as a federal student loan borrower you may be able to have the remainder of your student loan debt forgiven after making on-time payments for a certain number of years (usually between 10 to 20).
Access to interest subsidies. Many federal loans include interest subsidies, which prevent you from being charged interest on applicable loans while you are still in school or while the loan is in deferment.
Losing these benefits can be extremely costly, so if you're considering refinancing a federal student loan, weigh your options carefully. And if you aren't taking advantage of these available programs, that should be your first step if you're struggling to make your payments. Be sure to visit StudentLoans.gov for more information, or consider speaking with a trained student loan counselor if you need one-on-one advice and assistance.
Whether you have private loans or federal loans, it's important that you understand your options and do the best you can to stay current with your payments. Once you start to fall behind, your options begin drying up, so try to stay ahead of any potential problems and seek help sooner rather than later.
If credit cards and other debts are a part of the monthly money crunch, consider starting a debt management plan with MMI. We can help you reduce your credit card interest rates and save you thousands in the process. It's a great fall back plan if you've run out of options for your student loans.