Alternatives to Bankruptcy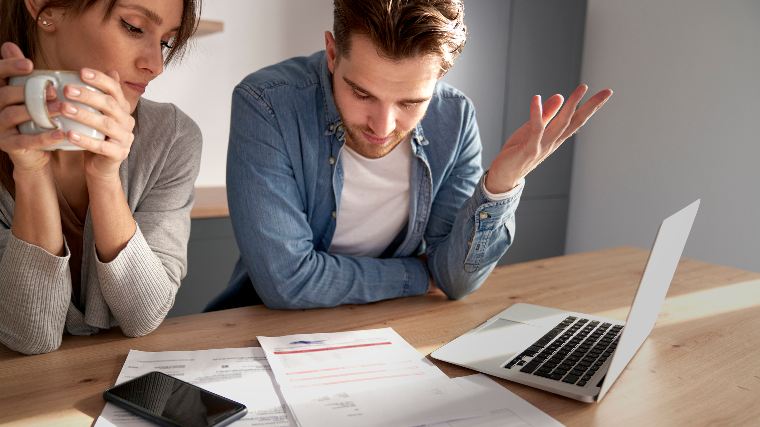 If you're feeling severely overwhelmed with debt, you may be considering bankruptcy as a possible solution. For many people bankruptcy is the right way to go, but it's not an easy process. Filing for bankruptcy can be a long, costly process, and the negative impact of having a bankruptcy on your record can make it difficult to access affordable credit products for a long time.
So before you start the process of filing for bankruptcy, let's take a moment to explore some alternatives to bankruptcy that can help you regain control of your financial life.
Debt Consolidation
Debt consolidation is a strategic approach that involves merging multiple high-interest debts into a single, more manageable loan. By doing this, you can often secure a lower interest rate, reducing your monthly payments and making it easier to keep up with your financial obligations.
The only catch with debt consolidation is that most consolidation products may require you to have at least decent credit. So if you've been struggling to make payments and your credit's taken a hit as a result, you may have a hard time qualifying for a debt consolidation loan.
The exception is a nonprofit debt management plan, which is consolidation without a loan, meaning you can qualify even with a poor credit score.
Credit Counseling
Seeking credit counseling from a reputable agency can be a game-changer. Credit counselors can work with you to create a budget, negotiate with your creditors to lower interest rates, and establish a debt management plan (DMP).
A DMP can greatly reduce your interest rates, saving you a ton of money in the process. And, unlike a bankruptcy or a debt consolidation loan, you can cancel a DMP at any time, making it one of the safer options.
Negotiate with Creditors
If high interest rates are making it difficult to pay off credit card bills, it's actually not a bad idea to simply ask your creditor for a lower rate. A recent study found that 76% of customers who asked for a lower interest rate on their credit card were granted a rate reduction. The average reduction was just a little over 6%.
Reach out to your creditors and explain your financial situation honestly. Some creditors may be willing to work with you by offering reduced interest rates or extended repayment terms. This can make it more manageable to handle your debts without bankruptcy.
Debt Settlement
Debt settlement involves negotiating with your creditors to reduce the total amount you owe. You can pay a settlement company to handle the process, or you can try to negotiate your own settlement. Keep in mind, creditors typically don't negotiate settlements on accounts in good standing, so part of the settlement process may require that your accounts become significantly delinquent, which will likely hurt your credit.
Settlement can be damaging in the short term, but it may be a more favorable alternative than bankruptcy in the long run.
Chapter 13 Bankruptcy
If you're leaning towards bankruptcy, Chapter 13 bankruptcy may be a preferable option compared to Chapter 7. With Chapter 13, you can restructure your debts and create a repayment plan. This allows you to retain valuable assets like your home while still addressing your financial obligations.
After exploring other options, it may turn out that bankruptcy is exactly the right choice for you. But it's not something you take lightly. If nothing else, take the time to complete a free online debt analysis. We can help review your situation and provide advice based on your current debt situation.