What Does It Mean to Be "In Debt?"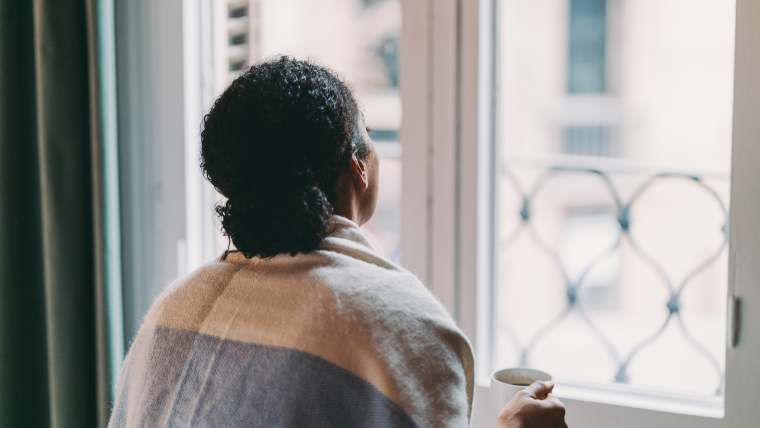 Most adults, no matter how frugal or financially savvy, are carrying some kind of debt. (Actually, a good number of kids may be carrying debt, too, if we're counting advances on allowance.)
Between car loans, mortgages, student loans, credit cards, medical bills, and so on, if you're participating in society, you've probably got debt.
But just because you're carrying debt, doesn't necessarily mean that you consider yourself to be "in debt," right? Which raises the question: exactly when do you go from simply having debt, to being "in debt?"
Honestly, there's no one correct way to look at it. There are, however, three criteria that can help you decide if you've just got debt, or if debt's starting to get you.
Your debt's eating too much of your budget
A healthy financial ecosystem requires a balance of give and take. In other words, money comes in and money goes out. That's all perfectly normal.
And debt can be a perfectly healthy part of that flow. The question, though, is whether or not your debt is consuming too much space in your budget.
What's too much? There's no hard and fast rule, but 36% is a popular rule of thumb. What that means is that you don't want your non-mortgage debt payments to account for more than 36% of your income.
Of course, the cost of living varies depending on where you live, and so it may be easier (or harder) to carry more debt depending on what your other costs look like. But generally speaking, if your debt-to-income ratio is nearing (or exceeding) 40%, that's a warning sign, and you may well and truly be in debt.
Use this calculator to see how much of your income is devoted to debt repayment.
Your debt's costing you way more than it's getting you
Quite a bit of debt is a form of investment. A house is an investment. A college education is an investment. A car is an investment (although one that depreciates alarmingly fast).
Ideally, the money we spend should come back to us in some way, either as more money, as good health, as peace of mind, as increased opportunities, etc. You may not like the amount of student loan debt you're carrying, but if it helped you land a high paying job, you probably don't think of it negatively.
On the other hand, if you've got a massive student loan bill and the career opportunities are slim pickings and you're barely scraping by, then you may not think too kindly of that debt.
Generally, when a debt's just creating more costs and not offering any tangible value, it's more likely to feel like a burden, while you – by extension – feel deeply in debt.
Your debt's consuming too much mental and emotional real estate
Finally, you don't necessarily need an equation to determine if you are or aren't "in debt." You probably already know, simply based on how your debt makes you feel.
Do you think about your debt regularly?
Do you worry about your debt (enough to read articles about whether or not you're technically "in debt")?
Do you fantasize about a life without debt?
A healthy amount of debt shouldn't give you heartburn and it shouldn't be something you think about much more than once or a month or so. No matter what the numbers say, if your debt is sticking with you and causing you regular distress, that's enough to say that your debt is a problem.
Ultimately, being in debt is more about whether or not your debt is preventing you from living the life you want. If your debt is a barrier to better options or a weight that's keeping you from making progress, it doesn't really matter what you call it – it just matters that you get rid of it.
If you're "in debt" and you're ready to get out, talk to a free, nonprofit credit counseling ASAP. They can help you understand your options and get you set up with a plan that can have you debt-free in less than five years.