Steps to Take After Your Loan Application is Rejected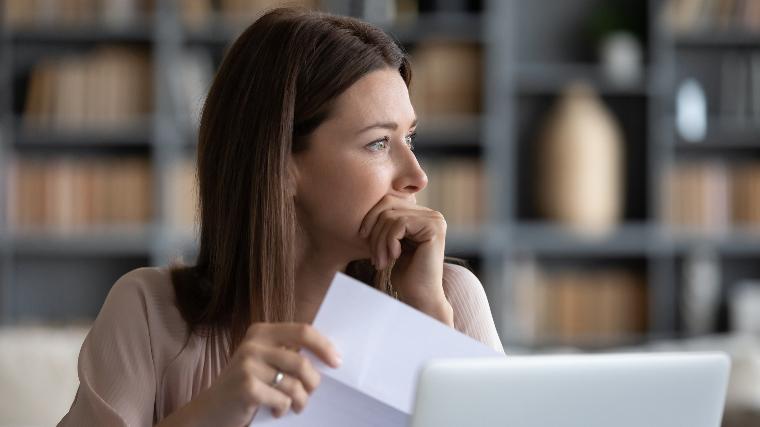 Having a loan application rejected can be disheartening, especially when you were counting on those funds for a major purchase or project. However, it's crucial not to let the disappointment get the better of you. Instead, use the experience as an opportunity to reassess your financial situation, identify potential weaknesses, and take the necessary steps to strengthen your application for future attempts.
If you've recently had a loan application rejected, these steps should help put you in a better position to succeed next time.
Understand the Reasons for Rejection
It's essential to comprehend why your loan application was rejected. Common reasons include a low credit score, insufficient income, or high debt-to-income ratio.
Typically, lenders will send you a letter or other form of communication explaining why your application was rejected. If you didn't receive a letter, contact the lender and ask them directly. If you don't know why you were rejected you'll have a hard time fixing the issue for future applications.
Review Your Credit Report
Your credit report plays a significant role in loan approval decisions. It's a good idea to review one of your reports before applying for credit or loan products.
Obtain a copy of your credit report from one of the big three credit bureaus (Experian, Equifax, and TransUnion) and carefully review it for errors or inaccuracies. Dispute any discrepancies to improve your creditworthiness for future loan applications.
Address Your Specific Weaknesses
Once you've been told why your application was rejected and had an opportunity to review your credit report, you should have a good idea where your finances need help. Maybe your credit score is too long. Maybe your credit limits are maxed out. Maybe you haven't established enough of a credit history.
Whatever the case may be, create a plan to address your specific weaknesses. This might involve paying off outstanding debts, paying bills on time, building up your credit history, or working with a professional credit counselor.
Explore Other Lenders
If one lender rejects your loan application, it doesn't mean others will do the same. Research other types of lenders to see if any have more flexible eligibility criteria. Credit unions, online lenders, and peer-to-peer lenders are all worth considering.
Consider a Co-Signer
If your creditworthiness is a concern, having a co-signer with a strong financial background can boost your chances of loan approval. However, keep in mind that the co-signer will be equally responsible for the loan repayment. That also means that if you miss a payment or default on the loan, your co-signer's credit suffer as a result.
Don't put someone in that position unless you're fully confident that you can handle the loan.
Apply for a Smaller Loan Amount
It may be that the size of the loan is the stumbling block. Reassess your loan amount and, if possible, consider applying for a smaller loan.
In practical terms, this may mean opting for a smaller house or lesser car, so you'll have to weigh your urgency against your preferences. If you need the loan sooner than later, reducing the loan amount may be one of the faster options. You'll just have to compromise elsewhere.
Seek Professional Advice
If you're unsure about your financial situation and how to improve it, consider consulting a financial advisor. MMI offers free, financial advice online and over the phone. If debt, credit, or monthly budgeting are holding you back, our certified counselors can help.
Wait for the Right Time
If you haven't improved the areas that have been holding you back, avoid applying for another loan. Multiple applications over a short period of time will typically have a negative effect on your credit, which won't make it any easier to secure a loan.
As long as your situation isn't urgent, wait for a more opportune time to apply for a loan. Give yourself time to improve your credit and keep building a stronger case for you and your creditworthiness.
Pay Down Unsecure Debt
Assuming you're able, one of the best ways to improve your creditworthiness in the eyes of lenders is to reduce your existing debts. That may feel counterintuitive to your situation (if you're applying for loans, you're trying to add debt, not subtract it), but the more debt you can get off your books, the better it is for your future loan applications.
If you need help accelerating your debt repayment, a debt management plan (DMP) can be a great option, especially if credit concerns may make it difficult to secure a debt consolidation loan.
Keep Your Credit Utilization Ratio Low
Even if you aren't able to repay unsecured debts in full, it's a good idea to pay down your balances as much as possible. High credit card balances can negatively impact your credit score. Aim to keep your credit utilization ratio below 30% to improve your creditworthiness.
Don't Feel Rejected
Lending decisions are largely a matter of math and algorithms. They aren't a reflection of your worth or value. So while it may be a bummer to be rejected under any circumstances, a loan rejection just means that your numbers weren't quite right. Focus on what you can fix and take it one step at a time.
Need help understanding your credit report? MMI offers one-on-one credit report reviews. Get an in-depth look into what's on your credit report, along with tips and advice for improving your personal credit history.