How to Talk to Your Partner about Their Spending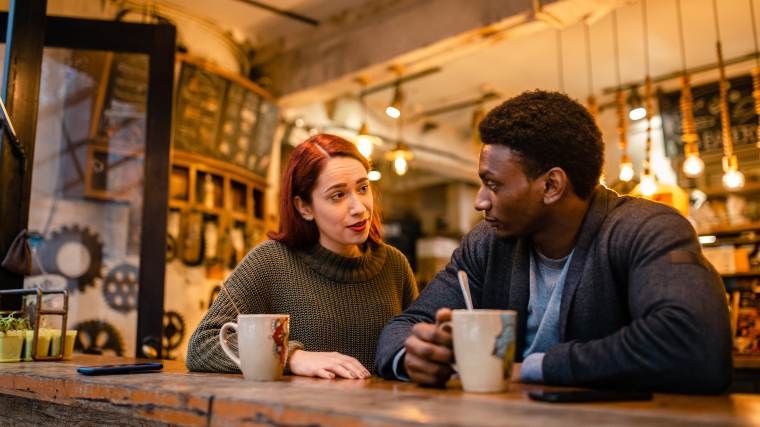 If you're a saver and your partner is a spender, you've probably had a few arguments about money. It probably doesn't surprise you to know that money issues are one of the most common reasons couples split up. Everything from spending habits to financial goals can cause conflict if you're not on the same page.
But talking about it can be uncomfortable. Nevertheless, talking about it openly and honestly is the only way to align your goals and reduce your arguments.
Before deciding to talk to your partner about their spending, there are a few things to consider:
Understand that you may have different money personalities
Understanding your partner's money personality and how it differs from your own can help you communicate better. Your money habits are often developed during your early years, based on how your parents or caregivers spent money (or didn't). Those lessons form the center of how most of us related to money, for better or for worse.
Set aside your own personal values and try to understand your partner's relationship to money. Recognize that your partner may have triggers that cause them to spend more at certain times than others. Things like stress, anxiety, and depression can trigger spending in an effort to feel better. Similarly, times when there wasn't enough to go around may make them hesitant to spend, even when they can afford to.
Regardless of the reason, understand that just like your other personality traits, your money personalities are different too, and while you may be able to change certain behaviors, their central beliefs aren't something that can be changed easily, or perhaps at all.
Focus on empathy and productivity
Go into the discussion with an open mind and a willingness to find a compromise that works for both of you. If only one of you is making a sacrifice, resentment will start to build. The focus should be on changes you can both make that will create productive and positive outcomes for your household.
Discuss what your goals are as a couple so that you can plan together how to reach them. If you're both committed to the goals, getting on board with the same spending and saving habits will be easier.
Discussing money issues can be emotional, so be gentle and avoid blame. Pointing the finger at your partner for their bad spending habits will only make them defensive and cause a heated argument.
Pick the right time to start the conversation
Timing is everything. Trying to talk to your partner about their spending when they're feeling down or upset about something else will make them close off from you. Springing the conversation on them suddenly may make them feel ambushed or defensive.
Choose a time and place that you're both feeling good, relaxed, and prepared to talk seriously about your finances. Keep the conversation focused on the topic and try not to stop until you've arrived at a plan that you both feel good about.
And remember – money should be an ongoing conversation, so be sure to check in regularly to make sure you both feel good about how things are going.
Get help if you need it
If you feel like you still can't communicate and compromise, work with a neutral third-party to help you understand each other's emotions about the situation and find a solution that you can both be happy with.
Whatever you do, don't ignore the topic. Talking to your partner about their spending habits may be difficult and uncomfortable, but not talking will only build resentment and anger. Work together and find a solution to help you both reach your financial goals together.
Need expert budget advice? Credit counseling is free and available 24/7. Start your session anytime and start feeling better about your finances!