How to Get Out of a Bad Co-signing Situation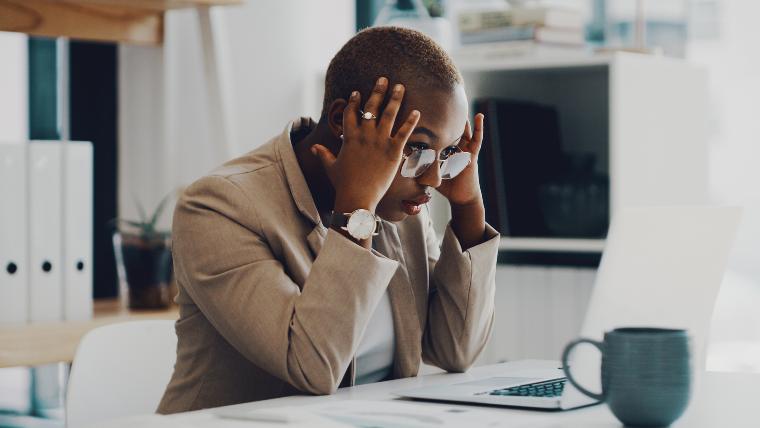 The following is presented for informational purposes only and is not intended as legal advice.
Most co-signing arrangements come out of a place of at least partial kindness. Someone is looking for a loan or an apartment and their credit score is just too low to qualify. While it may be easy to say, "Too bad – work on improving your credit score," that work takes time. And when it comes to things like housing or transportation (in the case of a car loan), there's usually no time to spare.
So, despite all the warnings, you offer up your primo credit history and co-sign on the loan. Most co-signers are family members. It's easy to see why a parent or sibling would want to help a loved one get what they need, even with the risks attached.
But then…you notice that your credit score has taken a dive. Looking further, you find that payments are being made late or not at all. They may be family, but their inability to follow through is costing you. You may even have collectors calling you (your name is on the loan, after all).
So how do get your name off a co-signed loan?
See if refinancing is an option
Co-signing for a loan or credit account makes you just as responsible for that account as your family member or friend. Your credit will be impacted if payments are missed and debt collectors have every right to come after you for what's owed.
If things aren't quite so dire yet, you can see if the co-signer is able to refinance what's owed onto a new loan or account that's only in their name. This gets you off the hook, although any damage you took before the original loan was paid off will still be on your credit report.
Unfortunately, this is…pretty unlikely. If the borrower couldn't get a loan without help to begin with and now you're trying to get out of the loan because things are going poorly, there's very little chance they'll be able to get approved on their own now. This is the ideal path out from under a bad co-signer situation, but it'll be very difficult to pull off.
Repay the loan directly
The best option is the one you're going to be the least excited about. If you've co-signed on a loan and the other co-signer isn't holding up their end, the path of least harm to yourself is to assume full responsibility for the loan and start paying it directly.
Of course that's not "fair" and probably not at all within the spirit of the initial agreement you made with the borrower. But here's the thing: your agreement with the borrower doesn't matter. Perhaps, if you put something in writing and took the steps to create a formal contract, you may be able to eventually seek compensation directly from the borrower. But in the meantime, you already have a contract with the lender. In co-signing the loan, you were essentially saying, "If they can't pay, I will."
So if you're concerned about the potential damage to your credit and the chance of a creditor taking you to court for an unpaid loan (which is a very real possibility), then it's in your best interest to start proactively paying the loan yourself.
You can work with the borrower (if they're responsive) to create a repayment plan, but in the meantime, your priority should be to protect your own finances and get the loan in continued good standing.
Work with the lender
If assuming the payments for a co-signed loan is beyond your financial capacity, it may be worth your time to contact the lender to discuss any available options. There's a good chance they may not be able to do anything for you, but you may be able to work out a revised payment plan that keeps the account in good standing. Again, a lender isn't required to do this, but it's still worth a phone call.
Some important things to keep in mind about co-signing
Because co-signing is often pitched as "helping out" a friend or loved one, it's important to remember that lenders, creditors, and leasing agents really don't care all that much about any agreements or "understandings" you may have with the borrower/applicant.
You can't remove yourself from a loan contract just because the other borrower isn't holding up their end. Your responsibility doesn't end until the contract is fulfilled and the loan is repaid.
Ownership and liability are two separate things. If you co-signed on an auto loan for someone's car, but aren't on the title, you're responsible for the loan that paid for the car, but have no claim to the car itself. You may think that if you paid for it, you must also own it, but that's not always necessarily true.
Unfortunately, the co-signing horror stories are very real. A bad co-signing situation can be extremely costly, terribly damaging to your credit, and almost impossible to escape.
If you're considering co-signing to help a friend or family member, be cautious and keep this information in mind. There are situations where co-signing can be mutually beneficial and there's nothing wrong with wanting to help a loved one, but it's important to remember that if things go south, it may be long, hard road to recovery.
If you're dealing with unexpected debts and don't have the means to make it work, a debt management plan (DMP) from MMI may be your best bet. It's debt consolidation without a loan or credit check, with average credit interest rates around 7%. Learn more and see how much you can save with a DMP.