The Pros and Cons of Borrowing Money From an Online Lender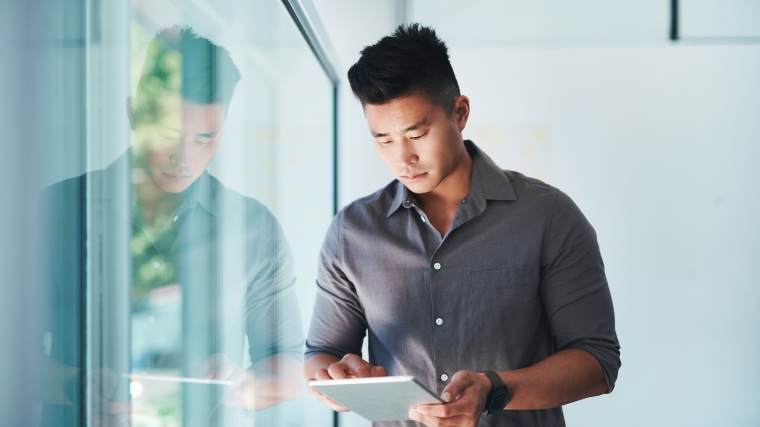 Online lenders can be a convenient and easy source of money. You can often quickly apply online and receive the funds in your account within a few days. However, working with a financial institution that has brick and mortar locations has its benefits as well.
If you're considering an online-only lender, review these pros and cons first.
Pro: You can sometimes get a great rate and terms
Many online lenders offer unsecured personal loans, which you can use to consolidate higher-rate debt or for a major expense. But you may also be able to find auto loans, mortgages, student loans, and other types of loans online.
By forgoing the costs associated with running retail locations, online-only lenders may be able to offer lower interest rates and fewer fees than branch-based lenders. If you can qualify for one of these low-rate loans, you could save money compared to borrowing money elsewhere.
Don't assume that online-only lenders offer the best rates, though. Some online lenders offer similar loans to their branch-based counterparts, and some have such high fees and rates that going to your local bank or credit union might be a much better option.
Pro: You can quickly compare multiple loan offers
One advantage of shopping for a loan online is that it's easy to compare lenders and offers before accepting a loan.
You can find reviews and comparisons to get an overview of each lenders' potential interest rates, terms, loan amounts, fees, and other benefits or drawbacks. You can also sometimes apply for a preapproval or prequalification with a lender to get an estimate of the loan amount, rates, and terms you'll receive.
There are also aggregator and comparison-shopping sites where you can fill out one application and then receive multiple loan offers. In either case, these often only require a soft credit inquiry, which won't impact your credit scores.
Pro: There may be a quick and easy application
Online-only lenders often aim to create a simple, streamlined application process. Most of the process takes place entirely online, although you sometimes have to take pictures of verification documents (such as a driver's license) for the lender.
By contrast, some branch-based lenders let you start the application online but require you to visit a branch to complete the process.
Con: Your current financial institution might be best
You may find it's hard to get approved for a loan from some of the best online lenders if you don't have excellent credit and a low debt-to-income ratio.
Sometimes, it can be easier if you try to take out a loan with your current bank or credit union. This is especially true if you have a long history of keeping your money there or took out and repaid (or are repaying) other loans from the bank or credit union.
Con: Lenders may continue contacting you after you take out a loan
Once you start the application process with multiple lenders, or compare offers using an aggregator, the snail mail, emails, and calls might not stop. This could be true even after you take out a loan or decide against borrowing money.
While you can contact each lender and ask to be taken off their marketing lists, it can be a time-consuming and bothersome process.
Con: You'll need to manage the loan online
You may be comfortable applying for a loan online, but also understand that you'll need to repay and manage the loan online.
If you have a problem or question, you'll have to email, call, or use online chat to contact the issuer. These are often possible with branch-based lenders, but you also have the option of sitting down with someone if you'd prefer.
Are online lenders better or worse than branch-based lenders?
There are a few defining deal-breakers if you're comparing online-only and branch-based lenders.
If you want to be able to meet in person to discuss your loan application or while repaying a loan, then a branch-based lender is the only option. When you're looking for the fastest possible funding and lowest possible rates, online-only lenders may be best—assuming you can qualify.
However, neither online-only nor branch-based lenders are best every time. Each can offer a good loan, and no matter where you're looking, you should compare the rates, terms, fees, and benefits of a few lenders before accepting an offer.