How to Locate and Correct Errors on Your Credit Report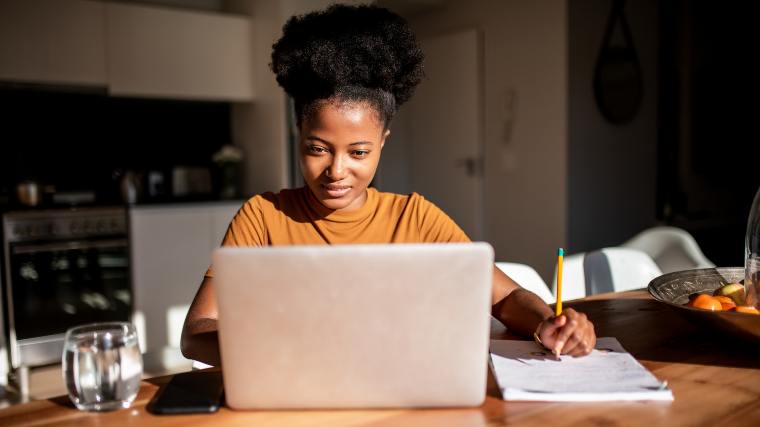 The following article is presented for informational purposes only and is not intended as credit repair.
Credit reporting errors are alarmingly common. Worse, these errors can be costly, resulting in rejected applications for credit and high interest rates.
Fortunately, the process of locating and resolving these errors isn't too time-consuming. If reviewing your credit report isn't something you're already doing on a regular basis, now's the time to start. Here's what you need to know about finding and resolving credit reporting errors.
Why is it important to locate and correct credit report errors?
Credit reports contain a variety of information that ranges from bill payment history, employment history, and whether or not you've been sued or arrested. Your credit report is also used to determine your credit score.
"[Your credit report] contains all of the raw ingredients that create your credit score...The quality of the ingredients is going to determine how high your credit score is—good ingredients, or lack of bad ingredients, equals a higher score," explains Justin Pritchard, a CFP® at Approach Financial in Montrose, Colorado.
Your credit score can be accessed by a lenders, employers, and prospective landlords, and it is often used to determine whether or not lenders want to offer you a loan.
"Your credit score is a summary of your history and it's a way to predict how risky you might be as a borrower. Since [lenders] don't know anything about you, they need to try and make an estimate about if you will repay them and [credit scores] are currently one of the best ways to do that," says Pritchard.
It's also a good idea to monitor your credit score to ensure that everything is accurate and up-to-date before you apply for a major loan. In addition, you can monitor your report for signs of identity theft.
Luckily, the process of locating and correcting errors is fairly straightforward.
How to review your credit report
The first step is access your credit report. There are three credit bureaus: Equifax, Experian and Transunion. Consumers are entitled to one free credit report from each agency per year.
There might be situations where you are eligible for additional free reports, and you are able to buy additional reports directly from the credit bureaus.
"The best way to access it is through AnnualCreditReport.com. This is the only way to get a free credit report under federal law...What some people like to do is stagger their requests throughout the year from each credit bureau. This means you can [request a credit report] every four months," Pritchard explains.
How to check for errors on your credit report
Once you have your credit report, it's time to check for errors. There are a lot of different errors you might want to look for, but the the most important thing to remember is that if something looks incorrect or inaccurate, it might be an error.
Here are some common errors you might want to look for:
Identity errors
Identity errors include things like a misspelled name or a wrong address. This might also include errors that are the result of identity theft. You may also have accounts incorrectly attributed to you.
Balance errors
If your credit limit is reported as too high or too low, there might be a balance error on your credit report. Similarly, you'll want to make sure that your credit card balance, or the amount you owe, is reported correctly as well.
Account status errors
These type of errors include accounts that are reported as open but are actually closed (and vice versa). Account status errors also include payments that are reported incorrectly and account ownership errors.
If you notice any of these errors, it's important to take steps to correct the mistake as soon as possible.
How to correct errors on your credit report
After you locate an error on your credit report, the first step is to report it to the credit bureau.
"You can report online or by mail, but if you do it by mail, you definitely want to send it with tracking and you don't want to send original [documentation] because you want copies for whatever may come up down the road," says Pritchard.
If you decide to report the error by mail, you can use the Consumer Financial Protection Bureau's sample letter template for credit report disputes.
The credit bureau must investigate the report and there are rules about how long it can take.
Here is the contact information for each credit bureau:
Equifax:
You can report online or by mail:
Equifax Information Services LLC
P.O. Box 740256
Atlanta, GA 30374-0256
Experian:
You can report online or by mail:
P.O. Box 4500
Allen, TX 75013
TransUnion:
You can report online or by mail:
TransUnion LLC
Consumer Dispute Center
P.O. Box 2000
Chester, PA 19016
The second step is to report it to the information provider, which is often a bank or credit card company. This can be done online or in writing, and the contact information is usually found on the bank's or lender's website.
After you report a credit reporting error
Once you've reported the errors to the credit bureau and information provider, it's a good idea to continue to monitor your report as you wait for a response.
When it comes to your credit report and credit score, it's always better to play it safe.
If you need help locating and correcting errors on your credit report, our NFCC-certified counselors can help! We offer a service dedicated to helping consumers review their credit report and take steps to improve their credit health.