Should You Put Your Mortgage Into Forbearance?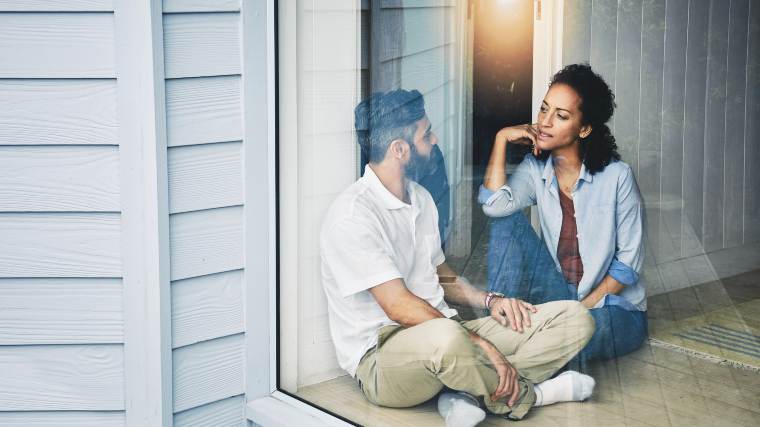 As the coronavirus continues to upend people's lives, many homeowners are looking for financial relief. For homeowners, one option may be to temporarily put the mortgage into forbearance—in other words, pause or make lower mortgage payments without paying late fees or risking foreclosure. Many lenders and services are offering this form of relief, but the terms of the arrangement can vary, and you should review them carefully before agreeing.
Foreclosure hardship options due to the coronavirus pandemic
The federal Coronavirus Aid, Relief, and Economic Security (CARES) Act gives homeowners two types of protection.
The CARES Act temporarily suspends foreclosures through May 17, 2020. This applies to new foreclosure proceedings and to finalizing foreclosures that were already in progress.
It also gives you the right to request a forbearance for up to 180 days if you're experiencing financial hardship because of the coronavirus pandemic. You can also request a one-time extension for up to another 180 days by contacting your servicer.
To qualify for either protection, you'll need to have a federally backed mortgage. This can be confusing as the company you pay each month, your loan servicer, isn't necessarily the same as the organization that owns your mortgage.
The CARES Act protections apply to loans that Fannie Mae or Freddie Mac own (you can look up your loan using those two links), and HUD, FHA, USDA, and VA loans. You can call your mortgage servicer if you're unsure, and you'll also work with your servicer to put your loan into forbearance if you have a federally backed mortgage.
If you don't have a federally backed mortgage—about half of people with mortgages don't—your mortgage servicer may still offer you help.
The American Bankers Association (ABA) has a list of banks and their coronavirus hardship options (for mortgages and other types of accounts) that you can review. However, some mortgage servicers won't appear there if they aren't part of the ABA. Additionally, states are working with lenders and servicers to put similar protections into place for homeowners.
As with the federal options, you may need to contact your servicer and request a forbearance. Be prepared to answer questions about your financial situation, such as why you're having trouble making payments and whether you believe this is a temporary or permanent situation.
Also, ask about the options available to you, as forbearance might not be the only hardship assistance program the servicer offers.
How does mortgage forbearance work?
Whether you qualify for forbearance under the CARES Act or directly with your servicer, mortgage forbearance can either allow you to temporarily pay less on your bill, or pause making payments altogether.
Although you're not making full payments, because you have the lender's permission, you won't have to pay any late fees and they shouldn't report you as late to the credit bureaus. However, forbearance isn't forgiveness. You'll still need to repay the amount you're skipping now, and interest accrues during the forbearance.
The (potentially big) catch—repaying your missed payments
Forbearance plans can help you avoid missing payments, risking foreclosure, and accumulating fees. However, you'll want to review the terms of the forbearance carefully before signing up. Although you might not have much choice in the matter if you can't afford your payments, you'll at least be prepared for what's to come.
Depending on the terms of the forbearance, you may be agreeing to:
A lump-sum payment. Pay the full amount when your forbearance ends. For example, if your loan is in forbearance for three months, in the fourth month, you may need to make the full payment for all four months.
A payment plan. The amount you didn't pay gets added up and put into a payment plan. For example, if you missed $10,000 worth of payments, you may need to pay that over six months ($1,667 a month) or 12 months ($833 a month). The payment plan will be in addition to your regular mortgage payments.
An extended repayment period. Your missed payments will be added on to the end of your current mortgage, extending your repayment period.
The ideal option for many people may be to extend your payment period, as a lump-sum payment or payment plan may delay your current struggles but lead to hardship later. Unfortunately, you might not have a lot of negotiating power with your service. However, as people struggle with their mortgages as a result of the coronavirus, mortgage servicers may feel pressure to offer more consumer-friendly options. That's why it's important that you connect with your servicer as soon as possible, so they understand what you (and other homeowners) are facing.
No matter which type of agreement you come to, ask your loan servicer to send you a copy of the terms. It could be important if you want to review the agreement later, or if you need to show the credit bureaus proof that you were allowed to skip payments.
Keep your entire budget in mind
Your mortgage may be one of your top concerns, and rightly so, but managing finances during a time of crisis can require action on all fronts:
You can also reach out for free and low-cost guidance from trained counselors. Money Management International has housing counselors who can help you understand your forbearance and hardship option. Counselors are also on hand to review your budget and options with other types of debt, including credit cards and student loans.