Hurricane Recovery Resources and Assistance Programs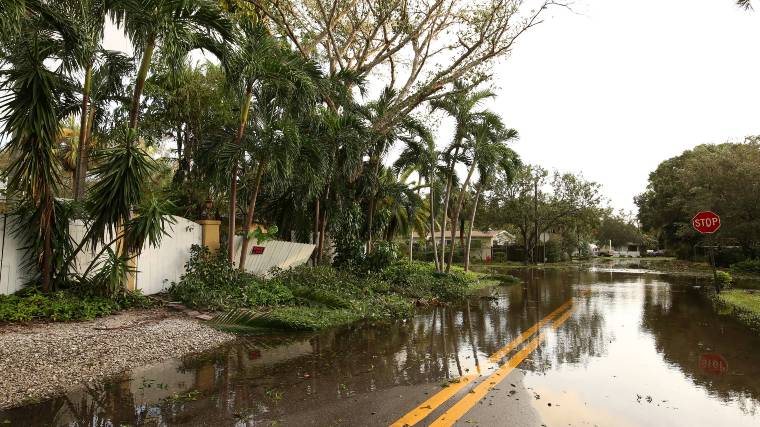 Hurricanes, particularly those originating in the North Atlantic, have been become stronger and more frequent over the past four decades. In 2017, Hurricane Harvey dropped nearly 30 trillion gallons across the Gulf Coast, causing nearly $200 billion in damage. The process of recovering from these devastating events is often long, costly, and emotionally draining.
Fortunately, there are programs and agencies available to help in the event of a hurricane or similar disaster. During hurricane season, it's important to be aware of these resources.
Disaster Aid and Assistance
American Red Cross (RedCross.org) | The American Red Cross offers multiple disaster relief and recovery services. If needed, follow this link to find an open shelter in your area.
Federal Government Disaster Assistance (DisasterAssistance.gov) | This is the main hub for disaster recovery services offered by the United States government. Enter your zip code for resources in your area.
Salvation Army (SalvationArmy.org) | Providing food, water, and other essentials during times of crisis or disaster.
Post Disaster Cleanup and Essentials
Environmental Protection Agency Guidelines for Hurricane Preparation and Clean-up (EPA.gov) | Standard guidelines covering steps you should take before, during, and after a hurricane to stay safe, stay healthy, and prevent dangerous contamination.
OSHA Guidelines for Disaster Cleanup (OSHA.gov) | A list of OSHA-suggested precautions everyone should take in order to avoid illness or injury while cleaning up after a disaster.
Disaster Supplemental Nutrition Program (DisasterAssistance.gov) | The Disaster Supplemental Nutrition Program or D-SNAP is only available during a presidential declared disaster (which Harvey and Irma are in many places). D-SNAP eligibility does not require SNAP eligibility.
Disaster Recovery
USDA Emergency Farm Loans (FSA.USDA.gov) | Programs designed to aid farmers impacted by disasters.
Financial assistance for disaster victims (USA.gov) | This site provides directions on how to apply for financial aid if you have been impacted by a disaster.
IRS Disaster Tax Relief (IRS.gov) | Up to date news and guidelines for anyone seeking tax relief in the wake of a disaster.
Small Business Administration recovery loans (SBA.gov) | The Small Business Administration is offering affordable, low-interest loans to homeowners, renters, and businesses impacted by a disaster. Details and guidelines are provided.
FEMA tips for replacing lost documents (FEMA.gov) | Once you're out of danger, make it a priority to replace any important documents that have been lost. These tips from FEMA can help.
Local resources
It's hard to know what resources will be needed and what programs may be opened in your region until a disaster actually occurs, but keep the following local resources in mind:
Pet shelter/SPCA | Pets are often displaced or lost during flooding and other disasters. If you're separated from your pet, be sure to check your local shelters.
Food banks | Local food banks are an enormously important resource in the days and weeks following a disaster. It's a good idea to know the contact info and location for your local food bank. Even better, support your local food bank with donations to help ensure they'll be there for you and your neighbors in the event of a disaster (and to help serve the everyday needs of your community).
State Department of Insurance | Filing insurance claims will be a major part of the recovery process. If you have questions about your rights or have an issue with an insurer, your state's Department of Insurance may be able to help.
If you need one-on-one help navigating your financial recovery following a disaster, Project Porchlight can help. Our counselors can help guide and support you through the entire process. Learn more about this free service.