Alternative Ways of Making Money During the Coronavirus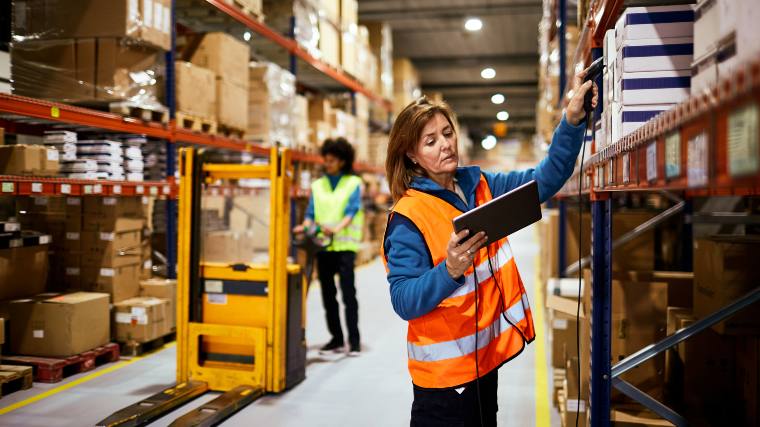 Amid this COVID-19 pandemic, many people across a wide swath of industries are currently without income. While it's too early to determine precisely how the pandemic will shake the job market, according to the Department of Labor, during the week ending on March 14, there were 281,000 unemployment claims filed. That's up 70,000 from the week prior.
As we're scrambling to make sense of new bills passed to help workers during these challenging times and to see if there are eviction moratoriums where we live, what can we do in our day-to-day to make some money? If where you live doesn't have a shelter-in-place order yet, here are a few ways how:
Become a Virtual Assistant
For businesses that could use some remote help, you can turn your organizing and communication skills into bucks. Start by reaching out to your network to see if anyone might need someone to help them answer emails, send invoices, set up appointments, and transcribe interviews. You can also check out listings on freelance marketplaces such as Freelancer.com, Upwork, Fiverr, and PeoplePerHour.
Work at an Amazon Fulfillment Center
It turns out that with the increase in online shopping, Amazon plans on hiring 100,000 workers at their fulfillment centers. It might not be easy work, but with such a spike in demand, you might have a more substantial chance of landing a job. There will be both part- and full-time positions available. If you're interested, you can check out the website and sign up for updates. Per its website, pay starts at $17 an hour.
Sell Unwanted Items Online
You can sell stuff that's just collecting dust on platforms such as eBay, OfferUp, or Letgo. As people are trying to save money, they might be more willing to buy something secondhand. There's no shortage of things you can offer on such platforms, from clothes to furniture and sporting equipment to collectibles and trinkets. Of course, when performing any in-person transactions, practice social distancing.
Sign Up for Food Delivery
Opportunities to deliver food and groceries also are seeing an increase. You can sign up to drop off food through popular platforms like DoorDash, Postmates, or Grubhub. According to Glassdoor, the average hourly wage to deliver food is $11. It's not substantial, but depending on how many deliveries you can get done within an amount of time, if you work a six-hour stint, that's $66 in your pocket. Do that three days a week, and that's about $200 in pay before taxes.
Look for Opportunities in Your Community
When the obvious options aren't available, you might need to get creative. That's what Meghan Malooly, the owner of Meghan's Pet Sitting and More, did when her petsitting gigs were canceled through the month of May. With nobody going on vacation — or leaving their homes, for that matter — you can pivot by thinking of something you can do that might be of use to your community.
When Megan's former employer asked her if she would be her egg and toilet paper hunter, she decided to expand it to a side hustle for anyone who could use the extra help. She now does daily runs to the local supermarkets for those who would prefer to have someone search for sundry food and grocery items.
Earn Money When You Spend Money
Why not earn some money when you're shopping for essentials? For instance, a handful of apps, like iBotta, Rakuten, and Drop, help you earn rewards when you're shopping at major retailers and grocers. This might include Amazon, Target, Walmart, and Trader Joe's. Depending on the app, you typically need to meet a minimum number of points, and once you do, you can trade them in for cash back or a gift card from participating brands.
Practice Safety at All Times
Of course, when partaking in these side hustles, you'll want to prioritize your health and safety.
You'll want to wash your hands frequently for at least 20 seconds and avoid touching your face. When practicing social distancing, remain at least 6 feet away from others, and go out only to run necessary errands.
You'll also want to limit your trips when out and about. With safety in mind, Malooly tries to leave the house only once a day to minimize the risk of contagion. "We have to be really careful that my dad doesn't get the virus, so we have a whole decontamination process we go through every time we come back home," says Malooly.
According to the Centers for Disease Control and Prevention, you'll want to watch for symptoms of the coronavirus. This includes difficulty breathing, shortness of breath, chest pains, and a fever. If you start to experience any of those symptoms, please stay home and don't expose yourself to others.
This is an incredibly challenging time for everyone and it's totally understandable if you're stressed or scared. But if we're cautious and smart that will go a long way toward helping us get through this.