Important Resources for Anyone Out of Work Because of COVID-19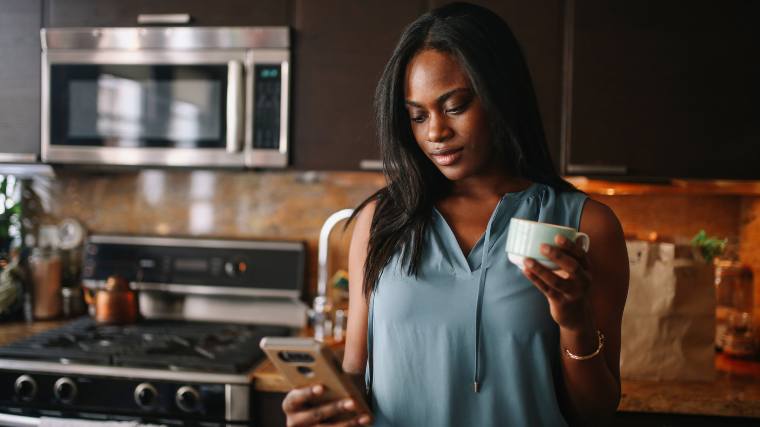 If you're one of the millions who have been unfortunately let go from their job in recent weeks, what can you do to stay financially afloat? Besides shopping smart and trying to find other ways to earn a buck during COVID-19, what assistance is available? While it's a stressful and unfortunate situation, there are a handful of resources that can help alleviate the blow to your finances.
Stimulus Checks
Congress has passed the CARES Act, which is a stimulus package intended to help offset some of the impact of the coronavirus outbreak. It includes a one-time stimulus check of $1,200 for both individuals and married couples. If you have kids in the house, you can expect $500 per child.
You'll receive a check for the full amount if you earn $75,000 or less a year. Above that threshold and the amount decreases until you hit $99,000 as an individual or $198,000 as a married couple. If you've already filed your taxes for 2019, then your household income would be based on that year. Otherwise, it would be based on your 2018 tax returns.
How to receive it: You don't have to do anything. The IRS will figure out how much of a check to cut based on your most recent tax returns. Keep in mind, however, that it may be a while before your check arrives. If you've provided the IRS with a bank account for a direct deposit tax refund recently, your stimulus could arrive electronically within 1-2 weeks starting April 9. If they have to mail you a check the process will take a lot longer, with estimates suggesting it may be months before some receive their check.
Relief for Individual Industries
There are a handful of relief programs for different groups of workers and industries, with more popping up every week. For instance, if you're a freelancer, the Freelancers Union is offering $1,000 per freelance household. There are also relief funds for folks who worked in different industries, such as bartenders and those who work in the beauty industry.
If you belong to an industry or trade association, stay in contact and see if assistance is available.
Unemployment for Those who are Traditionally Employed
Besides filing for state unemployment, the CARES stimulus package will tack on an additional $600 per week from the federal government. What's more, 13 weeks of additional unemployment insurance will be added. Make sure you apply for your benefits as soon as possible as the process may be delayed due to the incredible spike in demand.
Unemployment for the Self-Employed
If you're a self-employed person — such as a gig economy worker, freelancer, or independent contractor, you normally wouldn't be able to tap into unemployment benefits, unless you pay into it. But there's a newly created pandemic unemployment assistance. This extends unemployment for those who otherwise wouldn't qualify. You'll also want to check with your state unemployment department on how to go about applying.
Relief for Small Businesses
The CARES act also provides for the creation or expansion of a number of loan programs with relaxed requirements for approval. For instance, the Payment Protection Program (PPP) is for small businesses that need capital to put toward payroll, rent, utility payments, and interest on mortgages. Backed by the Small Business Administration (SBA), the maximum loan amount available is the lesser of $10 million or 2.5 times your average monthly payroll.
To apply, you can fill out a form from the Treasury Department, or apply through one of its partner banks, credit unions, and online lenders. The interest rate is up to 4%, and the term of the loan is up to 10 years.
If you're a small business owner or sole proprietor, you can apply for the PPP from April 3, 2020 through June 30, 2020. If you're an independent contractor or self-employed, you can apply anytime from April 10, 2020, through June 30, 2020. Keep in mind that it's a first-come, first-served basis. So you'll want to get a jump on it as soon as possible.
Small business owners can also apply for the SBA's expanded Economic Injury Disaster Loan (EIDL). As part of the expanded EIDL, small business owners may be eligible to receive an advance of $10,000. The loan advance doesn't need to be repaid.
Besides relief at the federal level, you'll also want to check to see what's available at the state and local level. In California, there's a California Small Business Guarantee Program. It provides nonprofits and small businesses with fewer than 750 employees loans with terms that are up to seven years.
Eviction Moratoriums
Some areas have instituted a temporary moratorium on evictions. This is mandated at a local, county, or state level. The eviction moratorium could last for a few months or longer, and it varies according to where you live. Just to clarify - an eviction moratorium simply means that landlords cannot remove you from your home for being delinquent on your rent payments. If you don't pay, you'll still fall behind and need to get caught up later.
If you're a homeowner, the Federal Housing Administration (FHA) has suspended foreclosures for 60 days starting March 18, 2020.
Along the same lines, many utility companies are dropping late fees or being more flexible before they turn off the power. You'll want to check for updates on their websites, or reach out to talk to a human directly.
Call Your Creditors
You'll want to be sure to reach out to your credit card issuers to explain that you're out of work, and to see what options might be available to you. Depending on the card issuer, your payment history, and your situation, they might be open to temporarily pausing payments, skipping a payment, or lowering your monthly minimum payment. It couldn't hurt to reach out and try.
Feeling upended by the loss of a job and the economic uncertainty? The team of counselors at Money Management International (MMI) is ready to provide you with the guidance, resources, and information to help. Reach out to our team today.