How to Stretch Your Money During an Emergency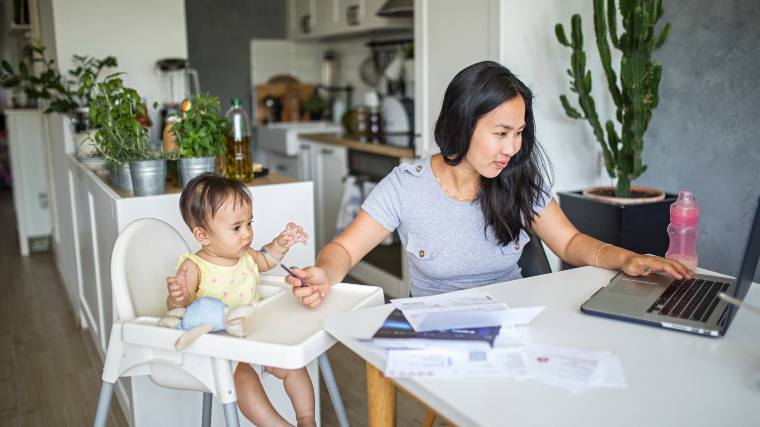 If you recently experienced a job loss, a drastic cut in hours, or are simply erring on the side of caution, here's how you can stretch your budget during an unexpected emergency:
Reassess Your Budget
To start, see where you can cut back. Now that you're in self-isolation mode, it's worth going through your list of expenses and seeing what you can cut back on or drop entirely. For example:
Hold or cancel gym subscriptions
Hold on haircuts or other regular beauty spending
Immediately cut back on going out or eating takeout
Examine your entertainment expenses: do you need all those streaming video subscriptions, or is there only one you're really using? Can you download movies for free from your library?
Examine all subscriptions and utilities: are there any areas where you can cancel or cut back quickly?
Spend less on convenience: if you've been paying for grocery delivery or other services that make your life easier (but are no longer affordable), put a pause of those expenses.
How much you cut and how quickly will be influenced by how much you have in savings and how long you expect the emergency to last. try to avoid overreacting in either direction, especially if you're looking at cancelation fees and other penalties for backing out of established contracts. That said, reacting too slowly can put you in a difficult situation sooner than later if the emergency lasts longer than you expected.
Take Advantage of Hardship Programs
In any emergency where your income suddenly drops, your top priority should be the health and safety of your family. You need to keep a roof over your head, you need food and essentials, and you need to ensure that your healthcare needs are met.
Secondary to that are things like debts and bills. Of course, some bills are more important than others, but the point remains that your basic human needs come first. Depending on the circumstances, however, lenders and service providers may be able to offer some assistance. Be sure to proactively reach out for help as soon as you know that your income is going to be reduced. A temporary deferment or hardship reduction can help a ton when you're in-between income sources.
Access Assistance Programs
Depending on the situation, you may be eligible for assistance through government and/or nonprofit programs. Some potential options to look into:
Temporary Assistance for Needy Families (TANF)
TANF is a federal assistance program that aims to provide temporary financial help to low-income families with children. It offers cash assistance and support services to promote self-sufficiency and employment.
Supplemental Nutrition Assistance Program (SNAP)
Formerly known as food stamps, SNAP is designed to assist low-income families in purchasing nutritious food. It ensures that families don't have to compromise on their essential dietary needs during difficult financial circumstances.
Medicaid
Medicaid is a state and federally funded program that offers healthcare coverage to eligible low-income individuals and families. It can significantly reduce the financial burden of medical expenses during emergencies.
Low-Income Home Energy Assistance Program (LIHEAP)
LIHEAP provides financial assistance to help eligible families cover their home energy bills, making it easier for them to manage their utility expenses during challenging times.
Unemployment Insurance
Unemployment Insurance offers financial benefits to individuals who have lost their jobs involuntarily. It helps bridge the financial gap until you can secure a new job.
Salvation Army
The Salvation Army offers various assistance programs, including emergency financial aid, food assistance, and housing support, to families facing crises.
United Way
United Way Worldwide collaborates with local agencies to provide financial assistance and community support to families in need.
Feeding America
Feeding America operates a network of food banks that distribute food and groceries to families experiencing food insecurity.
Shop Smart
Before you hit the grocery store, make sure you're shopping smart by minding a few simple tips. For instance, make a list of what you really need. Look inside your kitchen cupboards and fridge to see what you already have. I personally have discovered extra bags of flour and other key staples in my kitchen.
And if you buy something, have a plan for it. For instance, if you buy a large bag of carrots, come up with a handful of recipes that include carrots. That way, you don't have sundry items sitting in your pantry or fridge that don't have a purpose.
Other ways to shop smart? Meal prep and cook in bulk. That'll help you save on the cost of groceries. You can also put on your creative hat and drum up culinary concoctions based on stuff you already have in your kitchen.
If you're doing the majority of your grocery shopping online, you might want to shop less frequently to nix the delivery fees.
Go on a No-Spend Challenge
Because it might take more effort and a higher health risk to head to the store, consider thinking twice before making a purchase. Do you really need a specific item on your shopping list, or can it be crossed off or delayed? See if you can wait a week before you buy more groceries.
When online shopping, before you hit "add to cart" or "buy" button, go through that list and see what you might want to move to "save for later." What's more, look at the grand tally at checkout. If it's more than you can afford to spend, take a few items out of your virtual shopping cart.
Staying afloat with limited income is an incredible challenge. If you need additional help getting your debt under control or understanding your mortgage options, MMI is here for you.