Know Your Rights: Lending Laws, Credit Rights, and Debt Protections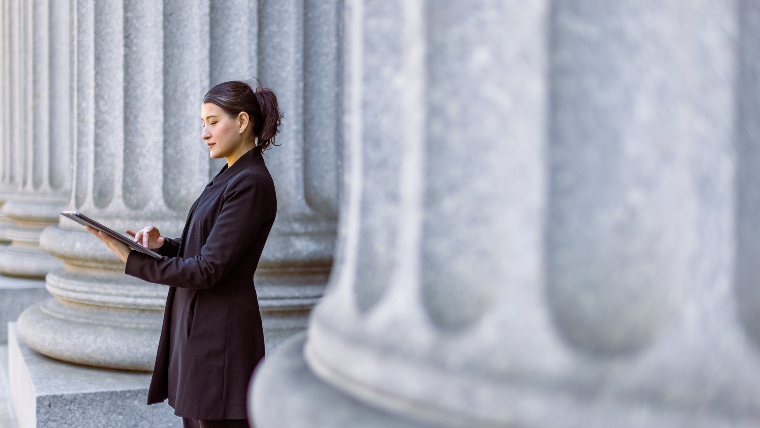 The article underscores the significance of being well-versed in your consumer rights and legal safeguards against predatory lending practices, which serve to shield individuals from unjust financial practices and lending discrimination, allowing them to challenge inaccuracies, obtain access to credit information, and shield themselves from exorbitant fees and interest rates.
Too often, the most financially vulnerable people are also the most likely to be targeted by shady lenders and predatory companies because these companies know you may feel desperate. You may also feel hesitant to ask for help. But everyone who has debts also has legal rights and deserves help. It's important to know your consumer rights so lenders can't take advantage of you.
Consumer Protection Laws and What They Do for You
Debt collectors aren't supposed to use deceptive or heavy-handed collection practices. That doesn't mean they won't try. But you have the right to be treated fairly and respectfully. The US has a number of laws in place to protect borrowers. Here's a breakdown of how the laws work if you run into unfair or deceptive practices.
Dodd-Frank established the Consumer Financial Protection Bureau (CFPB) to oversee and enforce consumer financial protection laws. It's the centralized agency— the watchdog—that oversees and handles consumer financial issues. These include mortgages, credit cards, and other financial products.
If the CFPB detects predatory, unfair, or abusive practices like high interest rates or hidden fees, it takes action against those lenders. It was created in 2011 after the 2008 financial meltdown to tell consumers "We've got your back."
The FDCPA prohibits abusive, deceptive, or harassing debt collection practices. The law protects individual consumers. It applies to consumer debt for personal, family, or household expenses and includes credit card debt, car loans, student loans, utilities, mortgages, and medical debt. If you own a business and took a loan in the business's name, that debt isn't covered by the FDCPA.
How the law helps
Debt collectors must legally provide certain kinds of information about the debt they're contacting you about, including the name of the creditor and how much you owe. The debt collector typically provides this information first in a letter, either snail mail or email, and it may list more than one creditor.
Then you have the right to request verification and the right to dispute the debt in writing if you don't believe you owe it. The Consumer Financial Protection Bureau offers several template letters for consumers to verify the debt.
The FCRA protects consumers by regulating how credit reporting agencies collect, share, and use the consumer credit information from your credit report. It also gives you the right to access your credit report and dispute inaccurate information.
How the law helps
The FCRA helps consumers maintain accurate credit histories and protect their creditworthiness. Creditors and others pull credit information for all kinds of reasons, including when you apply for a car loan, credit card, insurance policy, or a lease agreement. Your credit history informs creditors' decisions about interest rates, whether a property manager rents to you, and insurance policy rates. You have the right to understand whether and how your credit report information is being used. You can request the information for yourself through AnnualCreditReport.com (now available weekly) to review your credit report, dispute it, or freeze it so lenders can't check it without your permission.
TILA requires lenders to provide clear and transparent information to consumers about the terms and costs of credit, including annual percentage rates (APR) and repayment terms. The types of consumer credit the law applies to include credit cards, car loans, home loans, and home equity lines of credit (HELOC).
How the law helps
When you shop for a new credit card, car loan, or home mortgage rate, you need to know the terms, so you make an informed decision about the true cost of credit. For example, it's important to understand that an adjustable-rate mortgage's payments could balloon if interest rates rise. With this information, you might decide this kind of loan won't work for you.
The ECOA prohibits lenders from discriminating against consumer applicants based on race, color, religion, national origin, sex, marital status, age, or receiving public assistance. It ensures every individual has equal access to credit opportunities.
How the law helps
The law protects you from higher interest rates or fees or being denied a loan simply because you're female, unmarried, or on the young side—or any of the other reasons listed above that used to be common reasons for denying an individual credit.
The FCBA provides procedures for consumers like you to resolve billing errors on your credit card statements and allows you to dispute unauthorized charges. The law applies to credit cards, charge cards, and home equity lines of credit.
How the law helps
If an error or fraudulent charge shows up on your credit card statement, you have the right to dispute it, and you're not responsible to pay for the error until it's resolved or any fraudulent charges after you report the card theft. Legally, your liability for fraudulent charges is limited to $50, but many major credit card companies won't charge you anything.
Passed to protect consumers from unexpected fees, the CARD Act of 2009 establishes rules for credit card companies. It mandates things like limiting interest rate increases and clearly disclosing fees and terms.
How the law helps
The CARD Act protects you from sudden and unreasonable interest rate hikes and hidden fees, which used to give consumers nasty surprises. The Card ACT has also reduced inflated late payment fees (now typically $27) and eliminated most over-limit fees. It's also helped eliminate interest rate increases on all your credit cards just because you had a late payment on one card. It doesn't protect you from everything, but it helps.
The HMDA requires mortgage lenders to report data on their lending practices, including information about loan approvals and denials. The data are anonymized and published once a year. The law identifies discriminatory lending practices in the mortgage.
How the law helps
Housing discrimination has a long history in this country, and the law helps lenders comply with the law—or reveals if they're discriminating with their practices. The data capture attributes like applicant ethnicity, race, gender, and income, loan type, loan status, and reason for denial. The data are publicly available (find it on the Federal Financial Institutions Examination Council website) but it's not easy to understand for the average homebuyer.
Created as an amendment to TILA (detailed above), HOEPA provides additional protections against high-cost mortgages for homebuyers, such as restrictions on balloon payments and prepayment penalties. It applies to certain types of high-interest rate loans.
How the law helps
The aim of the law is to protect homebuyers with poor credit or low credit scores from exorbitant fees and high interest rates that once came with predatory high-cost mortgages. The law bans many fees that you could have once been hit with if you had a low credit score or less-than-stellar credit. Learn more about the law here.
The SCRA provides protection to active-duty military personnel on debts taken before you entered the service. The protections include things like capping interest rates and loan fees on pre-existing debts at 6% and protecting against eviction.
How the law helps
The goal is to make sure service members aren't financially taken advantage of while serving. The law applies to home loans, car loans, student loans, credit card debt, medical debt, installment loans and title loans. Another protection: your home can't be foreclosed without a court order. If you're currently serving, find out what financial protections you're entitled to.
Another protection for military servicemembers, the federal MLA provides special protections to loans taken while you are in active duty. In other words, it covers loans taken at a different point in time than those the SCRA law covers. The MLA covers different types of loans, though there is some overlap with the SCRA protections. The MLA covers loans like payday loans, credit cards, vehicle title loans, and others, capping interest rates at 6%.
How the law helps
Again, the aim is to protect the nation's active service members from financial pitfalls. It helps protect active-duty military personnel and their families from predatory lending practices and financial exploitation.
If you're worried you've been targeted by a predatory lender, these laws can help protect you. And if you're struggling with money and aren't sure what steps to take, MMI offers free, confidential financial counseling. We'll review your situation and provide unbiased recommendations. Best of all, counseling is available 24/7, online and over the phone.