How to Avoid a Utility Shutoff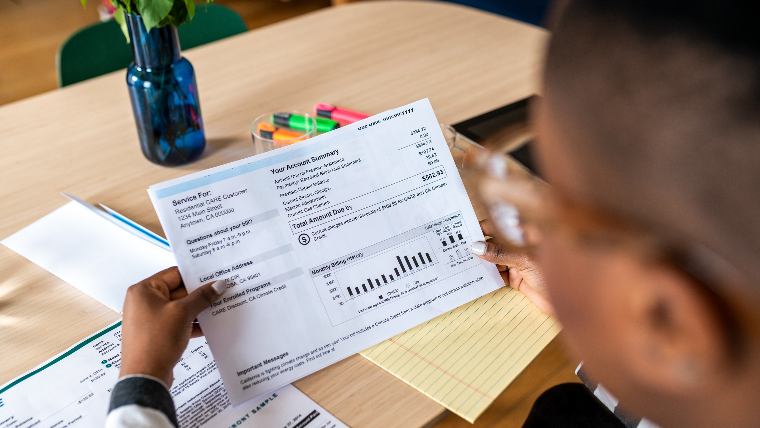 When a financial setback hits, you may be able to adjust your expenses by cutting back on certain non-essential purchases. But what can you do about necessities like electricity and gas?
Contact the Utility Company
First, reach out to the utility company directly and let them know your situation. There are humans on the other end and if you can't afford to make payments they might have some options to help keep the lights on.
Depending on the company, they might lower your payments, temporarily take you off the hook for upcoming payments, or drop late fees. For instance, PG&E, which is located in Northern California, offers relief options such as reduced payments. The Florida Public Utilities has expanded billing options and payment options for those experiencing financial hardship. Do some poking around to see if your utility company offers similar routes.
If you were in good standing and paid your bills in a timely manner, there may be a better chance that they'll be open to working with you on coming up with solutions.
Apply for a Relief Program
There might also be information on the websites of the utility company. Depending on where you live and your situation, different forms of relief might be available. Along the same lines, relief programs and assistance agencies might be able to provide help should you need it. You can also try 211.org and FindHelp.org for a listing of local organizations and resources that can help meet your basic needs in a crisis.
Besides letting you know what forms of financial relief are available, these assistance agencies can also help you stay informed of any changes at the national or local level that could impact your rights and protections.
See If Average Billing Is An Option
As we use more gas in our homes during the winter months and more electricity in the warmer months, we tend to see our bills spike in tandem. Many utility companies offer what's known as budget billing or average billing, which looks at records of the total amount you paid in utilities over the course of a year. That number is then divided into 12 equal payments. The average that's calculated will be what you pay each month (with changes to account for any significant fluctuations).
Average billing could come in handy in a number of ways. First, it bumps down the amount you paid during typically peak seasons. Next, it makes for easier planning. Instead of anticipating your utility bills to be $75 one month, $200 the next, paying the same each month means you can aim to set that money aside ahead of time, and won't fall short with another bill.
Track Your Energy Usage
To get a better idea of how much it will cost you over the course of a year, track how much gas and power you are expending. You can track your usage using affordable devices such as a handheld wattage meter or by way of a smart app that measures the energy usage in your home. By tracking your usage, you can get a better idea of how much energy you use in your home, and make tweaks to be savvier with your usage.
Reduce Energy Use
To save on energy, make it a habit to turn off lights and devices when you're not in a room. You can also look into a smart plug, which you can schedule to turn and off at certain times, but could also track how much energy you're using. Just be sure to wait for a sale so you can scoop up the best deals on smart plugs.
Another tactic? Think up creative solutions to using energy. For instance, if it's safe to do and you have the space to accommodate it, consider using a propane gas tank in lieu of a standard stove. And LED lights typically are more energy-efficient than standard lightbulbs. Try using candles, a camping lamp every so often, or those little tea lights that are powered by a small cell battery. There are also inexpensive ways to insulate your home. Every little bit can help.
Lower Your Living Expenses
Ok, so you've found ways to cut back on your energy use. To free up money to help afford to pay your utilities, expand your money-saving savvy to include overall living expenses. You might've already done a round of cutbacks when you were first laid off or furloughed.
Look for unexpected ways you can cut back further. Nix subscriptions, find ways to save on groceries, cut back the costs of staying physically fit — let no expense go unexplored of its money-saving potential!
Not having enough to keep the lights on and the heater going during the cooler months is a scary, unsettling thought indeed. But know there are resources at your disposal, and things you can do in your power to prevent it from happening.
If you need one-on-one help and more personalized advice, consider connecting with a debt and budget counselor to discuss your situation and discover potential solutions. Counseling is free and available 24/7.