How to Manage Unexpected Medical Bills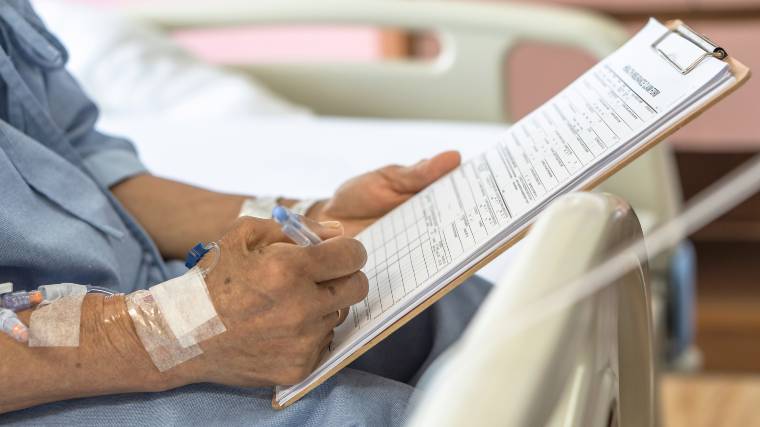 If you or someone in your family has had a medical emergency or long-term medical situation, you may be dealing with the challenging one-two punch of both physical recovery and significant medical bills.
While unpaid medical bills can harm your credit and cause potential legal issue if left unaddressed, there is often some flexibility when it comes to repayment. And unlike most credit card and loan debt, medical debt rarely accrues any sort of interest charges or penalties. If you're stuck with a large medical bill, take the following steps to help bring down the cost and create a repayment plan that fits your budget.
Review medical bills for accuracy
If you are facing significant medical debt, the first thing you should do is to review all of the medical bills to make sure they are completely accurate. Check dates of service, as well as the services performed and the doctors performing them. Don't be afraid to ask your provider to walk you through the bill and explain all the charges. Healthcare often involves a lot of moving parts and personnel, so there's always a chance that items have been entered incorrectly.
If you find anything that's incorrect, ask that the charge be investigated and, if not valid, removed from your bill.
Review your insurance policy to see what's covered
Next, you should verify which charges were (or were not) covered by your insurance. Were any of your claims denied? Does your policy have an out-of-pocket cap and have you met it yet?
To ensure that you're getting the most out of your insurance, you'll really need to understand the terms of your policy. If something doesn't seem to add up, contact your insurance provider for more information. If you believe that a claim was denied incorrectly, you have a right to appeal the denial. There are some simple errors, such as incorrect billing codes, that can cause your insurance to reject the claim. There's a good amount of legwork involved, but ensuring that you're getting the maximum insurance coverage possible is an important way to keep your medical bills in check.
Contact your medical providers to see if you are eligible for an assistance program
Once you know exactly what your true financial obligation is, contact your medical providers to see if there is any assistance available. Many hospitals offer assistance programs to can help reduce your bills. Unfortunately, you usually have to ask to find out if you are eligible.
You should also ask about available payment options – you may be able to negotiate a long term payment plan that works better for your budget.
Avoid borrowing money to pay medical debts
It may be tempting to put your medical debt on a credit card, but that's not usually a good idea. As noted before, medical debt is usually interest-free, so the debt itself isn't costing you additional money. Once you move the debt onto a credit card or loan, however, you'll almost always start accruing interest charges, meaning you'll be paying both the debt and the new interest charges on the debt.
Perhaps worse, though, you may also no longer be eligible for financial assistance or payment options from your medical billing company once you've already "paid" the debt by putting it on your credit card. If you have to borrow money to pay a medical debt, it's likely better to wait and see what you can work out with the provider first before paying anything.
If your budget is upside-down because of an unexpected medical debt, talk to a credit counselor. The advice is free and available 24/7. Best of all, they can help you understand your options and get you started on a debt repayment plan that works for you.