How to Use Charity Care Programs to Reduce Your Hospital Bills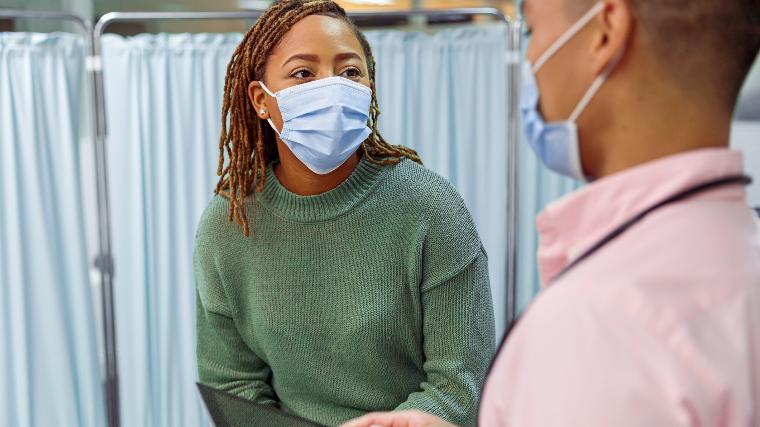 No one wants to end up in the hospital. Setting aside the physical and emotional cost of being ill or injured, the monetary costs of hospital services can be astronomical. According to HealthCare.gov, a 3-day stay in the hospital costs an average of $30,000. Costs can vary wildly depending on your condition, your location, and your length of stay, but at the end of the day, if you're in the hospital it's going to be an expensive visit.
For patients with no health insurance, limited coverage, or insufficient savings, a stay in the hospital can be financially devastating.
If you're staring at an unexpectedly huge hospital bill there may be some relief available to you in the form of "charity care."
What is Charity Care in Healthcare?
Charity care is another term for financial assistance and relief programs offered by hospitals to their patients. These charity care programs are intended to help reduce costs for patients by providing discounts or waiving some fees outright.
Do all hospitals offer charity care?
Thanks to the Affordable Care Act (ACA), all nonprofit hospitals must offer some form of financial assistance or charity care to their patients. Failure to provide this assistance could result in the loss of their nonprofit status.
According to the most recent data available, approximately 57% of hospitals in the United States are nonprofit, so there's a better than 50/50 chance that your hospital has a federally-mandated charity care program. And if your hospital isn't a nonprofit? You may not be out of luck. Many for-profit hospitals also offer financial assistance programs.
Do I qualify for hospital charity care?
While the ACA mandates that nonprofit hospitals offer financial assistance programs, it leaves the parameters for those programs up to the individual hospitals. This means that you'll need to consult with your local hospital and review their policy to know whether or not you might qualify for relief.
That said, most programs are based on income and your household's relationship to the federal poverty level (FPL). Once you know the requirements for your hospital, you can use this FPL calculator to see if your income is within the necessary threshold to be eligible for aid.
How Do I Apply for Charity Care from My Hospital?
It's important to begin the application process as soon as possible. While aid may still be available even after your bill has gone to collections, you'll make your life easier by beginning the process as soon as you're able (which may mean starting before you've even left the hospital).
Find your hospital's charity care policy
The ACA requires that nonprofit hospitals not only offer financial assistance, but also that they post information about this program online. Unfortunately, the requirements don't go much further than that.
Some hospitals will be more transparent than others when it comes to their charity care policies. You may be presented with information as soon as you check in. You may have to dig through their website. If you don't receive information upfront, your best bet may be to use your search engine of choice and enter the name of the hospital and "financial assistance" or "charity care."
If you prefer, you can call the hospital directly and ask for information. Many hospitals have dedicated team members available to discuss your bill and talk you through your options, including any available charitable care programs.
Need help figuring out if you're eligible for hospital debt forgiveness? Dollar For can help with that. Dollar For doesn't pay off medical bills, but they do help patients access charity care at nonprofit hospitals across the country. Visit dollarfor.org to see if your debt is eligible for forgiveness.
Prepare and submit your charity care application
The requirements will be different for every hospital, but you should expect to complete an application and submit some supporting documents. These documents will be used to verify for your need and may include pay stubs, previous tax returns, unemployment benefits statements, and more.
Be sure to follow the directions and provide all the required information. Failing to submit required documents may delay your application or get your request denied outright.
You may also have to submit the completed application via fax or mail, depending on the hospital. It's an inconvenience, but hospitals are rarely set up to handle these kinds of requests entirely online.
One last tip: include a letter, even if it's not required. Charity care programs tend to be much more flexible than loan applications. Even if you're slightly outside of the normal requirements, you may still be able to successfully argue your case. Provide any necessary details that may not be included in your application. If nothing else, it always helps to remind the people reviewing these cases that you're a real human and what this help would mean to you and your family.
If rejected you can still appeal
It may take a few weeks (or months if your hospital is backlogged), but eventually you'll get a decision. If your application is denied, you'll receive information about why you didn't qualify. In most cases, you should also receive information on appealing the decision. Be sure to appeal – it may mean more work, but it's worth it if the payoff is cutting thousands off your hospital bill.
What if my charity care application was rejected?
If your appeal is also denied, you may want to look elsewhere for assistance. There are many organizations out there that specialize in connecting patients to financial resources. Here are just a few:
Good Days supports patients with certain chronic and life-altering diseases. Review this list to see if they're accepting new enrollments for your specific condition.
HealthWell Foundation provides funds to offset the cost of copays, policy premiums, and other out-of-pocket costs.
PAN Foundation is another organization that connects patients to funding for specific conditions and may be a good resource if your hospitalization was connected to one of these conditions.
If you've exhausted all of your options on the medical side, you may want to look for ways to reduce other debts or increase your income. If you're feeling unsure about where to turn, consider speaking with a nonprofit credit counselor to discuss your options.
Credit counseling from MMI is free, confidential, and available 24/7. Learn more.