How To Offer Financial Support To Retiring Parents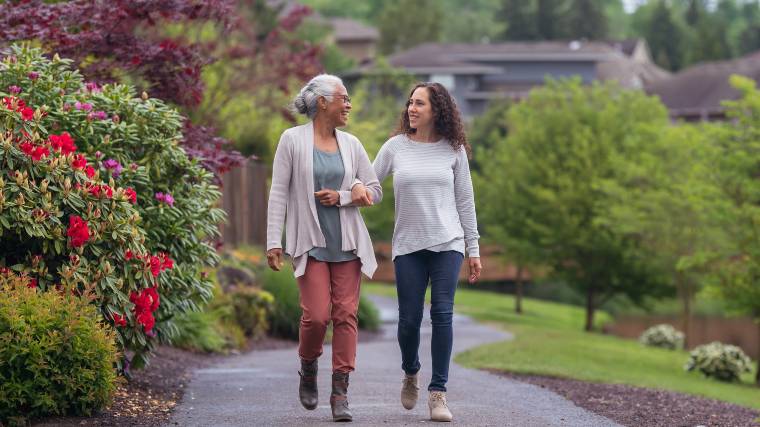 Study after study shows the same thing — many Americans haven't saved enough for retirement. Which means, there's a good chance one of those underfunded retirees is your parent. Perhaps that's no surprise, as you may have noticed or already had discussions with your parents about their financial situation. For many, the next step is figuring out how to offer assistance.
Start with a Discussion
Depending on your family dynamics and how comfortable you and your parents are with discussing finances, it can be difficult to start the conversation. Even for professionals.
Steven Donovan, a money coach who lives in Miami, Florida, had "the talk" with his parents after Thanksgiving in 2018. "I don't think it was awkward, but it was a challenge," says Donovan. "I was scared I wouldn't be able to help them, or they wouldn't even listen to me."
Kassandra Dasent, a financial consultant and CEO of Minding Your Money who lives in Orange Park, Florida has been part of these conversations with both her mother and mother-in-law.
"It was a somewhat easier conversation for my mother and me, as we are very close and I already had a very good idea of her financial situation," she says. Her husband hit some roadblocks as his mother wasn't as open or ready to discuss money, but it worked out eventually.
"The key is understanding their financial language, beliefs, and feelings toward their relationship with money, in order to know how best to approach the sensitive subject of money," says Dasent. "Treating them with respect and being patient is essential."
Decide on a Workable Arrangement
A conversation might be the start, but deciding on how to actually provide support can be an even more difficult next step.
In Donovan's case, his parents weren't retired yet and had some time to pay off debts and get their finances in order. Having gone through a ten-year debt-payoff process of his own, Donovan could draw from his personal travails (which he had shared with his parents) and his professional experience helping others manage their money.
"I initially sat down, looked at their expenses, and gave them a financial plan to follow," says Donovan. He also helped them navigate a few obstacles, such as dealing with a timeshare and lowering their cable bill.
"It's going better than I thought it would," he says. "As of today, they have paid off over $10,000 in debt and are on track to transition into retirement by the end of the year."
For Dasent, and many others, the financial troubles often start with retirement — when parents' income drop. Children may look for ways to provide direct financial support, and the options can vary as you might consider:
Sending your parents a monthly stipend, helping supplement their income.
Setting up a joint bank account and adding funds to it whenever money is running low.
Paying their bills directly rather than sending them money.
Helping them purchase a home, or pay off their mortgage, to lower their monthly costs and provide a place to live.
Creating a place in your home, or look for a new home, where you can all live together.
Dasent and her husband do several of these. They pay specific expenses for both of their mothers and partially pay for the cost of a private nursing home for Dasent's mother, who lives in Montreal, Canada.
Finances often aren't the only way to help, either. "I also suggest that individuals speak with other family members to determine if they can contribute, whether they can assist financially or provide their time to help with care or management of appointments," says Dasent.
Adjust Your Budget for the Change
A lack of retirement funds and savings isn't only an issue for those nearing or in retirement, it's also difficult for people in their prime earning years to find room in their budget for saving. And for many, helping care for parents often overlaps with raising children.
Dasent and her husband took a two-pronged approach and found ways to reduce their household expenses and boost their income. "As we don't know how long we will need to provide financial support, it made sense for us to earn more and save the extra funds to accommodate rising costs for their care," she says.
If you need help tightening your budget or reducing debt to prepare for a new expense, talk to one of MMI's NFCC-certified credit counselors today. Counseling is free and available 24/7.