How to Boost Your Income In Your 50s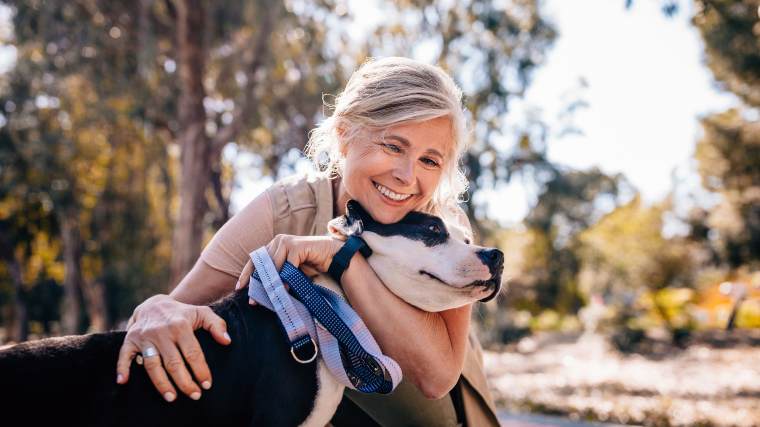 Reality check: We're living longer, but we don't have enough saved for retirement. A longer life means you'll have to factor in higher costs for long-term care and medical expenses.
As you might've guessed, it's important to earn as much as you can in your working years. The good news? As your 50s could be your highest earning years in life, adding a little extra can help raise the amount you receive from Social Security later on, points out Robinson Crawford, a certified financial planner and founder of Montebello Avenue.
"Since you're not a 25-year-old who can let money compound for the next 40 years, the dollars going in are what you have most control over," adds Justin Pritchard, a certified financial planner and founder of Approach Financial, Inc.
No need to hit the "panic" button.
If you've recently checked how much you have nested for retirement and realize you don't have enough, you're suffering in good company. Per a recent study by Northwestern Mutual, 21 percent of Americans don't have a dime socked away for the future, and another 10 percent have less than $5,000 saved. What's more, 78 percent say they're "extremely" or "somewhat" concerned they don't have enough saved for their Golden Years. Ouch.
Need an infusion of cash to hit your savings goals? Here are a handful of tactics to boost your income if you're 50 and over.
Become a consultant
It turns out that the U.S.'s growing throng of freelancers isn't made purely of fresh-faced 20-somethings straight out of college. The current gig economy can actually be broken up into two major segments. One is made of youngsters. The second is made of older, experienced workers who are self-employed or work as independent contractors. According to the Bureau of Labor Statistics, 41 percent of employed people 65 and older, and 23 percent of those 55 through 64 are either self-employed or working as independent contractors.
Even if you have a full-time job working for someone else, you can make extra money as a consultant. If you've worked for decades in education, medicine, or as a creative director, legal or financial professional, or human resources specialist, consider offering your expertise as a consultant. You'll be able to earn money on your own time and can set your own rates.
Take up a new side hustle
Side hustling can be a great way to expand your skill set, or provide a rewarding revenue stream that's refreshingly different than your current career. If you're glued to a desk or stuck in office meetings all day, take up dog walking or pet sitting.
Do you enjoy trekking around town in your ride and meeting new people? Perhaps delivering food for DoorDash or signing up to be a rideshare driver can give you a much-needed change from your routine.
You'll find a variety of full-time and part-time jobs in a wide range of fields on career sites geared toward older adults such as RetirementJobs.com, and Workforce50.com. While you probably won't earn as much as, say, consulting, it could be a fun, easy way to rake in extra cash to boost your income.
Rent out a room in your house
If the kids are grown and have left the nest, consider renting out that spare room in your home. If you have the space, renting a room even for just a few days a month is a great way to grab some extra income while fostering a sense of community, points out Crawford. Creating a listing on Airbnb or VRBO can be a relatively easy way to generate additional income without having to moonlight.
Invest in income-producing real estate
Rental income combined with depreciation tax benefits can be a powerful combo, says Crawford. "However, real estate is highly cyclical and is correlated with the greater economy, so make sure it's in context of a greater retirement portfolio," he explains.
Investing in rental income is a highly personal choice. It largely depends on your financial situation, and how purchasing property that you could produce income plays into your long-term plans.
It could also lead to some life-changing decisions. For instance, if you don't currently have the wherewithal to purchase real estate, you might have to sell your home and downsize. And if you don't want to be tangled up in the stress and work of maintenance and repairs of a new home, you'll want to hire a property manager.
Read more: Should You Buy a Rental Property?
If you'd like some help in preparing your budget for retirement, talk to one of our NFCC-certified credit counselors. We can help you come up with a game plan to address debt and other lingering concerns ahead of retirement.