Do-It-Yourself Debt Settlement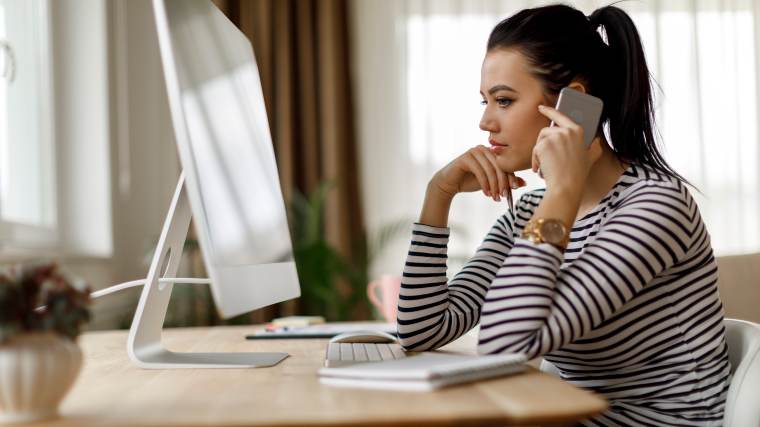 The following is presented for informational purposes only and is not intended as credit repair or legal advice.
If you feel like you're drowning in debt, the idea of settling for less money than you owe can be appealing. You could hire a debt settlement company that will work on your behalf to negotiate settlements with your creditors. However, you may need to save up enough money to pay the creditor and the settlement company's fee before you can settle your accounts.
As a result, working with a debt settlement company could prolong the process and cost you more money overall.
A do-it-yourself (DIY) approach may be just as effective, save you money, and let you settle your debts sooner.
Why Do Creditors Accept Settlement Offers?
With a secured loan, like a mortgage or auto loan, the lender may have a right to claim the collateral (e.g., the home or car) and won't be as willing to settle. But there's no collateral with unsecured loans, credit card debt, personal loans, and medical bills. Creditors can either send your accounts to collections, sue you for nonpayment, or sell the debt to a third-party debt buyer or collector.
Sending an account to collections isn't free, as the company will have to pay operational costs for in-house collections or a fee to third-party collectors. Hiring attorneys to sue you for unpaid debts costs money as well. Even if the creditor can sell the right to collect the debt, it often won't recover the full amount you owe.
According to a Federal Trade Commission report on the debt buying industry from 2013, debt buyers paid an average of 4.0 cents per dollar of uncollected debt. The figure may include debts that have been sold and resold multiple times, which can lower their value. Still, as a borrower, you may see why you have some negotiating power.
If you offer your original creditor more than it could potentially make from a debt buyer, it may accept your offer even if it's for less than the full amount owed. Similarly, if you offer a debt collector more than it paid for your debt, it may be making money even if you don't repay the debt in full.
Your 6-step DIY Debt Settlement Plan
While many creditors might agree to settle your debt for less than what you owe, there's no guarantee that debt settlement will work. If you're considering trying it on your own, here's a rough guide to the steps you may want to take:
1. Assess your situation
Create a list of your past-due accounts with the creditors' names, how much you owe, and how far behind you are on payments. You'll need this list as the basis for your plan and to decide which accounts to tackle first.
If you think you can afford to make minimum payments or might be able to stay current on your accounts with a hardship payment plan, that might be a better option. While debt settlement can save you money, it isn't guaranteed to work and may hurt your credit and lead to additional fees in the meantime.
2. Research your creditors
Creditors may have different policies for when they'll accept a settlement offer and how much (or little) they'll accept.
For example, you may need to be at least 90 days late on an account before a creditor considers settling. Or, some creditors might not settle at all, and you'll have to wait until the debt is sold to another company.
Some creditors might also be more likely to sue you to collect an unpaid debt than others. Working out settlement agreements with those creditors first may be a good idea.
You can research online to learn about others' experiences and inform your offer, keeping in mind that other people's outcomes might not reflect a company's current practices.
3. Start a settlement fund
Although you won't have to repay the full amount, you still have to pay something if you want to settle an account. Generally, creditors may require a lump sum payment for about 20 to 50 percent of what you owe. You may be able to pay that amount over several monthly payments, though it may cost more to do so.
You might want to open a new bank account for your settlement fund, so you aren't tempted to spend the money elsewhere and to prevent accidental overdraws during the settlement process. Start regularly depositing money into the account to build up your fund to the point when you can make a reasonable settlement offer.
It could be a good idea to store your settlement fund in an account that isn't run by a creditor that you're also negotiating with to keep the company from getting an insight into your financial position.
4. Make a debt settlement offer to the creditor
Once you think you have enough money saved up to settle an account, you can call your creditor and make an offer. In some cases, the creditor may have already sent you a settlement offer. You could accept the offer, or respond with a lower counteroffer.
Whether you've lost your job or are dealing with medical bills, share why you can only afford the settlement amount you're offering. To avoid confusion, make sure the offer is for a specific dollar amount rather than a percentage of your balance.
If the creditor doesn't agree to settle, you may want to wait until it sells the debt and try again with the debt buyer or collection agency.
5. Review a written debt settlement agreement
A company representative could offer you a great deal over the phone, but you want to have an official offer in writing. The proposal should have your name, the creditor or debt collector's name, and the account number. It should also have the terms of the settlement, such as the amount being paid, whether it's paid in a lump sum or over time, and the payment due dates.
Make sure the letter clearly states that your payment will satisfy your obligation. It may say the account will be settled, paid in full, accepted as settlement in full, or something similar. Keep a copy of the letter, and any payment confirmations, in case a collection company contacts you about the debt again in the future.
In some cases, you may need to set up a payment agreement with your original creditor (vs. a debt buyer) before it sends you the settlement letter. Try to work out an arrangement to schedule your payment in the future, giving the company several business days to get the letter to you in the meantime. You could then cancel the payment if you don't receive a letter.
6. Pay the agreed-upon settlement amount
Once you've come to an agreement and have reviewed a written offer, pay the settlement amount, and you won't be responsible for the debt any longer. Then it's time to move on to the next account.
Ways Debt Settlement Might Not Work
Settlement can save you a lot of money, but it's not a guarantee. More importantly, there are significant risks to consider.
Your credit can take hit. Whether you choose a DIY route or work with a debt settlement company, the process could hurt your credit and open you up to the possibility of getting sued.
You may not be delinquent enough. Creditors generally don't agree to settle an account if you're only a few days late. You may need to be at least 90 or more days behind on your payments before a credit card company will even consider a settlement. By that point, your late payments have likely been reported to the credit bureaus.
It may take a long time to complete the settlement. The process could also take time, and if the original creditor doesn't want to settle (or you don't agree with the settlement offer), the account could be charged-off and sent or sold to collections, which could also hurt your credit.
You may be sued. Additionally, creditors may be able to sue you for unpaid debts and get a judgment, which could lead to wage garnishments.
Alternatives Debt Solutions
Debt settlement may not be your only option if you're having trouble paying your bills, and it may not be the best option in every case.
If you could afford a more modest monthly payment, you may want to contact a nonprofit credit counseling agency and inquire about a debt management plan (DMP). Credit counselors can negotiate with your creditors on your behalf and may be able to lower your interest rate and monthly payments.
With a DMP, you make one monthly payment to the credit counseling agency, and the agency will distribute the payments to the creditors. It could be a good option if you can afford to pay something each month and don't want to become delinquent on your accounts.
If you don't see any possible way for you to afford to repay the debt, filing bankruptcy might be the best route. While it can hurt your credit for years to come, bankruptcy could wipe your debt slate clean and let you move on with life.