How to Negotiate Your Debt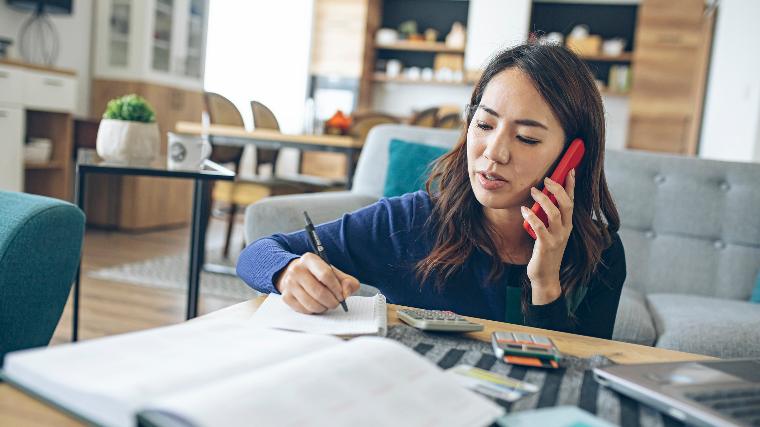 The following is presented for informational purposes only and is not intended as credit repair or credit repair advice.
Debt has always been easier to create than it is to undo. If you look up one day to find that your debt is simply more than you can manage, you're not alone.
Now, when it comes time to repay your debts, your first thought may be, "Do I really have to pay all of this back?"
The answer to that is, "Well…it depends."
It is possible to negotiate down certain debts, but there are a lot of conditions to consider. Here's what you should know:
You May Need to Let Accounts Become Delinquent
Your credit card company is very unlikely to offer to forgive any amount of your debt, especially if your accounts are current. Same goes for most lenders, especially when the loan is secured with real property (like a house or a car). There's really no incentive to let you pay less than what you owe.
If you're struggling with your payments, some creditors may be able to offer some form of short-term hardship program, and some may even be able to reduce your interest rate if you make the request, but if you're hoping to get your debt reduced or completely absolved, there's not much chance of that happening.
Allowing your accounts to fall behind can have severely negative consequences for your credit, and you'll almost certainly start hearing for the debt collection department. So you'll need to carefully weigh your ability to manage the debt as is, versus the fallout you may experience if you miss one or more payments.
You May Need to Wait for the Account to Charge Off
If you're attempting to negotiate a reduced payment on your debt, things may need to get a little dire first. If there's no room to negotiate even after the account becomes delinquent, you may need to wait until the creditor charges off the account. Once a debt has become severely delinquent, the creditor will likely charge off the debt for their own tax purposes.
It's important to note that you're still responsible for the debt. After the charge off, the original creditor may sell the debt to a third party, which will begin making efforts to get you to pay them for the debt.
Because they purchased your debt for less than what's owed, a debt collector is much more likely to be willing to discuss a reduced payoff of your debt. This is called a settlement.
Save Money for a Lump Payment
The goal for debt collectors is to maximize the profit on any given debt. But they're also trying to earn that profit as quickly as possible. Time is money, after all. While many will let you make monthly payments, they'll almost always accept less in total if you can make a large enough one-time payment.
So while they'd prefer to get the full amount, as long as they can exceed their investment most debt collectors are very willing to talk. Keep this in mind when attempting to negotiate with a debt collector. They probably won't agree to a settlement that results in a loss for them, but if the choice is between making a small profit or nothing at all, they'll probably be able to work with you.
Did you know that the average interest rate for accounts on a debt management plan (DMP) is less than 7%? Find out if a DMP is right for you.
Negotiate Service Costs Upfront When Possible
Medical and service-related debts usually have more leeway for negotiation. That doesn't mean private practices or large hospitals will definitely forgive portions of your debt. It just means that there's a general recognition that medical debts are often overwhelming and many patients need assistance repaying those debts.
The best time to talk about pricing and repayment options is actually before any procedure has been performed, but that's often not possible, especially in an emergency situation.
Once you've received a bill and verified with your insurance that the amount you owe is accurate, contact the applicable billing department and discuss the situation. Many hospitals have hardship programs to help defray the cost of medical expenses, in which case you may need to provide certain documents and complete the required paperwork.
Whatever caused the debt in the first place, if you don't feel like you've got the financial ability to repay everything that you owe, financial counseling from MMI is free, confidential, and available online or over the phone. Let us help you understand your options and walk you through the steps you need to take to reach your goals.
"Without MMI, I'm not sure what we would've done. You look at statements where it says, Oh, you'll pay this off... if you pay the minimum, you'll pay this off in 40 years. You reach the point where you really feel imprisoned."

Hear how MMI client Jarred overcame costly medical debt: