What Does It Mean If Your Credit Card is Charged Off?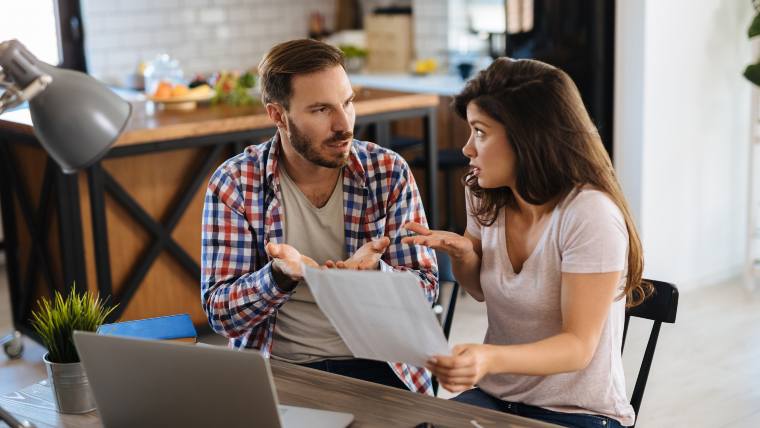 The following is presented for informational purposes only and is not intended as legal advice.
When a credit card, utility bill, or other debt goes unpaid long enough, it may end up being "charged off" by the lender. What exactly does that mean, and what does it mean for you? Here's everything you need to know about charged off accounts.
What's a charge off?
Charge off is an accounting term. It basically means that the account in question is a loss for the lender.
When a lender or servicer charges off an account, they're essentially claiming the lost profits for the purposes of lowering their tax liability. It's a standard course of action for accounts that have gone unpaid for an extended period of time (most credit cards will charge off once they reach 181 days past due, though installment loans and other debts may reach charge off at different times). Your account will be closed as a result (if it hasn't been closed already).
It's incredibly important to remember, however, that a lender charging off an account doesn't mean that the associated debt goes away. Legally speaking, your obligation to repay the debt does not change, even after the account is charged off. This is basically just a bookkeeping move from the lender to save a little money on their end.
When is an account charged off?
Different lenders will have different policies when it comes to charging off delinquent accounts. As a rule of thumb, lenders won't charge off an account unless it's seriously delinquent – again, most credit cards need to be 181 days (or six billing cycles) past due. The account will likely be well into the debt collections process by that point, and may even be serviced by a third party debt collection agency.
Don't expect to be notified of a charge off. Instead, you'll likely be receiving communications from the lender's collection department or a third party debt collector. Those collection activities can continue long after the debt's been charged off.
Do you still owe money on a charged off account?
You are absolutely still responsible for the repayment of debts even after they've been charged off.
A lender choosing to charge off an account does not change any of the agreed upon terms and conditions of the original agreement. Interest can still accrue. Fees and penalties can still be added.
Don't make the mistake of assuming that a charge off absolves you of your obligations to the debt. It doesn't.
Can you negotiate on a charged off account?
The one potential bright side of having your account charged off is that you may be able to negotiate a settlement for the outstanding balance. This is essentially how debt settlement programs work – you allow an account to go unpaid and become severely delinquent; once it's charged off you may be able to settle with the account owner for a fraction of the full balance.
Of course, there are drawbacks to this scenario. Missing payments on your debts (intentionally or otherwise) will almost definitely cause your credit score to drop. No matter what happens after, those negative marks will stick around for seven years, so the damage may take a few years to shake. It's also important to keep in mind that forgiven debt (the amount of the debt you don't pay) will likely need to be claimed as income on your taxes, which could result in a bigger tax bill.
All that said, if your account has changed off because you simply couldn't afford the payments, settlement can be a useful solution for both parties – the lender recovers some amount of what's owed to them and you get to put the debt behind you, usually for a much more affordable amount.
Can a charge off be undone?
You can make arrangements with the lender or collection agency to repay the debt, either in full or partially as part of a settlement, but you won't be able to "undo" the charge off. Your account can't be reopened and you can't remove the negative marks from your credit report.
If you've got credit card accounts at or approaching charge off due to missed payments, connect with a credit counselor today for free. Our nonprofit experts can help you review your options and create a plan to get you back on track!