How Do I Manage Debt When I'm Unemployed?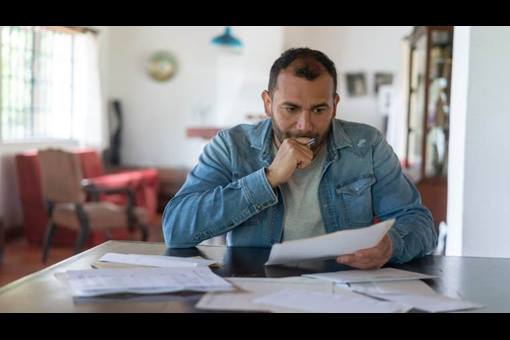 The following article is presented for informational purposes only.
Unemployment is stressful, especially when you're dealing with debt. Whether you recently lost your job or have been unemployed for a few months, it's important to make sure you can pay your bills each month—including your credit card bills and other unsecured loans.
But there's probably one big question on your mind: How do I manage my debt?
How do I manage debt and unemployment?
There are several steps to take if you are dealing with debt and unemployment:
Meet with a certified credit counselor
Here's the deal: certified credit counselors examine your unique financial situation and make personalized recommendations for free. That's why it's important to meet with a credit counselor if you're dealing with unemployment and debt.
If you're struggling with debt, credit counselors might be able to help you secure lower interest rates and payments with a debt management plan.
"You'll want to speak to a credit counselor and see if you can find a reasonable payment. Find out the absolute minimum you need to pay to make sure you stay in good standing so you don't get fees on your account or go into forbearance," says Chris Tuck, a CFP® and wealth advisor at SJK Wealth Management.
If you're worried about the fees associated with a debt management plan, talk with your counselor about fee waivers and reduced pricing.
Even if a debt management plan isn't the right solution for you, certified credit counselors will be able to point you in the right direction and suggest other options.
Consider unemployment benefits
When you no longer receive paychecks from your job, it's important to consider your cash flow.
Tuck explains, "Claiming unemployment benefits is a great way to make sure that you are able to pay your current bills."
The rules for unemployment vary by state, but you'll want to file for unemployment as soon as possible. Even though the benefit amounts are based on a percentage of your previous salary, every dollar counts when you're dealing with debt payments and other monthly expenses.
The first step is to file with your state and contact the State Unemployment Insurance agency.
Monitor your credit score
It might seem like a small step, but it's a good idea to monitor your credit score while you're unemployed.
"Ideally, [you] should be monitoring [your] credit for fraud and other things regardless, but you need to keep an eye on your credit to stay aware of what is happening to your credit during periods of unemployment. Keep an eye on your credit and make sure that your payments are posted correctly," says Tuck.
You can check your credit report for free at Annual Credit Report. Here's how it works: your credit reports, and the scores generated by the information on those reports, affect nearly every part of your financial life—interest rates, loan approval, and even rental applications.
Because of that, the goal is to remain up to date on your payments. This will ensure that you aren't negatively affected by a period of unemployment for years to come.
It's also one of the reasons that a debt management plan might be a good solution. With a DMP, you don't have to worry about multiple payments and whether or not they were reported correctly.
Instead, you only have to make one payment per month to a nonprofit credit counseling agency.
Know your options
It is often a painful choice and probably not your preferred solution, but bankruptcy is also option.
"It's not often that we advise bankruptcy, but the laws exist for a reason. It's a fatal wound to your credit score and it takes about seven years to recover, but sometimes it is the only viable option," says Tuck.
Before you declare bankruptcy, it's a good idea to speak with a certified credit counselor to review your finances and make sure that it is the right decision for you.
The credit counselor will help to determine whether or not you've exhausted your other options. Because of the effect bankruptcy will have on your credit score, it might be worth it to try other options (like a debt repayment plan) first.
Regardless of what you and your credit counselor decide, speaking with a counselor will help you feel confident and secure in your decision.
Don't lose hope
Debt and unemployment can be a difficult combination, especially when you're confused about what steps to take.
As you navigate the nuances of debt and unemployment, don't lose hope.
Even if it doesn't feel like it in the moment, you'll make it through.
If you're ready to connect with a certified financial counselor, Money Management International is here to help.