How to Apply for Federal Student Loan Forgiveness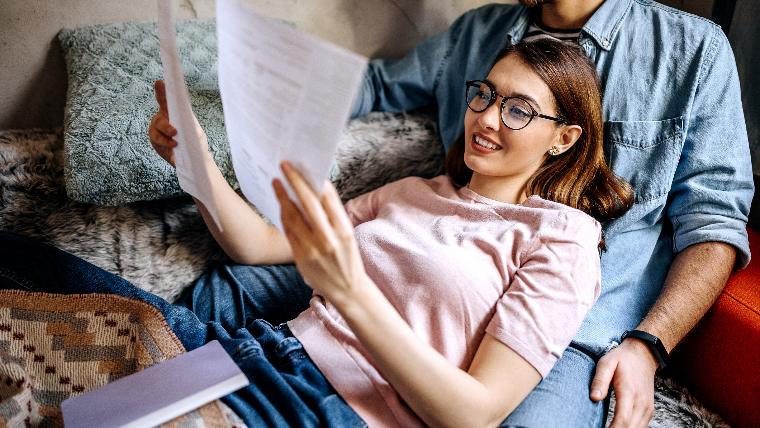 These days, it's almost a foregone conclusion that if you want to get a higher education after high school, you'll need to take out a loan. Federal loans make up the vast majority of student loans, with around 43 million borrowers owing more than $1.6 trillion.
If there's a saving grace to federal student loans it's that there are typically many repayment plans available, and in some circumstances, you may even be eligible to have a portion of your debt forgiven. In this article, we'll walk you through the basics of applying for federal student loan forgiveness.
What is Federal Student Loan Forgiveness?
Federal Student Loan Forgiveness is a government program designed to help borrowers get rid of their student loan debt under certain circumstances. If you meet the criteria and follow the specific requirements for your eligible program, you'll be able to have the remainder of your federal student loan discharged after reaching a defined milestone (usually a consecutive payment). It's not a one-size-fits-all solution, but rather a set of programs tailored to different situations.
Eligibility Criteria
To apply for federal student loan forgiveness, you must meet specific eligibility criteria. These criteria may vary depending on the forgiveness program, however, common eligibility factors include:
1. Loan Type
Federal student loan forgiveness typically applies to federal loans, including Direct Subsidized Loans, Direct Unsubsidized Loans, and Direct PLUS Loans. Private loans are not eligible.
2. Repayment Plan
You must be enrolled in an eligible repayment plan. Income-Driven Repayment Plans are often a requirement for forgiveness programs.
3. Employment
Some forgiveness programs are tied to specific professions or employers. For example, the Public Service Loan Forgiveness (PSLF) program is for borrowers working in public service (typically defined as government organizations at any level, including the U.S. military, and not-for-profit organizations that are tax-exempt under Section 501(c)(3) of the Internal Revenue Code.
4. Payment History
Most forgiveness plans require you to make a certain number of consecutive, on-time monthly payments. Missing even one payment could impact your eligibility.
Step-by-Step Guide to Applying for Federal Student Loan Forgiveness
Now that we have a basic understanding of federal student loan forgiveness, let's dive into the step-by-step process of applying for it.
Step 1: Identify Your Loans
The first step is to gather information about your loans. Make a list of all your federal student loans, including the loan type and the current balance. The loan types will have an impact on what repayment and forgiveness options are available to you.
Step 2: Pick Your Repayment Plan
Evaluate your financial situation and choose the repayment plan that suits you best. Income-Driven Repayment Plans are popular choices for borrowers seeking forgiveness. You can use the loan simulator at studentaid.gov or complete an online student loan counseling analysis to see which option is best for you.
Step 3: Make Qualifying Payments
Start making qualifying payments based on your chosen repayment plan. Typically, you will need to make a certain number of payments before becoming eligible for forgiveness.
Step 4: Verify Employment
For programs like PSLF, you'll need to submit an Employment Certification Form every year to verify your employment in a qualifying organization.
Step 5: Submit Your Forgiveness Application
Once you've met the requirements of your chosen forgiveness program, it's time to submit your forgiveness application. Each program has its own application process, so be sure to follow the instructions carefully.
Frequently Asked Questions About Student Loan Forgiveness
Is federal student loan forgiveness automatic?
No, you need to apply for forgiveness through the appropriate program and meet all eligibility criteria.
How long does it take to get approval for federal student loan forgiveness?
The processing time for forgiveness applications varies depending on the program and the completeness of your application. It can take several months to receive a decision.
Can I apply for federal student loan forgiveness if I've defaulted on my loans?
In most cases, you cannot apply for forgiveness if your loans are in default. You may need to rehabilitate or consolidate your loans first.
Are there tax implications for forgiven student loans?
Yes, forgiven student loans may be considered taxable income, depending on the forgiveness program. Consult a tax professional for guidance.
What if I'm not eligible for student loan forgiveness?
If you're stuck with student loans, you may want to look at the rest of your debts to find space in your budget. Credit card debts in particular may offer a better opportunity to reduce payments or accelerate your repayment with a nonprofit debt management plan. Work with a credit counselor to explore your options - counseling is free and available 24/7, online and over the phone.