Tangled Titles Disrupt Generational Wealth: How Homeowners Can Respond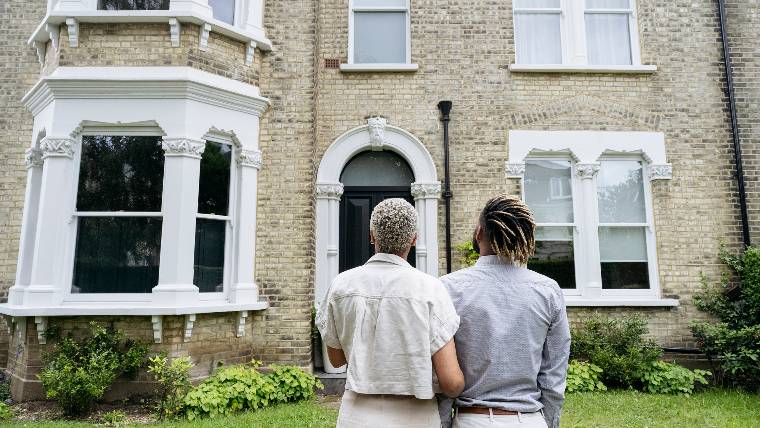 The following is being provided for informational purposes and is not intended as legal advice.
Generational wealth is key to long-term prosperity, and homeownership is often a critical part of building, maintaining, and transferring its benefits. According to a 2022 Bankrate survey, 74% of Americans rank homeownership as the highest gauge of prosperity. Despite its challenges, most people still consider homeownership a vital part of the American Dream.
However, these efforts are undermined by tangled titles, a property title that doesn't accurately reflect a homeowner's claim to a residence. Most often, tangled titles happen when a homeowner dies without a will. As a result, children or grandchildren may live in a deceased relative's home without ever transferring the deed to their name.
This puts heirs at a practical and financial disadvantage, preventing the probate process from properly transferring property after death without a will. It also puts them at risk of housing instability. The results can ruin generational wealth as people can't access the home's equity, sell the property, or transfer ownership to heirs.
Simply put, tangled titles disrupt generational wealth for families across the US, making it more difficult for people to climb out of poverty or advance prosperity by leveraging their most valuable asset - their homes.
Understanding "Tangled Titles"
While tangled titles only impact a small percentage of homeowners, they play an outsized role in disrupting generational wealth. In addition to preventing people from accessing a home's value, property title issues make it difficult for people to purchase insurance or receive benefits from federal or local agencies, while at the same time obligating them to pay real estate taxes and fulfill the practical responsibilities of homeownership.
It subjects people to the burdens of homeownership without many of the most impactful benefits. What's more, tangled titles primarily impact the Black community. A census analysis by a local PBS and NPR affiliate found that 87 percent of tangled titles belong to Black-owned homes.
The causes are both tragic and historical. For generations, Black people were locked out of the judicial system. Meanwhile, they chose not to consolidate heirship and didn't list just one person in a will because it offered some protection against racist and unethical entities that might try to take their homes away. If bad actors didn't know who owned a property, it was more difficult to force them out.
There was also an element of culture. Purposefully tangled titles meant that there was "family land" or a "family home". It meant that no matter what happened, family members would always have a place where they could gather.
An analysis of tangled titles in Philadelphia by the Pew Charitable Trusts demonstrates the impact on homeowners and communities. According to the analysis, Philadelphia has more than 10,400 tangled titles for homes with a median value of nearly $89,000. While the home values are lower than the citywide average, these properties are collectively worth $1.1 billion, a significant amount of family wealth that goes untapped and unused.
The consequences can be devastating and far-reaching. Tangled titles mean that people don't legally own their homes, and resolving the conflict can be difficult and expensive.
How Homeowners Can Respond to a Tangled Title
There are several ways that heirs can resolve a tangled title.
Families can decide to transfer the deed to one person's name, split the property between multiple people, or form a cooperative. This can be expensive, but it doesn't have to be. In addition to the cost, this process is often slow and setbacks are common, requiring genealogy records and other references that are challenging barriers for many people.
Regardless of the approach, resolving tangled titles can be a costly, time-consuming process that many homeowners can't afford. Fixing a tangled title requires a specialized attorney, which means people have few options when selecting legal counsel. Pew Charitable Trusts estimates that total costs, including subsidized legal counsel, fee waivers, and other public assistance, exceed $9,000.
There are several excellent companies helping people address tangled titles, and nonprofit organizations are a good place to start. Unfortunately, there isn't a big national organization that does this work. Consequently, there often aren't enough financial or personnel resources to get to everyone quickly, and the longer it takes, the more protracted the problem becomes. Contacting your local legal aid organization is a good way to connect with groups that can help.
Right now, homeowners can protect themselves and their heirs against tangled titles by formalizing an estate plan that describes the intentions for the property while designating one person to inherit the property to avoid future title issues. Taking care of a tangled title before it becomes a critical issue can preserve wealth and minimize disruption.
While MMI doesn't offer services for untangling titles, this problem often arises when homeowners face financial hardship and need to extract value from their homes. Anyone struggling with repaying credit card debt, balancing income and expenses, or recovering from a natural disaster can contact MMI today to find answers and develop solutions with the help of a qualified representative. Confidential counseling is free and available online for your convenience.
Homeownership is considered one of the foundational elements of building and transferring generational wealth. Tangled titles disrupt this process, requiring more resources, greater awareness, and a comprehensive response to help people keep and capitalize on their most valuable asset.