Steps to Rebuilding Your Home After a Disaster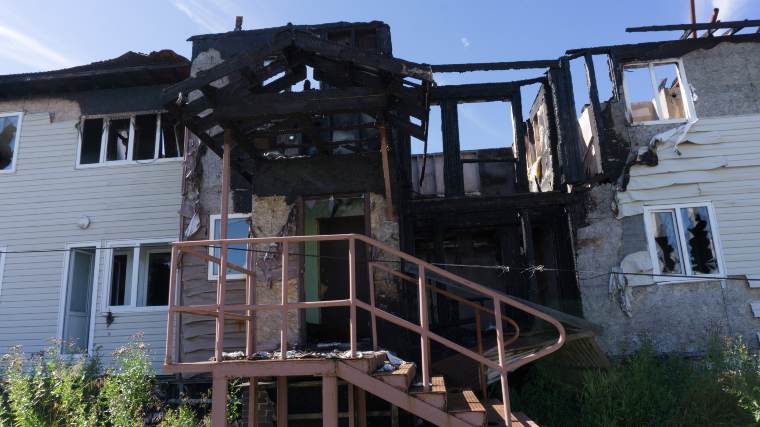 A home is more than simply a roof over your head, a fact that's made abundantly clear when a home is destroyed. Whether it's due to a natural or man-made disaster, you may lose irreplaceable possessions and wind up feeling helpless and vulnerable. And just when this happens, you'll be faced with the tough process of rebuilding.
When there's an isolated incident, you may receive immediate attention from your insurance company and have your pick of nearby builders. But large natural disasters, such as hurricanes and fires, can impact entire communities and exacerbate the issue. You could find yourself living in temporary housing, which can range from bunks at a nearby community center to a hotel room, and waiting weeks for your insurance company to send an adjuster to your property.
While nothing can truly prepare you for rebuilding a home, here's an overview of what may come and how you can get ahead of the rebuilding process now.
Where to Start
The days following the destruction of a home can be the most jarring. There are a few things you'll want to address immediately, and others that can be best approached with patience.
Get to a safe place: Your first priority should be making sure you and your loved ones are out of harm's way.
Wait to reenter the home: You may want to quickly get back to your home and see if any photos or valuables can be salvaged. But wait until you get the go ahead from the proper officials, such as the fire departments.
Contact creditors and the insurance company immediately: Your bills might not seem like the most pressing issue, but a few phone calls can save you from lots of headaches later. Creditors may work with you to pause payments or alter your payment amount while you're working through the emergency. You'll also want to start the insurance claims process right away, as the company may give you funds to cover immediate short-term expenses while you figure out what to do about the home. Keep all your receipts—from hotel bills to the cost of new toothbrushes—during this time.
Learn about aid options: Nonprofits and government agencies set aside funds and resources to help people recover from natural disasters. Learn about these support programs and find out if you're eligible. Even if you don't need financial assistance, having a case manager who can walk you through the process can be an invaluable asset.
Don't rush repairs: You may want to hire someone to take a few immediate measures to limit additional damage to the home, such as covering a hole in the roof or boarding up broken windows. While insurance may reimburse you for the cost, it can also come out of your total claim amount. Don't put in too much work (or money) until you've got a vision for the entire rebuild and make sure the repairs are in compliance with the latest building codes.
Plan your new home: Some people find the destruction of their home becomes an opportunity for improvement. While insurance won't cover upgrades or additions, you may be able to make changes if you pay for the difference. Or, you might be able to use the insurance money to buy a home elsewhere.
Start the build: If you've decided to rebuild, start interviewing architects, designers, and contractors—and watch out for scammers. Builders can be in high demand following major disasters. Some neighbors band together for a group rebuild and hire one company that offers several floor plans and lower costs to take on the multi-home project.
Who You'll Be Working With
Building a house can become a logistical nightmare under the best circumstances, but may become even more complicated after a disaster. In addition to your friends and family, you may be dealing with (at least) the following parties:
Your insurance company
Hopefully, you have homeowner's insurance. If so, your insurance company and policy will play a large role in the rebuilding process. Your insurance company may send an adjuster to your home to assess the damage and determine the appropriate claim amount. Keep as many records as you can during this time, including notes and recorders. And don't agree to a payment that closes the claim until you're certain you have a full list of all the resulting expenses.
Public adjusters (if you want)
A third-party (or "public") adjusters can offer an alternative assessment, manage the claims process for you, and work on behalf of homeowners rather than insurance companies. Public adjusters charge a fee for their service, which may be a percentage of the settlement amount. You can ask potential public adjusters for references, and look them up if they're part of the National Association of Public Insurance Adjusters or National Association of Independent Insurance Adjusters.
Your mortgage lender
If you have a mortgage, as many homeowners do, your mortgage lender also has a legal claim over the home. The insurance company may send payments (up to the mortgage's balance) for repairs to the mortgage lender, which will then pay the contractors directly or send you the funds as needed. If you're receiving insurance payments for other expenses, such as your belongings or to cover temporary housing, you should receive those directly.
Contractors
Depending on the damage, you may be looking for a variety of contractors to help rebuild your home, ranging from builders to companies that help clean up smoke damage or mold. Your insurance company may share a list of preferred vendors, but you may want to do your own research before deciding who to hire. Also, if the damage is visible from the outside, be prepared for contractors to stop by and try to get your business.
What to Watch out for and How to Prepare Ahead of Time
As with any major project, there are pitfalls to watch out for when you're rebuilding your home after a major disaster. Knowing these ahead of time, you may be able to take steps before something happens to avoid some of these potential issues later.
Knowing what was lost or damaged
As you file an insurance claim, you may need to create a long list of the possessions that were destroyed or damaged by the disaster. Having the list ahead of time can be a big help, even if it seems like a pain right now. At a minimum, take pictures or a video of your possessions and upload them to a secure place online.
Replacement cost versus actual cash value policies
If you have a replacement cost policy, the insurance company may pay to rebuild a home of comparable quality and size. With an actual cash value policy, you'll receive the current value, which may be much lower. For example, your six-year-old roof or water heater are worth much less today than when they were new.
Having enough coverage
While the policy limit might have been enough to rebuild a home at the time of your purchase, changing material costs and building codes might result in higher construction costs today. Even if you have a replacement cost policy, you may wind up underinsured and left paying part of the bill. Also, you may want a policy with "loss of use" coverage, which is the portion that will cover living expenses when your home is not habitable.
Having the right coverage
Standard homeowner's insurance policies may not cover damage from earthquakes, flooding, and other specific water-related disasters (such as a sewer line backup). You may be able to buy supplemental policies or add-ons to get coverage for these types of disasters.
Even with preparation, managing the entire process is going to be a challenge. Money Management International's Project Porchlight is a financial recovery program that offers free counseling and services after major natural and human-instigated disasters. Your first step should be making sure you and your family are safe. Then, reach out for assistance and get a trained professional on your side.