Support Programs for Immediate and Long-Term Disaster Relief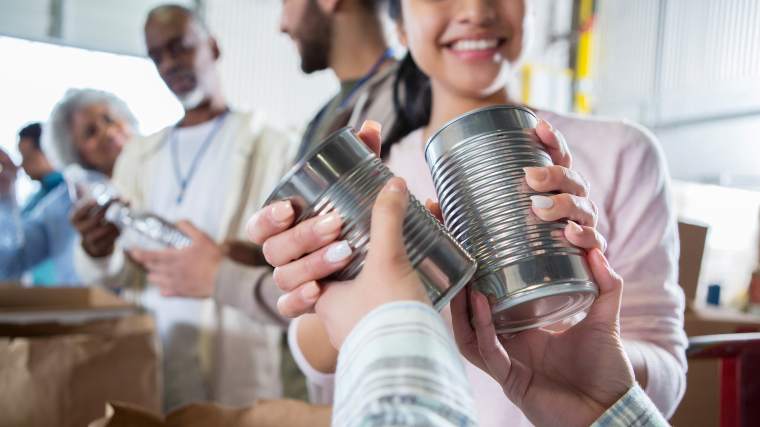 Recovering from a natural disaster is an arduous process, requiring time, resources, and fortitude on multiple fronts. While it's undoubtedly a difficult journey, nobody has to go through the process alone.
Whether you need short-term relief or long-term assistance, there are organizations ready to provide the services and support necessary to help you return to normal as soon as possible.
Short-Term Disaster Relief
In the immediate aftermath of a disaster event, nothing is more important than finding adequate nutrition. D-SNAP provides food assistance to low-income households struggling with food loss after a natural disaster.
Before disaster survivors can qualify for DSNAP benefits, several criteria must be met, including:
The U.S. Department of Agriculture Food and Nutrition Service (FNS) must approve states to initiate the program.
The President must declare Individual Assistance for the affected area.
Your state must request FNS permission to enact the program.
Once approved, disaster survivors can receive an Electronic Benefits Transfer (EBT) card that they can use like a debit card to buy food from local providers.
To apply, look to local media coverage for application sites, days and times of operations, and specific requirements related to your particular disaster event.
For many disaster survivors, finding a place to live is a pressing problem. The TSA program is here to help by providing short-term housing assistance for those impacted by a disaster event.
The program is intended to provide support for those who cannot return to their homes after a disaster. Once congregate shelters close, the TSA program steps in to provide short-term lodging for eligible survivors. Often this means that TSA will directly pay for a hotel or motel room; however, room charges and amenities are not covered by the TSA program.
While the program provides assistance for 5 to 14 days from its implementation date, extensions may be granted if continued housing is required.
The American Red Cross is one of the most renowned and well-recognized aid organizations available. Not only is the organization present during the initial recovery process, but their services continue after the initial emergency response has concluded.
The Red Cross provides both short- and long-term financial assistance to households engaged in the recovery process. In addition, the organization implements grants that encourage community-based recovery services.
The Red Cross responds to more than 62,000 disasters every year, providing a vast array of services. Those in need of relief can contact their local Red Cross to attain the support necessary to hasten the recovery process.
After experiencing a natural disaster, it's common for you or your loved ones to experience emotional distress, which can manifest in a variety of ways.
The Substance & Mental Health Administration provides several ways for disaster survivors to achieve positive mental health outcomes. For immediate needs, the organization offers a disaster distress helpline that provides 24/7, 365-day-a-year crisis counseling.
Those who need assistance can contact SAMHSA services at 800.308.3515.
Moreover, the administration offers a mobile app that provides substance abuse and mental health services that are readily available for those who experience a disaster event.
Long-Term Disaster Recovery
The federal government offers a variety of services for those impacted by a natural disaster, and the IRS has many tools at its disposal. Disaster survivors might be eligible for everything from modified tax returns to extended or delayed payments.
Tax relief is often specific to a disaster event, and those looking to make modifications should contact the IRS directly about their particular scenario.
Local government and charitable programs can provide the financial support and resources necessary to begin repairing the damage of a natural disaster. While these offerings vary by location, local initiatives will strive to provide refunds for the cost of repairs or provide the resources to get the ball rolling. Check with your local government for municipal or county aid programs and dial 2-1-1 for information on local charitable programs.
Rebuilding your finances after a natural disaster can be a challenging process, and most people believe that the right coaching and support would improve their financial picture.
With Project Porchlight, financial counseling services are available for free. The program is a one-year service that provides support for a step-by-step recovery plan that includes counseling, referrals, monthly check-ins and aid application assistance.
With a team of experienced HUD-approved counselors ready to help, Project Porchlight can hasten the financial recovery process.
Get the Support You Need
After a natural disaster, full recovery can feel like an impossible task. Whether that includes finding food or restoring financial peace, resources are available to help you.
Natural disasters don't discriminate, and they disrupt lives and communities. The recovery process can bring us back together. Some things will never be the same, but with the right help and support, it's possible to achieve a new normal.