Coronavirus Benefits are Ending Soon – What to Know and How to Prepare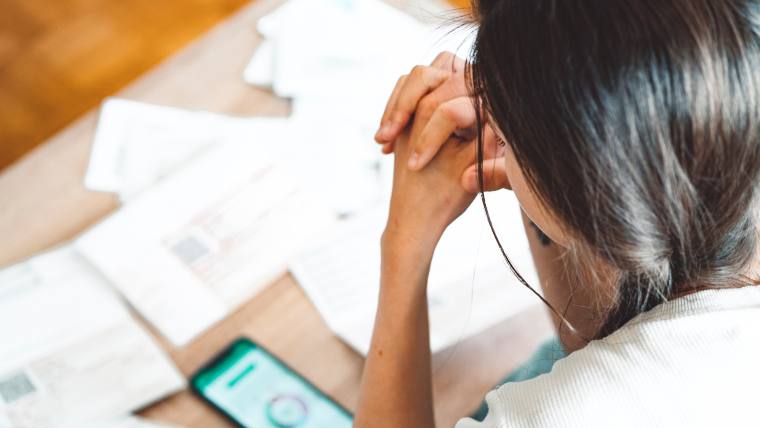 The Federal CARES Act has offered benefits to help those who have been hit hard financially by the coronavirus outbreak. But with a handful of COVID relief programs ending soon, what should you do to plan? Here are the key programs and protections that are ending soon and how you can prepare yourself and your household for what comes next.
Coronavirus Benefits and Protections Ending Soon
Pandemic Unemployment Assistance (PUA)
While the weekly benefit amount and duration for unemployment varies by state, the extra $600 each week those who qualify for PUA have been receiving will be ending July 27, 2020. This additional benefit began on March 27, 2020, when the CARES Act passed.
Eviction Moratoriums
With eviction moratoriums in nine states and at the federal level lifting across the U.S. at the end of July, it's estimated that nearly 28,000 million Americans are in danger of losing their homes. As eviction moratoriums are issued at the city, state, or local levels, you'll want to see what the situation is where you live.
Mortgage Forbearance
The CARES Act includes two important provisions for homeowners with mortgages that are backed by Fannie Mae or Freddie Mac. First, homes with these federally-backed mortgages cannot be foreclosed until at least August 31, 2020. Second, homeowners with federally-backed mortgages who have been financially impacted by COVID-19 can request a 180 day hardship forbearance for their loan, followed by a 180 day extension if needed (so, 360 days total).
The problem is that not all home loans are backed by Fannie Mae or Freddie Mac. For private mortgages, many lenders have offered a 90 day forbearance, but if you took that forbearance in March or April you may need to resume payments soon.
How to Prepare for the End of Coronavirus Benefits and Protections
Seek Other Forms of Economic Relief
If you're a freelancer, self-employed, or a small business owner, you're eligible for the Paycheck Protection Program (PPP), a loan that can be forgiven. The application deadline for the PPP has been extended to August 8.
Other economic relief forms include the Economic Injury Disaster Loan (EIDL), which offers up to a $10,000 advance ($1,000 per employee), and a one-time grant of up to $1,000 for small business owners.
Apply for SNAP Benefits
SNAP, the federally-backed program to provide emergency food stamps, eased their restrictions due to the pandemic. For instance, the program temporarily suspended the three-month limit that adults without children can receive SNAP benefits. And those who have kids who received free or reduced lunches can also receive assistance through SNAP.
Request Rent Relief
Some places are offering rent relief at the local level. For instance, in the County of Los Angeles, those who live within the City of L.A. who meet income requirements are eligible for two months of rent relief of $1,000 per month. Those who live in an unincorporated part of the County of Los Angeles might be eligible for receiving $1,000 a month for three consecutive months.
Check to see if there are any similar rent relief programs where you live. You'll want to know if you meet the income requirements to qualify and if the program is still accepting applications.
Know Your Rights
Although eviction moratoriums are being lifted, tenants should be aware that they may still have protections that may stop them from being evicted, explains Brian Pendergraft, a tenants rights attorney based in Maryland.
For example, in Maryland, eviction moratoriums are being lifted on July 25, but residential tenants who have suffered a loss of income are still protected by a governor's order. This order prohibits judges from granting an order for possession against tenants who can prove they suffered substantial income loss due to COVID-19. This order is in place as long as the state of emergency is still in effect.
"Tenants should consider contacting a pro bono legal services organization to see what protections they may still have in their jurisdictions," says Pendergraft. Another good place to look for free or low-cost help is a nonprofit tenant rights organization in your area.
Come Up with a New Budget
With expanded benefits set to taper off shortly, you'll want to take a good, hard look at your spending plan. What will your cash flow look like in July and beyond? And what bills will you be responsible for within the next month or so?
You'll also want to see where you can make cuts. Remember: the three largest spending categories are food, transportation, and housing. Comb through your recent spending and see if there are any reasonable cutbacks you can make (you've probably already made quite a few, so there may just not be any fat to trim at this point). On the flip side, look for work-from-home side hustles that are legit and worth your while.
Work Out a Payment Plan
It's also an excellent time to look over your debt load and see what you can do to lower your minimum monthly payments. For instance, some credit card companies offer relief in the form of temporarily suspending or reducing minimum payments.
If you're looking for a debt consolidation option, but worry you may be held back by recent dings to your credit, consider a debt management plan. There's no credit requirement, a single monthly payment, and almost all major creditors will offer a reduced interest rate for working with a nonprofit credit counseling agency.
As for rent, see if you can work out a payment plan with your landlord. As a tenant, you have a lot more leverage than you think. "Right now, landlords are under a lot of pressure," says Pendergraft.
"I think landlords actually have more incentive to work with tenants and get them on payment plans than to evict them. Plus, working out a payment plan with tenants is often a better route for a landlord than going to court, especially when court dates are few and far between."
Not able to pay anything at the moment? Another strategy would be to attempt to work out a lease termination agreement, explains Pendergraft. Your lease termination agreement should include reducing a substantial portion of the unpaid rent, or a "cash for keys" agreement.
If you need more hands on help coming up with a financial plan to prepare for the months ahead, MMI's team of accredited counselors is available around the clock. We can help you come up with a customized plan and point you toward valuable resources.