How to Prepare for the End of an Eviction Moratorium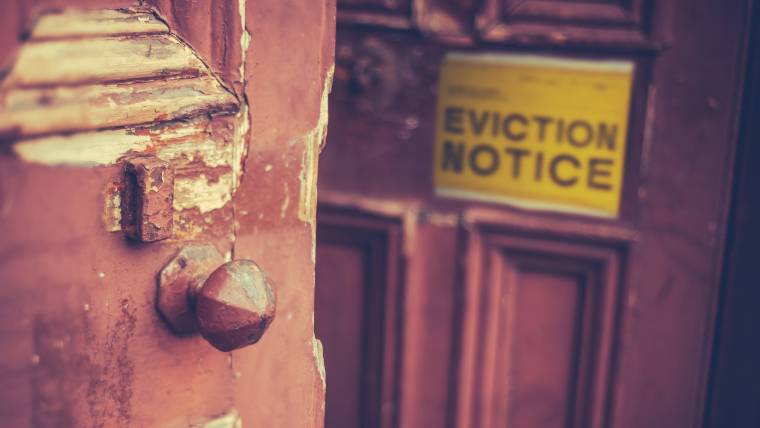 If you've lost your job, are furloughed, or have a small business that's been temporarily shuttered due to the coronavirus pandemic, you may have received temporary relief in a form of an eviction moratorium. At the local level, governments have provided these moratoriums as a way to keep people in their homes during this difficult time. However, an eviction moratorium doesn't prevent your rent or mortgage from falling further and further behind and once a moratorium ends you'll need to bring yourself current or face a potential eviction.
Of course, if your financial outlook hasn't improved (or hasn't improved dramatically), staying in your home will be a challenge. Here's how you can prepare yourself for the end of an eviction moratorium:
Know Your Rights as a renter
Eviction moratoriums vary depending on where you live. So you'll want to do some research on COVID-19 eviction moratoriums in your city, state, and county. Here are a few things you'll want to look into:
How long an eviction moratorium is in place for. Some locales have extended moratoriums so be sure to understand the protections in your specific county or city.
Whether you'll be on the hook for any nonpayment fees or penalties. You most likely won't need to pay for fees or penalties for not making your rent during a moratorium. However, this could change once it's been lifted, or after the grace period to pay outstanding rent ends.
How to be offered protection under an eviction moratorium. You might only be eligible if you've suffered an economic setback, are on unemployment, or if your business has been hit hard financially.
How much time you have to pay back in rent or mortgage payments you owe. This varies depending on the locale. In some places, it's 3 months after an eviction moratorium is lifted. In other areas, it's 6 months or 12 months. During this time, you cannot get kicked out for deferred rent.
Apply for rental assistance
Programs at the state and local level are available to help renters catch up on payments and stay in their homes. Applying for any type of aid program can be time-consuming, so start soon than later.
The Consumer Financial Protection Bureau (CFPB) has an extensive breakdown of the programs available and how to apply. Your first step should be researching the availability of programs in your area.
Negotiate for Lower Rent
If you can afford to, pay something now. Not only does it show your landlord that you're a responsible tenant, but it also means you'll owe back less money down the line.
Try to work out an agreement with your landlord. While it might seem intimidating, start by approaching your landlord as a teammate. And your situation is a problem to work out together, suggests Tilden Moschetti, a real estate attorney of the Moschetti Law Group. "Everything is negotiable," says Moschetti. "Most landlords want to work out arrangements to get caught up." So come up with a plan to get caught up on your payments — which we'll get to in just a bit.
A pro tip: It's often easier to negotiate when there are no intermediaries between the tenant and owner, explains Alexander Lerner, a realtor with Figure 8 Realty in Los Angeles. In other words, the landlord is an individual or is a family-run operation versus a property management company.
Be upfront about your situation. "Tenants should be honest and forthcoming with as many details as they feel comfortable sharing," says Lerner. "The more you can show that you have been impacted financially and need assistance, the greater the likelihood you will find the person on the other side being amenable to negotiation."
Put yourself in your landlord's shoes. As Lerner, who works with landlords and is one himself, points out, landlords don't want to be in a situation where you're defaulting on your lease or aren't unable to pay at all. In turn, they'd probably rather know that you're going to pay a reduced amount.
If you aren't able to cover any rent, it puts the landlord in a position of having to find a new tenant when the rental market might not be as strong as when you rented out the place. Or needing to pour resources into getting you evicted or collecting on any money owed.
Let's say your rent is $2,000 a month. And it takes the owner a month to find a new tenant. In that case, they'd be missing out on one month's rent. But if your rent got bumped down to $1,800 for four months, they'd only be losing $800. So it's worth their while to keep you around but bump down your rent.
"Plus, there's no guarantee — given a lot of the current economic uncertainty — that a landlord will be able to find someone to rent right away, which could mean that the unit will stay vacant longer," says Lerner.
Come Up with a Payment Plan
Your payment plan depends, of course, on your financial situation. If you've been laid off and are receiving unemployment benefits, you might be able to afford to pay half of your rent now. Once you are gainfully employed again, you can drum up a plan to make up whatever remains.
If you're out of work and have zero income coming in, you might have to skip rent payments for now, and get on a more aggressive repayment plan, where you're paying, say, your rent plus 20% for a year or what have you.
Whatever your case might be, it's essential to plan ahead. Your plan should be feasible and in step with your current financial situation.
Should things change, keep your landlord looped in and make sure they're on board. Try to think of any payment plan as a win-win. If you need more time to pay off whatever rent is owed, communicate this to your landlord as soon as you can. This especially rings true if you were a tenant in good standing that stayed on top of your payments before the pandemic. If you've got a positive payment history before everything went sideways, your landlord might be flexible and give you a few options so you won't need to uproot.
What to Do If You Get Evicted
Evictions are a loss for both parties involved, points out Anderson Franco, Esq., a San Francisco-based tenant attorney. "Tenants don't want to lose their homes, and landlords don't want the expense of a vacancy or eviction," he says. "As such, it behooves both tenants and landlords to negotiate mutually beneficial terms that could allow the tenant to remain in their home and avoid the landlord-eviction expenses."
If you look just at the numbers, reducing your rent might generate less money for the landlord. But let's say you end up defaulting on your rent, and the landlord ends up needing to evict you. That's extra money and time they need to dole out on evicting you. Plus, they'll need to find a new renter, which takes time, and potentially lost rent money during the vacancy.
In the worst-case scenario and you are in danger of getting evicted, know your rights. The process of eviction, including the timeframe and your responsibilities, will depend on the laws in your state of residence. No matter where you live, be sure to keep track of all communications from your landlord or lender. You can seek more information and help from a non-profit agency that can provide free legal guidance to tenants. Some might even offer free mediation.
Finally, it may come to pass that there's no path forward other than leaving the property. Once that decision has been made, you'll want to refocus your financial and mental resources towards finding temporary or long-term shelter.
For one-on-one budgeting advice and guidance, connect with a nonprofit credit counselor. Counseling is free and available 24/7.