Which Side Hustle Is the Right Fit for You?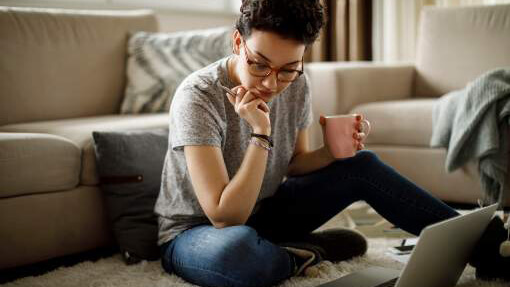 In our era of the side hustle, there's certainly no dearth of ways to earn an extra buck. However, you might find yourself paralyzed by all the options. From being a brand ambassador for beverages to flea market flipping to dog walking, feeling perplexed as to which side hustle is right for you? And how can you begin?
Here are some pointers to help you decide:
Match It Up to Your Strengths and Interests
Before you even start your research, jot down your current interests and strengths. If you love animals, you might want to explore pet sitting or dog walking. Love checking out new eateries and shops? Consider being a mystery shopper. If you love to cook, you could host a dinner party or teach cooking classes, suggests Kathy Kristof, founder of SideHusl.
Some side hustles require equipment or supplies. If you're a rideshare driver, you'll need a set of wheels and auto insurance. If you're going to host a dinner party, you'll need the space and sufficient cooking supplies.
Even for those side hustles that seem easy to pick up, any knowledge or experience you have will help you stand out. If you've been a long-time pet owner, or have some basic knowledge of dog or cat behavior, or some pet supplies or furniture, that could give you a leg up against the competition.
Figure Out Your Why
Why you're side hustling can help you narrow down your options. Besides the obvious reason of boosting your cash flow, are you doing it to stave off boredom, polish your skills, or meet new people? Maybe you're just trying to switch up your routine? Case in point: I befriended a rideshare driver. It turned out he had a high-paying job as an engineer. While the extra cash was nice, he was essentially picking up rides because he couldn't sleep. Plus, he was new to town and wanted to meet people.
If you're looking for an influx of cash fast, you might want to go for a side hustle where you can utilize your specialized skills. If you have training or knowledge, you'll be able to charge a bit more. For instance, if you're a trained pianist, you can pick up gigs playing at fancy parties or open houses. If you're a math or biology whiz, you can scour the internet for online tutoring gigs.
Know How Much Time and Money It'll Require
If you aren't in a rush to earn quick cash, you might spend some time polishing your skills or taking an online class. On the flip side, if you're needing to make money as soon as possible, look for side hustles with a low barrier to entry. In other words, gigs that don't require a lot of time to set up, nor tons of specialized experience or know-how.
Take Inventory of Things You Can Rent Out
Side hustles aren't just about offering services or products. Consider renting out a room in your house, camping equipment, your parking space, or even space in your closet, suggests Kristof. Besides putting up a listing and the general upkeep and correspondence with renters, it could potentially be an easy way to rake in some extra money.
Use a Decision Matrix
To narrow down your options, for each potential side hustle, create some sort of decision matrix, recommends Nick Loper, founder of Side Hustle Nation. Each decision matrix would include a cluster of questions, such as how excited you are about the idea? Is there a clear path to your first customers or sales? How much time will it realistically take to get off the ground? How much capital will you need to get started? And what's the revenue potential? And how easy it is to operate?
You then assign each question a score of, say 1-5, with 5 being the most favorable. After you tally up the score for each side hustle, you could have a better idea of which side hustle to explore first. "Of course, the questions you choose may vary, as the importance you assign to each," says Loper. "And if you don't like the choice that ends up on top, follow your gut!"
Treat It Like a Mini-Business
By approaching your side hustle like a business, being efficient, and making the most money in the shortest time, you can not only maximize the cash, but potentially grow it into a full-time venture. When I started side hustling as a proofreader and copywriter about 10 years ago, I was laying down the foundation to eventually expand into a full-time writer. You never know: a side hustle today could be your full-time profession tomorrow.
You don't need to make a drastic career switch to earn more money. Being resourceful and drumming up ways to earn extra cash on the side can help you build short-term financial security. If you'd like help with your finances, Money Management International (MMI) can help. Our team of counselors can devise a strategy and offer resources to help improve your money situation.