How to Deal With Inflation and Rising Prices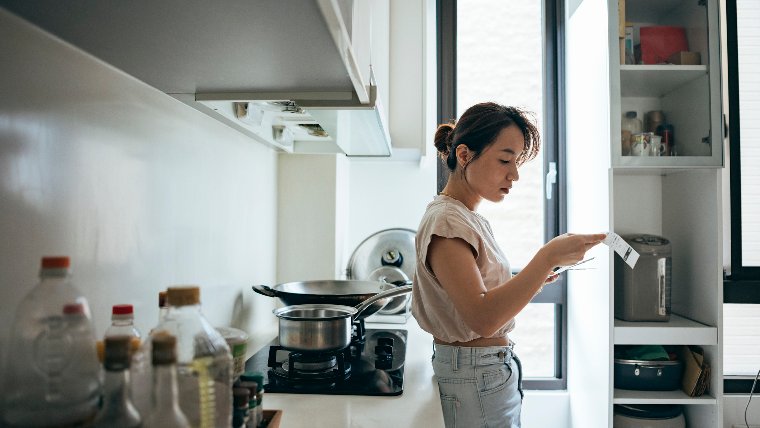 Inflation and rising prices have become pressing concerns for families and individuals in all income brackets. Unfortunately, there's not much you can do about inflation (unless you want to run for office and change national economic policies). The best you can do is change your spending and money management to ensure that rising prices don't put you in a financial crisis.
What is Inflation?
Inflation is a general increase in the price of goods and services, which ultimately erodes the purchasing power of a currency. This phenomenon affects people from all walks of life and can make it challenging to maintain the same standard of living.
Inflation impacts individuals in several ways. It can lead to decreased purchasing power, reduced savings, and difficulty in achieving financial goals such as buying a home or saving for retirement.
Why Does Inflation Makes Prices Go Up?
Inflation and rising prices often have a "chicken and egg" type of relationship, where sometimes inflation causes rising prices, and other times rising prices cause inflation. Once you have one, it's likely that you'll soon have the other.
Inflation is often caused by factors like increased demand, supply chain disruptions, or central bank policies that result in the devaluation of a currency. When money has less value it takes more of it to make the same purchases you've made in the past.
Rising prices, on the other hand, can be attributed to various factors, including increased production costs, global economic trends, and geopolitical events.
Strategies for Managing Inflation and Rising Prices
Tighter budgeting
Creating a well-structured budget is essential in times of inflation. It helps individuals track their expenses, identify areas where costs can be reduced, and allocate resources effectively.
When putting together your budget, think about where you can make reduction. Cutting down on non-essential expenses can free up resources to combat rising prices. This includes dining out less, carpooling, and seeking more affordable alternatives.
Smarter shopping
When prices rise, you may want to make some changes to how you approach shopping. Tried and true strategies like buying in bulk, shopping during sales, and using coupons can help individuals save money and mitigate the impact of inflation in their daily lives. Tracking and comparison shopping can both help a lot when you're working on a tight budget.
Adding extra income
Diversifying income streams through part-time jobs, freelancing, or side businesses can provide a safety net in the face of economic uncertainty. Even something temporary or seasonal can help you build a safety net.
Smart investing
While the purchasing power of your money may decrease during inflation, there may still be an opportunity to grow your money. Investing in assets that can outpace inflation, such as stocks, real estate, or precious metals, can be a smart strategy to preserve and grow wealth over time.
Inflation and rising prices are complex economic challenges, but individuals can navigate them successfully by taking proactive steps. Budgeting, investing wisely, and finding additional income sources are key strategies in managing financial stability during inflationary periods.
And if rising prices have you scrambling to make ends meet, consider working with an expert financial counselor to talk about your options. Counseling from MMI is free and available 24/7, online and over the phone.