Wedding Experts Share Their Favorite Wedding Hacks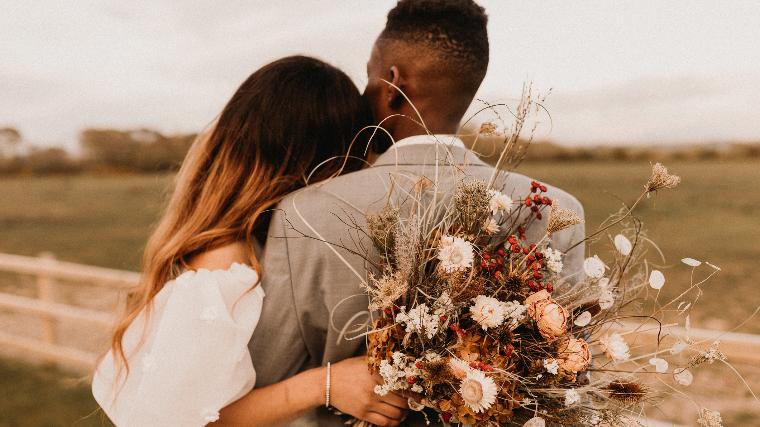 Planning a wedding can be a very costly endeavor; especially if you're just starting out in life. With school loans and dreams of buying a house, adding the expense of a wedding can make you feel like you'll never be out of debt.
But there are some simple ways to save money on the Big Day without making it feel like you had to do your wedding on the cheap. These professional wedding planners have some great advice for saving money and sticking to your budget.
Change the Day
Jenny Orsini of Jenny Orsini Events in Berkeley Heights, NJ suggests staying clear of Saturday night. "Booking on a Friday night or Sunday afternoon or evening can be a big savings over heftier Saturday night costs."
Most venues charge a booking fee for the space plus a minimum for food and beverage. But if you book your wedding at a time when they are not likely to have any other events, it's a perk for them and they're willing to cut you a break on the rental fee. Sunday mornings are another great option as a brunch is approximately 30 percent less expensive than a dinner event.
Fewer Flowers
Christopher Confero of Christopher Confero Design in Atlanta, GA recommends cutting back on your flower budget. "Put your money where guests spend time and are going to appreciate it. If you aren't having a sit-down dinner, don't use your flower budget on expensive table centerpieces."
Instead, you can place floral arrangements in a more concentrated area where guests will be spending more time like the bar. You won't need as many arrangements and this could cut your budget by as much as 20 percent.
Rethink the Dinner
Confero also suggests having "action stations" instead of a formal sit-down dinner. Action stations can include carving stations, pasta stations, and dessert stations where a chef prepares and/or slices the item being served. It's interactive for the guest and requires less wait staff, cutting your catering bill.
Limit the Liquor
When it comes to the bar, Orsini says you don't need to go all out to have a great time. "House liquors can save you 15 percent over the cost of top-shelf liquors. You don't need to do a full open bar. Just provide a few signature drinks, and house wines and beers."
Work with a Big Picture Budget
In addition to these great tips, the wedding expert herself, Martha Stewart, also has some great advice when it comes to cutting costs. Here are some of her best tips:
Rank Your Priorities
Spend money on the things that matter to you most and cut costs everywhere else.
Cut Your Guest List
If your guest list is too big, omit children and coworkers, and skip the "plus one" option for singles.
Embrace the Off-Season
Getting married in non-peak months can help you save as much as 15 percent on rental fees, floral arrangements, and hotel expenses.
Hire a Wedding Planner
Professionals wedding planners aren't shy about negotiating and know where to find the best deals. They also have working relationships with vendors that can save you money. It's an added cost that could pay off big in the end.
Think "All-Inclusive"
Venues that offer an onsite wedding coordinator, a ceremony location, as well as a reception location with catering can sometimes save you money over booking all of these things separately. (Be sure to price other options so you understand market costs.)
By using a few of these expert tips to help you plan your big day, you can reduce your budget without cutting out anything that really matters to you. And if the economics of matrimony are making you sweat a little, check out our guide to combining finances after marriage.
Need a little more help getting your new financial situation under control? Budget counseling is free and available whenever you're ready to start!