How to Prepare for the End of a Mortgage Forbearance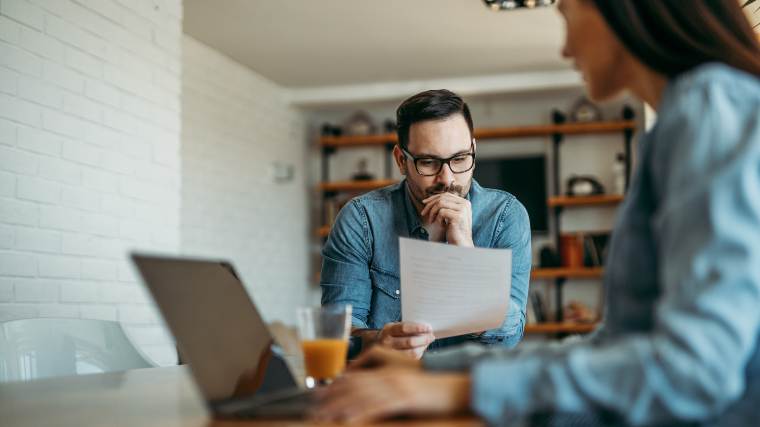 Entering those first, uncertain months of the COVID-19 pandemic, the CARES Act provided a number of critical benefits and lifelines to American households. None may have been more significant than the protections given to homeowners.
For those with federally-backed mortgages, the CARES Act suspended potential foreclosure until May 2021, and created a path to extended mortgage forbearance for those who needed to divert their mortgage payments to other essentials.
According to a study from the New York Federal Reserve, by May 2020 approximately 7% of all mortgage accounts were in forbearance. American homeowners had jumped at the chance to push back their mortgage payments until they had a clearer picture of how COVID-19 was going to impact their finances.
Interestingly, that broad interest didn't last. The New York Fed found that by June 2020 the trend was already reversing, with more consumers exiting a forbearance than entering one. As of March 2021, the forbearance rate was 4.2% of mortgage accounts.
The concerning issue, however, is not the overall number of mortgages in forbearance – it's that the homeowners currently in forbearance don't seem well positioned to recover once their forbearance ends. Per that New York Fed study, the households taking advantage on the extended forbearance period are more likely to:
Be first-time homebuyers
Live in lower-income areas
Be one or more months past due on their mortgage payments
While overall forbearance numbers are down, the majority of those currently on a mortgage forbearance entered their forbearance on or before June 2020. In other words, there is a worryingly large population of homeowners who were struggling with new mortgages before the pandemic began, who've been on a forbearance since they were first available, and who will likely only come out of forbearance when their 18 months is up.
So what should these and other homeowners do to prepare for the end of their forbearance?
Refine your post-forbearance budget
Whether you're making payments during your forbearance or not, it's crucial that you understand what life is going to look like financially once your forbearance ends. Review your spending. Consider any other expenses that may be currently paused, but will need to be factored into your budget.
If you've got the income necessary to handle your full mortgage payment, then you're all set. But if you're coming up short you may need to consider taking additional steps to ensure that you don't fall (further) behind.
Pursue a refinance
Depending on the status of your loan and your overall credit profile, you may be able to qualify for a mortgage refinance. Per the Federal Housing Finance Agency (FHFA), even if you're currently in forbearance, you may be eligible for a refinance as long as you've made at least three consecutive monthly payments.
Of course, a refinance may extend the length of your repayment period and there are additional costs to consider, but if your goal is to stay in your house and your post-forbearance mortgage payments won't allow that, then it may be the best path forward.
Prepare to sell your home
Home prices are skyrocketing at the moment. That's bad for prospective homebuyers, but great for home sellers and may provide a potential solution if your post-forbearance outlook isn't positive.
What you don't want is to be forced to sell your home after falling behind on your payments. If downsizing your home or becoming a renter (at least until prices begin to fall) is the best way to stabilize your budget, it's better to be proactive.
Work with a housing specialist
If you're concerned about your mortgage – no matter what your forbearance status might be – you should consider working with a HUD-certified housing counselor. MMI's housing experts can help you review your options and get you started on the best path for you, your home, and your financial stability.
If you're not sure if your problems can be solved with better budgeting, or whether or not it makes sense to refinance or sell your home, a housing counselor can help.
Most foreclosure housing counseling programs from MMI are available free of charge. Learn more and get started today.