Reverse Mortgages: How Much Can You Get?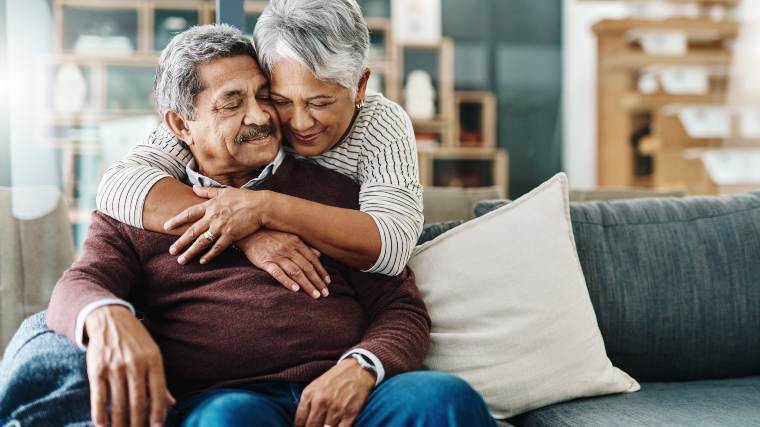 If you're 62 or older, own a home, and need money for your retirement, you may be intrigued by a home equity conversion mortgage (HECM). The U.S. Department of Housing and Urban Development (HUD) backs HECMs, which are one of the most popular types of reverse mortgage.
For people living in the home they plan to stay in for the rest of their life, the extra money can make a big difference with seemingly little downside. However, reverse mortgages aren't a great fit for everyone.
Pros of a Reverse Mortgage
Stay in your home
A reverse mortgage can be one of the only ways to tap your equity without adding a new monthly bill to your budget.
No new payments
Unlike a traditional home equity loan or line of credit, you don't need to repay the loan as long as the house is your permanent residency—you live there more than six months out of the year.
Choose how you get paid
You may be able to draw money from the reverse mortgage in different ways, including as a lump sum or with monthly payments for as long as you stay in the home (up to a limit). You may also be able to establish a line of credit that you can tap as you need the money.
Non-recourse loans
Generally, the loan gets repaid when the borrower moves or passes away. As it's a non-recourse loan, if the home is worth less than the reverse mortgage's balance, you (or your estate or heirs) won't need to pay the difference.
No credit score requirement
While lenders will consider your credit and payment history, there's no specific credit score requirement for getting a reverse mortgage.
Cons of a Reverse Mortgage
You can still lose your home
You don't need to repay your reverse mortgage if your home remains your primary residence, but the lender can still foreclose on the home if you don't meet the other requirements. These include staying current on your homeowner's insurance, property taxes, and maintain and repairs.
High fees and interest
You might not worry about the costs associated with a reverse mortgage if you never plan on making the payments. However, there are often relatively high interest rates and fees for closing costs, insurance, and servicing.
You might not pass on the home
If you plan on leaving the home to someone when you move or pass away, the recipient will have to repay the loan to keep the home. In many cases, it's not possible to come up with the money, and they have to sell the home.
Be careful of non-borrowing spouse requirements
You might get more money if the older spouse is the only person on the reverse mortgage. However, make sure the non-borrowing spouse knows what needs to happen to stay in the home if the borrowing spouse passes away.
How Much Can You Borrow With a Reverse Mortgage?
If you decide a reverse mortgage makes sense, you'll need to meet the minimum requirements. These include:
Be at least 62 years old
Own the property or have considerable equity
Live in the home as your residence
Be current on all federal debts
Complete a financial assessment that shows you can pay for housing-related expenses
Meet with a HUD-approved HECM counselor
If you qualify, the amount you can borrow can depend on:
The age of the youngest borrower
The home's value
The type of reverse mortgage
Current mortgage rates
For HECMs, your borrowing limit is also called the principal limit and it's determined by multiplying the greater of the home's appraised value or maximum claim amount and a principal limit factor.
In 2023, the FHA's maximum claim amount is $1,089,300, although you may qualify for a "jumbo reverse mortgage" with a non-FHA-backed reverse mortgage if your home is worth more.
The younger you are and the lower the loan's rate, the higher your principal limit factor. For example, if you qualify for a 3% loan, it may be 0.524 when you're 62 or 0.658 when you're 82. (You can download a spreadsheet with the current principal limit factors from HUD's website.)
Say you own your home entirely and it's worth $400,000—below the FHA's limit. If your principal limit factor is .600, you may be able to get up to $240,000 ($400,000 times .6). Whether you receive a lump sum, monthly payment, line of credit, or combination of payout types can impact the interest rate, which, in turn, impacts how much you can borrow.
Get Advice and Complete the Required Counselor Meeting
The basics pros, cons, and requirements can help you determine if it's worth taking a more serious look at a HECM. If you decide to continue, you can set up an appointment to meet with a trained reverse mortgage counselor—a requirement for closing on most reverse mortgages. The counselor can explain the nuances of the arrangement and help you understand how a reverse mortgage could fit into your retirement plans. Or, they may suggest other financial products that could be a better fit.