How To Find a Great Consumer Protection Attorney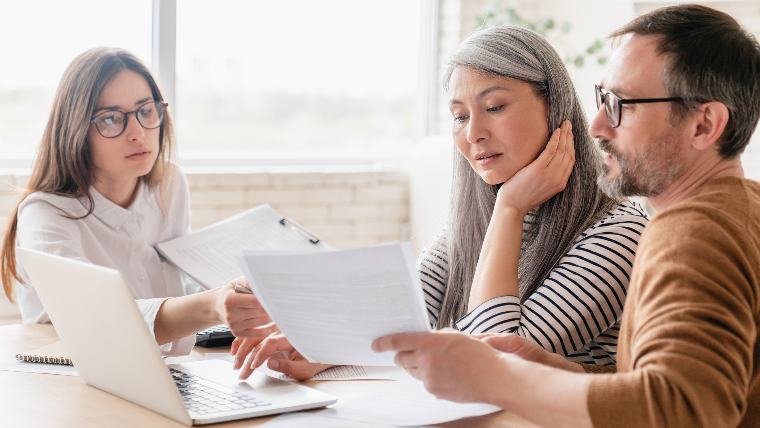 The following is presented for informational purposes only.
When you're in a sticky situation, hiring a professional can be the best option. Consumer protection attorneys specialize in helping consumers who've been wronged by a business.
Consumer protection can cover a wide range of issues, including:
Debt collectors harassing you
A creditor that won't report correct information about you to the credit bureaus
A company breaking a contract it had with you
False advertising
Getting injured by an unsafe product
Issues that arise during or after filing bankruptcy
Problems with your student loans or loan servicer
Deceptive advertising or fraud
A consumer protection attorney may be able to set things right. But knowing where to look for an attorney who specializes in this type of law, and digging deeper to make sure they've got the expertise for your particular case, isn't always easy. Here's what you need to know.
Where to start your search
You can start your search online, where there are several directories specifically for finding attorneys, such as Avvo, FindLaw, LegalMatch, and NOLO. These sites let you browse by location and practice area, and you may even be able to read reviews of different attorneys or law firms.
There are also professional associations that consumer protection attorneys might be part of, the two big ones being the National Association of Consumer Advocates (NACA) and the National Association of Consumer Bankruptcy Attorneys (NACBA). Each association has a directory of members you can search through and filter by area. NACA also lets you search by specialty. You may also find there are similar local associations in your area or state.
There are also links to several other organizations that offer low cost or free legal assistance to consumers on the National Consumer Law Center's website. Legal aid offices, legal clinics, and law schools' consumer clinics may be a good place to start if you think you might qualify for pro bono (i.e., free) assistance.
What to ask when interviewing attorneys
Finding a few attorneys who practice consumer law is a good start, but it's just the start.
The first thing you want to do is explain your issue and the violation right away and see if it's an area they handle, says Dan DeLiberty, a Pennsylvania consumer rights attorney.
"While consumer law is a niche, there are sub-niches," says DeLiberty. "Ask about their experience and comfort level dealing with this particular type of issue."
Additionally, make sure they have an understanding of the local, state, and federal laws that may apply to your case. And look for the attorney on your state's bar association website (here's a directory) to make sure the attorney is in good standing.
A few questions you could ask when interviewing attorneys are:
How long have you been practicing law, and how long have you worked on consumer cases?
What percentage of your cases involve consumer protection?
How many similar cases have you handled?
Of those, how many did you win?
Will I have to pay up-front fees or have to pay if we lose our case?
Do you offer a free consultation?
Are you a member of any consumer protection associations?
Are you a member of your state or county bar association's consumer division (if there is one)?
"You can always ask if they keep up to date and go to industry conferences," says DeLiberty, as you want to make sure they know about any recent changes that could impact your case.
What to expect when it comes to paying
"The great thing about many areas of consumer law is consumers might not need to pay anything," says DeLiberty. He says this is because many of the consumer protection laws allow for fee-shifting, when the other party has to pay your attorney's fees if you win the case.
That also means that if you lose the case, you may have to pay your attorney's fees. However, DeLiberty says some firms may agree ahead of time to waive the fee if you don't win, but expect them to closely review your case before agreeing to take it on.
It isn't always free, either. "There are a few areas that fall under consumer law where the consumer should expect to pay a fee," says DeLiberty. "These include debt defense (when you're sued over a debt) and bankruptcy."
The cost and arrangements can vary depending on your case, where you live, and the firm. For example, some firms may charge you an hourly fee and others may take your case on for a flat-rate fee. Or, you may be able to work out a contingency payment, such as paying a percentage of the difference in what you owe and how much you pay to settle your debts.
When contacting your state's attorney general might be best
If your complaint has to do with a company's wrongdoing, another option may be to contact your state's attorney general's (AG) office and file a complaint.
"The AG office cannot represent individual consumers," says Abigail Stempson, director of the National Attorneys General Training and Research Institute's (NAGTRI) Center for Consumer Protection at the National Association of Attorneys General. "They represent the state as a whole."
However, once you share a complaint with your AG, they may contact the business about your complaint and act as a go-between. In some situations, the company may wind up refunding your money, or it could respond to the AG and share its side of the story.
"In most AGs' offices, it's a free avenue that you can use and it can resolve many problems," says Stempson.
When there's a larger issue affecting multiple consumers, the AG may even bring a case against the company. "What the AG's office is looking for, is when a business does something that's unfair, deceptive, or unconscionable, depending on the applicable consumer law," says Stempson. The state isn't representing you, but as part of a settlement or litigation the company might wind up paying restitution to consumers who were harmed.
The NAGTRI created a website with a map of the country and information about each states' AG office. You can use this to quickly find your AG's website, consumer page (with information and tips for residents), and the page where you file a complaint.