Can You Pay Off Credit Card Debt with Your Mortgage or Home Loan?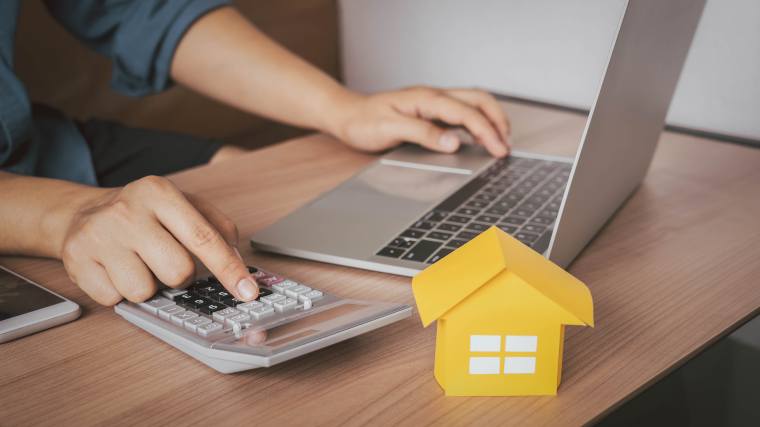 The following is present for informational purposes only. It is not intended as legal advice or credit repair.
When mortgage interest rates are running lower than credit card interest rates (which is often), you may find yourself thinking about rolling some or all of your unsecured debt into your mortgage. And you may be wondering if this is even possible. The simple answer is yes, but...there's a lot to consider before you make the move.
Refinancing into a New Mortgage - How is Credit Card Debt Rolled into Your Mortgage?
Without getting too technical (because there are a wide variety of home loan products available), if you own a home and want to leverage the equity in your home to create funds for something like debt repayment (leaving aside whether or not that's a good idea), you have two general options: refinance the entire mortgage or take out a home equity loan.
Refinancing your home usually means buying out the old loan and replacing it with a new one, with new terms. A home equity loan (or home equity line of credit) is essentially a second loan, with its own loan terms. Both options usually require that you be in good standing on your original mortgage, with a healthy credit history, and a good amount of equity. Like any loan, there will likely be fees involved. If approved, you'll have access to the agreed upon funds, which can then be used to pay off unsecured debt - functionally paying off your credit card debt with a new mortgage.
What are the Risks of Turning Credit Card Debt into Mortgage Debt?
First you need to consider secured vs. unsecured debt. Your credit card is unsecured debt, which means that there's no collateral attached to the debt. When you default on a car loan, for example, the lender may choose to repossess the car in order to recoup some portion of what's owed. The car loan is secured by the car itself (in a manner of speaking). When you default on a credit card, however, your credit card company can't repossess and resell your prior purchases to satisfy your debt. If you fall on hard times and can't make your payments anymore, it will take a toll on your credit and you'll start receiving calls from debt collectors, but no one will show up at your door threatening to take your stuff.
This is why it's risky to convert unsecured debt into secured debt. By rolling the unsecured debt into a secured loan you run the risk of making it more difficult to manage that secured loan. And if you use a mortgage refinance to pay off credit card debt, then you start missing mortgage payments, you could potentially lose your house.
Should You Use Your Mortgage Equity to Repay Credit Card Debts?
As you can see, rolling unsecured debt into secured debt can be risky. Before doing so, you want to make absolutely sure you can afford your new, increased mortgage payment. Given the typical difference between average credit card rates and average mortgage rates, you'll likely end up with a payment that's less per month than your original credit card bill and mortgage payment, though that's not guaranteed.
The reward is usually pretty easy to quantify – just weigh the new proposed monthly payment and total interest costs against your current monthly payments and interest costs. If the differences are minimal or nonexistent, then it's probably not a great idea (at least from a financial perspective). If the savings are worth your while, however, then it's just a question of risk, which is a little harder to quantify.
If you're not struggling that much to make your current payments, then the risk is probably pretty minimal – logically, you should be able to make an even smaller combined payment each month. If you're struggling significantly, however, to the point you're missing payments, you need to take a hard look at whether or not the new proposed payment is really going to work that much better for you. Depending on how much you're struggling, you owe it to yourself to weigh all available options, including debt management, debt settlement, and potentially bankruptcy. It's not a bad idea to discuss your situation with a nonprofit credit counselor first to get an unbiased perspective on your situation.
How to Safely Roll Credit Card Debt into Your Mortgage
After weighing the pros and cons, if you feel that rolling your credit card debt into your mortgage is something that will work for you, here's what you need to know:
Be realistic. If you're taking this step because of problems with credit and overspending, remember that this may help with some of the symptoms (too much debt), but it won't address the central issue. Be sure to seek counseling or education services to help you make the big picture changes that will save you from ending back up in this position.
Stick to your plan. Set a goal for paying off your mortgage just as you would your credit cards. If your budget allows, make an effort to pay more than your regular payment every month so you can get it paid off sooner.
Budget for added costs. As the size of your loan increases you run the risk of being required to purchase mortgage insurance. This is typically required when the amount owed on your mortgage exceeds 80 percent of the value of your home. Mortgage insurance is an added monthly cost that would eat into whatever savings you earned by rolling your debt into your mortgage, so be sure to pay attention to the relationship between your home's value and the size of your new mortgage.
Refinancing your home to pay off credit card debt is risky, but it can be done, and in the right circumstances it can be an effective tool to help manage debt. Be sure to look at all your options before making the move though, there may be a better way to pay off your debt that won't put your home at risk.
Before taking out a new loan, be sure to speak with a certified credit counselor first. The advice is free and completely confidential.