Budgeting for your first home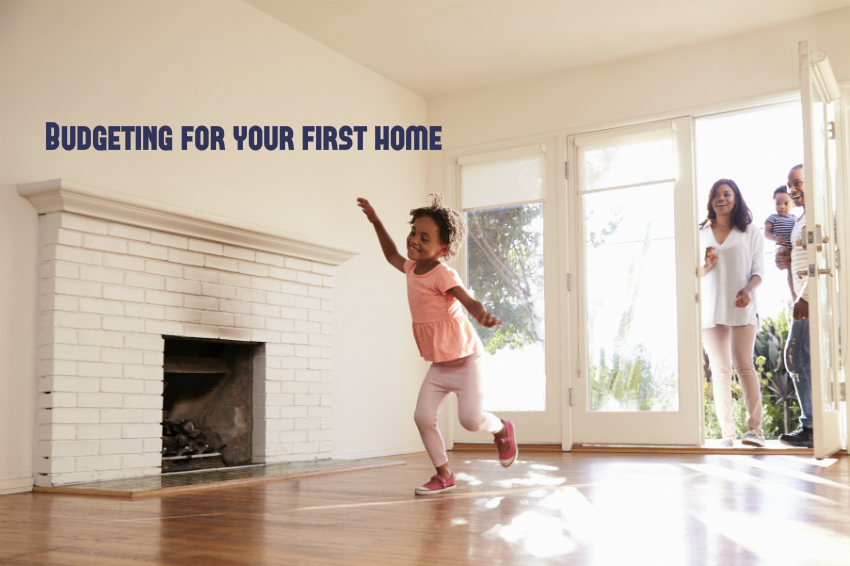 Is it time to start thinking about purchasing your first home? Apartment dwelling is fine and living with the folks is a great way to save money, but for quite a few of us, owning a home is the light at the end of the living situation tunnel. While it may seem like the only thing you need to make that dream a reality is money (a great, big pile of it), there's a bit more to it. Here are a few tips to prepare yourself financially and mentally, well in advance of the closing date.
Start pre-shopping early
Buying a house is no small feat. The more you can do to prepare, the better. One step to consider is pre-shopping a few years ahead of your target date. This means looking at listings and features for homes in your target location.
This is a great way to get a handle on the cost of homes in your area, while figuring out your home-buying priorities. How important is location? Size? Accessibility? As you begin to weigh these features against potential costs, you'll get a much better sense of what you need versus what you want. You'll also really begin to see how much you'll need to start saving.
Set a spending cap and start saving for your down payment
You may not have to put a significant down payment on your new home, but the more cash you can bring to closing, the better off you'll be. You'll have more flexibility when it comes to mortgage terms, and if you have at least 20 percent of the home's value available as a down payment, you can avoid costly PMI (Private Mortgage Insurance) payments.
By understanding your spending threshold, you can decide how much you'll need for a down payment, which will then allow you to start planning out your budget.
Figure out the monthly cost of homeownership
We all know that housing costs don't end with the mortgage payment. There are a ton of other costs and considerations unique to homeownership. You need to have a sense of these costs and where they fit into your future budget, because the last thing you want is to buy your dream home only to discover that you can't actually afford it.
Property taxes – This is one of your most significant costs and it can catch you off guard if you aren't prepared for it. Property taxes vary wildly depending on where you live, so you'll want to do your research. This calculator from Smart Asset can give you a rough estimate of your yearly tax bill based on ZIP code and home value.
Homeowners' insurance – Your homeowners' insurance premium will depend on a range of factors from the age of your home to the type of materials used to build the home. It's difficult to get an accurate estimate without speaking directly with an insurer, but this list of average premium prices across all 50 states is a good starting point. Just keep in mind that if your home is in a flood-prone area, you'll likely have to purchase additional flood insurance.
Energy and heating bills – It's probably no surprise to learn that a house usually costs more to heat and power than an apartment. How much it will cost is tricky to pin down ahead of time, since it depends so much on your plan details and usage rates. Your best bet may be to check with utility companies in your target area to see if they have cost calculators available, like this one from Reliant. If you're the outgoing type, you could also just ask someone in the neighborhood how much they spend on heating and energy.
Home repair – A popular rule of thumb is to set aside one percent of the value or purchase price of your home each year for potential repair costs. Obviously, the likelihood of your home needing repairs changes greatly depending on age and location, so if you're buying an old home or a fixer-upper, you'll want to prepare for a bigger spend.
What don't you have?
Lastly, you'll want to consider what you don't already have. Will you need to purchase furniture? A washer and dryer? A refrigerator? These are all things you'll probably want to have as soon as you move in, so be sure to set aside funds for any necessary appliances or furnishings.
Train yourself to live on your house budget
Once you understand the upfront and ongoing costs of homeownership, you'll be able to plot out a budgeting course that 1) saves you the necessary amount of money, and 2) prepares you for the monthly costs of owning a home. Luckily, the two objectives can go hand-in-hand. As you work towards buying a home, take the money you'll eventually be spending on property taxes, homeowners' insurance, and the rest, and put that money into savings – which you'll then use to help purchase your home. Now you'll have the money you need to buy your first home, plus the proven ability to comfortably manage and stay in that home!
If you're looking for a little more in-depth guidance and assistance, MMI offers Pre-Purchase Housing Counseling for anyone at any stage of the homebuying process.