Bad Credit Rentals - How to Rent Apartments or Houses with Poor Credit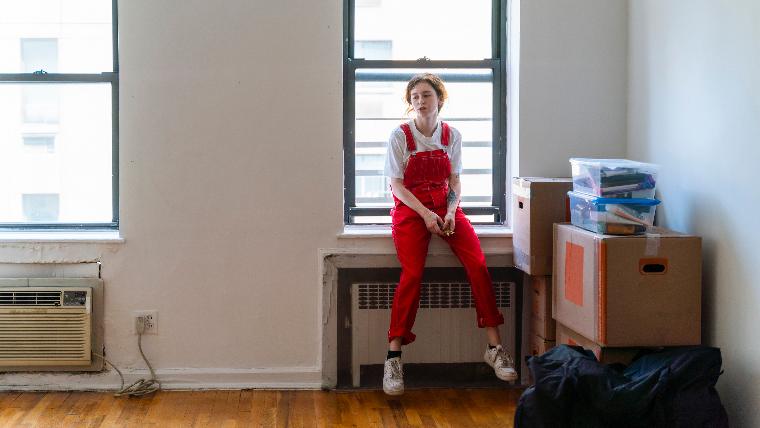 The following is presented for informational purposes only and is not intended as credit repair.
Finding a rental like a new apartment or house is stressful enough in the best of circumstances, but if you have bad credit, things can get pretty difficult. That's because many landlords and property management firms require a credit check as part of the application process. And depending on your score and the requirements for the property, that poor credit pull may lead to your application being denied.
Why Do Landlords Care About Your Credit?
It's probably helpful to understand why landlords are looking at your credit report at all. After all, they aren't loaning you money, so why do they care about your creditworthiness?
In truth, however, your landlord is lending you something of value – the rental property itself. And just as banks and credit unions weigh the risk and reward of lending you money, property managers do the same thing before handing over the keys.
So while your credit report and, more specifically, your credit score can't tell a landlord exactly how you'll behave as a tenant, they can tell a prospective property manager how you've handled other financial responsibilities. A bad credit score can be interpreted as you having a hard time staying current on previous debts and bills. If a landlord or property management firm is trying to minimize the risk of having tenants who fall behind on rent (or worse, ultimately require an eviction) they'll likely see your credit score as a strong indicator of what to expect over the course of the lease.
So it helps (a lot) to have strong credit score. And while it would be great if you could just fix your credit overnight, improving your score takes time – time you probably won't have if you're looking for new housing. So what can you do if your credit score is low but you need to find a new apartment? Here are some steps to take if you're trying to rent an apartment with bad credit.
Explain Why You Have Bad Credit to the Rental Property
There are a lot of reasons why your credit score can dip and you being irresponsible with money doesn't have to be one of them. If you feel comfortable explaining the circumstances behind your poor credit score, go ahead and share that with the property manager. Landlords are more interested in your recent history, so if your low score is the result of something that happened years prior be sure to discuss that and share what you've been doing to improve your score and fulfill your responsibilities since then.
Offer References from Prior Landlords
You can have a poor credit score and a spotless rental history, which is why it may be helpful to provide documentation from previous landlords. If you can show that you have a history of making your rent payments on time (in addition to all the other behaviors that make you a good tenant) then a poor credit score may not be as big of a deterrent.
Be Willing to Pay More Up Front
A security deposit is one way that landlords offset the risk of renting out their property. Should something happen, they can use those funds to cover any cleaning or repairs above and beyond what's covered in the rental agreement.
The higher the risk, the more you may need to pay up front to mitigate that risk. This could be a larger than usual security deposit, or possibly even upfront rent payments for one or more months. Whatever you agree to, however, make sure it's captured in the lease and you understand how that money will be used and how you can get it back (if applicable). You should also consider your financial capacity – while you're likely under pressure to find an apartment, try not to overextend yourself. If the required deposit puts you in a dangerous position, keep looking.
Add a Co-Signer
As a last ditch option, you can try to add a co-signer. The co-signer wouldn't need to live at the property, but they would be equally responsible should you fail to meet your obligation. In other words, if you miss payments, the property manager could go after the co-signer for the back payments.
Co-signing can put both parties in an awkward position, though, so be sure that you and the co-signer are comfortable with the arrangement and understand what's expected.
Finding an apartment with a bad credit score is far from impossible, but it's harder than the alternative. If you're not planning on moving any time soon, now's the ideal time to start working on your credit score. If we have tons of great articles on building a positive credit history, but if you're interested in one-on-one help with your credit, consider working with a trained counselor to review your credit report and create a plan for long-term credit success.