Down Payment Assistance: What Is It and How Do You Qualify?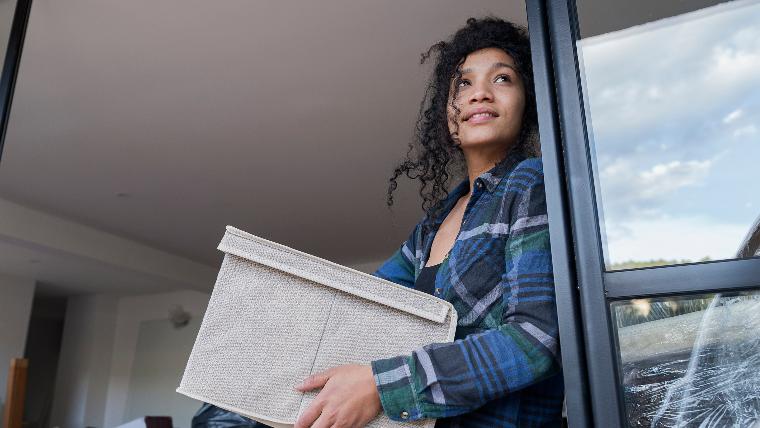 When you buy a home with a home loan (otherwise known as a mortgage), you typically also contribute a down payment from your own funds toward the purchase. Let's say, for example, you purchase a $200,000 house and you contribute 20% of the price as a down payment with a conventional mortgage (20% is usually the percentage required in order to avoid paying extra for mortgage insurance). That's a $40,000 down payment. You would then need a $160,000 mortgage to complete the sale.
But what if you don't have $40,000 saved? Or even $7,000 saved? That's where down payment assistance comes in. For borrowers with limited savings, down payment assistance programs can help them overcome a potential barrier to buying a home and building equity.
Here's what to know about down payment assistance programs.
What is Down Payment Assistance?
Down payment assistance is usually a loan or grant provided by a third party, although some assistance programs offer tax breaks instead. These programs are typically funded by government agencies, charities, or private foundations. Assistance can work in a variety of ways.
For example, the Chenoa Fund is a program that offers eligible FHA-insured home loan borrowers 3.5% of the home's purchase price as a 0% interest second mortgage with a 30-year term. This interest-free second mortgage helps cover the cost of the down payment and is typically forgiven as long as the borrower makes 36 consecutive, on-time payments on the first mortgage.
Most programs are similar, offering funds at little or no interest to help cover the down payment. They may even offer loan forgiveness under certain circumstances.
Who Qualifies for Down Payment Assistance?
Down payment assistance programs are highly localized, so the required qualifications will be unique to each program. However, a few common qualifications apply to many programs, including the following:
You're a first-time homebuyer
You're a low-income borrower (check the program's income requirements)
The down payment assistance program is directly connected to select loan programs
You may be required to use a specific list of participating lenders for your mortgage
Additionally, most programs require that the property being purchased will be your primary residence. In other words, people looking to buy a second house or a rental property wouldn't qualify for down payment assistance.
What is Required to Be Accepted into a Program?
Different down payment assistance programs have different requirements. Some may require that you complete first-time homebuyer counseling (or an online course). Some may require that you participate in a support program to ensure that you successfully manage your payments. Some may offer benefits for consistently making full, on-time payments (or penalties for failing to do so).
Where to Find Down Payment Assistance Programs in Your Area
The best place to start is usually your lender. When shopping for home loans, be sure to ask if you might qualify for any down payment assistance programs.
Also, you can review the US Department of Housing and Urban Development's (HUD) Local Homebuying Programs page for your state to see what programs are available. Another good place to find links to local resources is FHA's Down Payment Grants page.
Do Commercial Lenders Offer Down Payment Assistance?
Generally, down payment assistance programs are run by local government agencies and charities. You likely won't find a program offered through a commercial or for-profit organization. However, if you do find a for-profit group offering something they call down payment assistance, be cautious. Make sure you understand all of the requirements of the program—and find out if it's legitimate. Be extremely wary of anyone charging a fee as part of the application process.
If you're ready to buy a home but you're worried you don't have enough saved, we can help you explore your budget, clear out debt, and put your focus back on building savings. Connecting with a certified counselor is free and confidential. Better yet, you can complete your counseling completely online. Start today!