Best Debt Repayment Apps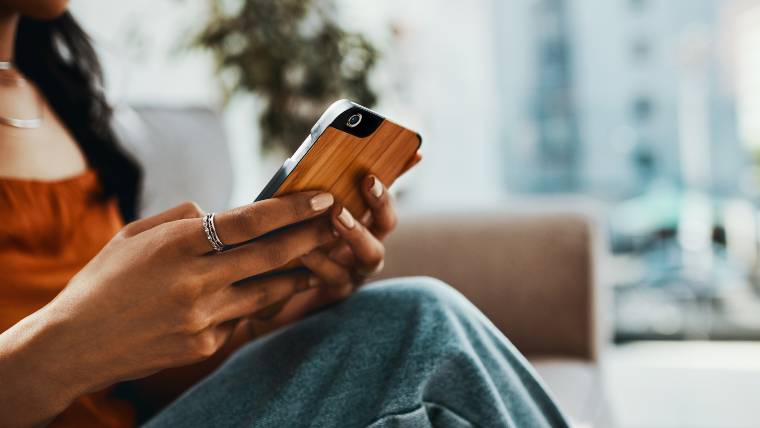 When knocking down debt — credit card balances, student debt, car loans, outstanding medical bills — there's a lot to stay on top of: your total debt load, the payment terms and interest rates, monthly payment amounts, the loan servicer, and so forth. And some days, those numbers and figures might be swirling around your head in a befuddling jumble.
In our modern age, you can lean on financial technology to assist. Enter debt repayment apps. In a nutshell, these apps can help you get a handle on your payments, keep track of your debt load, and assist in figuring out how much you'll be paying in interest based on different timeframes.
The good news is there's a bounty of options. Here are some of our favorite debt repayment apps:
Mint
Probably the most well known player in the game, Mint is part of the Intuit family of products, which includes TurboTax, CreditKarma, and QuickBooks, so it's fair to say they have a lot of experience building personal finance tools.
Mint allows you to connect all of your financial accounts, giving you a big picture view of your money, including loans, credit card debts, investments, and everyday spending. All that connectivity makes Mint a great choice for budgeting, especially if you're trying to focus on debt repayment.
Pricing: The basic app is free, but there are additional optional services available, including bill negotiation, which may come with separate costs.
Undebt.it
Undebt.it is a simplified debt repayment online platform (not technically an app, but it is mobile-friendly) that employs different debt payoff methods to tackle your debt. You can choose some payoff options, including: the debt snowball, the debt avalanche, the hybrid plan, the highest monthly payment, or the highest monthly interest paid.
According to its website, Undebit has helped knock out over 700,000 debts. What's more, there are currently over 120,000 active users, and $8.7 billion of debt is being paid down.
Features include picking different payoff plans for each debt, sifting through and exporting the payment history for each debt balance, seeing your projected payoff date, and the total interest.
Pricing: Free.
Debt Payoff Planner
The Debt Payoff Planner is a solid choice for those who don't want to create a separate login to track their debt payments. To date, the app has helped over 200,000 pay off debt with custom payoff plans, and successfully crush over $200 million in debt.
This particular debt repayment tool enables you to choose a debt repayment strategy. You'll also gauge how long it'll take you to pay off the remaining balances on your debt.
How it works: You punch in the current balance of the loan, the APR, and the minimum payment. You can choose between two popular debt payoff methods: The avalanche method or the snowball method. Debt Payoff will come up with a custom plan tailored to your needs. You can also opt to pay an additional amount to get ahead of your debt repayment.
There are two versions: basic and pro. The pro version includes the following features:
The ability to print your plan
Web access
Payment reminders
Charts that show how your debt balance goes down over time if you follow a payment plan
Pricing: The basic version is free. The pro version is $2 a month.
Prism
Prism is all about helping you stay on top of your bills, prioritize your payments, and make progress on your financial goals.
Simply download the app and connect your bills and your payment source. Prism then manages your payments for you, ensuring that you never miss a payment.
Pricing: Free.
Debt Manager and Tracker Pro
The Debt Manager app from Century Egg boasts multiple features, including access to a summary of all your debt and outstanding balances in one place, plus any money owed to you. You can track anything from standard debt such as loans and credit cards, microfinancing, P2P loans, and cash owed to individuals like your friends and family.
One thing to note is that unlike other debt repayment apps, it doesn't seem to offer repayment tactics and timelines. However, if you're looking for a debt repayment app that helps you keep track of all types of debt, it might be worth checking out.
Pricing: The basic app is free, but you can upgrade to an ad-free version for $1.49.
YNAB (You Need a Budget)
YNAB is as much a philosophy as it is a financial app. On top of the tracking and budgeting features you'll find elsewhere, YNAB wants to improve your relationship with your money, promoting a more thoughtful approach to spending. If you need a little more handholding and are interested in changing the way you think about money, YNAB may be the app for you. Just keep in mind that these extra features aren't free.
Pricing: $99 for a year's subscription ($8.25 a month), or $14.99 a month.
MyMMI Debt Management
Okay, this is cheating slightly, but MMI does offer the MyMMI app to help our debt management plan (DMP) clients manage their plans. The average interest rate for accounts on our DMP is less than 8% and clients save an average of more than $30,000 when they complete their DMP, so if your priority is speeding up your debt repayment (and saving money in the process) complete a free online analysis and see how much you can save.
Always keep your information safe
While apps like these strive to keep your information safe, they do require that you share potentially sensitive data. When using any type of technology that involves personal, sensitive information, you'll want to take proactive steps to protect your data.
Finally, although these debt repayment apps and online platforms can help you stay on top of your debt and potentially help you save on interest, in the end they're merely tools. The value is all in how you use them. It's ultimately up to you to make it a priority to pay off debt and figure out how to juggle debt repayment while juggling a bunch of other financial goals.
"I don't wanna be judged by people that I know. And so realizing that you have a problem and then opening up about that problem to a stranger is a big deal. They're not here to judge me, but they do want to help me."

Hear how Marlon's journey with credit card debt and how he repaid $98,000 in just over four years.