Best Debt Consolidation Options for Poor Credit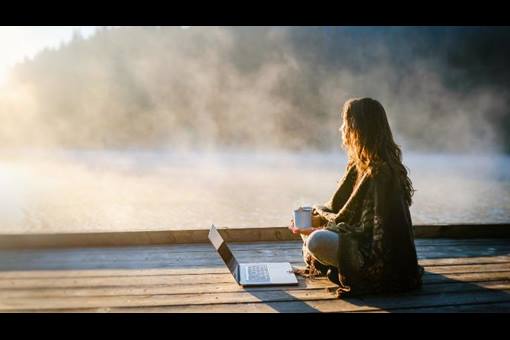 The following article is presented for informational purposes only and is not intended as credit repair.
If you're struggling with debt, you may have considered debt consolidation. Debt consolidation lumps all your high-interest debt, such as outstanding credit card balances, personal loans and medical bills, into one lower-interest monthly payment.
In turn, it could reduce the total amount owed. Plus, by making a single payment instead of a bunch of different creditors, it simplifies the repayment process, saving you a lot of headache. Some of the common ways to consolidate your debt is to transfer your debt to a 0 percent APR credit card or by taking out a debt consolidation loan.
Here's the thing: To qualify for these debt consolidation methods, you typically need a solid credit score. Otherwise you may get outright denied or pegged with a high-interest loan. (Not exactly an ideal situation when you're already swimming in mounting debt.)
If you have less-than-stellar credit, you may feel out of luck.
But that's not the case. You don't have to feel like your back is against the wall. You do have options.
In this article, we'll walk you through a few options for debt consolidation for poor credit, and how to go about making the best choice for your needs and situation:
Options for Debt Consolidation When You Have Poor Credit
There are several ways to go about consolidating your debt if you have poor credit:
1. Debt Consolidation By Taking Out a Loan
You take out a loan in the amount of your debt, use the funds to pay off your loans, then repay the lender. You could get your loan from a bank, debt relief company, or in the form of a home equity loan if you are are a homeowner.
While you could potentially get approved for a debt consolidation loan with poor credit, the odds are not in your favor. You typically need good credit. And if you do qualify for a loan, while it may cut down on the number of payments you make each month, making your life a tad bit easier, expect to pay a lot in interest.
There are other downsides, too. Typically the credit cards you are struggling to pay off stay open. So you could possibly continue to rack up debt while trying to paying it off. Metaphorically speaking, that's like keeping the wound open.
2. Debt Repayment Plan
While not technically a debt consolidation plan, a debt repayment plan or debt management plan (DMP) is a great way to manage your debt without borrowing funds.
"If you have poor credit, you might be better off sticking with the loans you have, and exploring a debt repayment program," says Stephen Newland, a financial coach and owner of Find Your Money Path.
There are a handful of nonprofit credit counseling agencies that help you consolidate your debt into a single monthly payment without having to take out a loan. How it works is that after coming up with a repayment plan, you make one payment to the plan manager, who then makes payments on your behalf to all of your creditors.
These programs will work with you to drum up a plan, usually involving reduced interest rates and affordable monthly payments. DMPs usually help you get out of debt within three to five years.
Keep in mind that unlike a debt consolidation loan, with a debt management plan your credit card accounts are almost always closed. In exchange for all the perks that help you crush your debt, the credit card companies don't want you to accrue any new debt, so they will often close your account after they've agreed to the terms of your new debt management plan.
These programs usually have lower fees than if you consolidated via a loan through a bank. Plus, if you start a DMP through a nonprofit credit counseling agency, you'll also receive debt counseling and access to additional financial education, which can help prevent your issues with debt from reoccurring.
While trying to figure out the best option for debt consolidation for poor credit, here are a handful of tips:
Start by having a conversation with someone
If you are thinking of debt consolidation by loan, It's a lot harder for you to get considered when the lender merely sees you as a bunch of numbers run through an online algorithm, says Newland. "If you go to a local community bank or credit union, they still use formulas and algorithms, but bankers also have the flexibility to consider your unique situation."
If you've decided that a debt repayment plan is the best choice for you, make an appointment to see a certified credit counselor. They can assess your situation and help you come up with a strategy and course of action that will help you save money and pay off your debt in a timely manner. Most important, they will treat you like a human, and figure out a game plan based on your needs and circumstances.
The major draw of debt consolidation is that it's simpler and you only have to make one monthly payment. If you aren't saving a lot on the interest, debt consolidation may not be the best option for you. One of the downsides is that you'll lose flexibility.
"Sometimes people get really motivated when they can knock out a small debt quickly," says Newland. " If you consolidate, as you'll be combining small debts into one larger debt, psychologically it may feel like a bigger mountain to climb."
"Also, the benefit of keeping smaller debts is that if you pay each of them off, you then have the option of what to do with that monthly payment moving forward," says Newland. "With a consolidated loan, you're locked in."
Carefully review the terms and conditions
Just because a monthly payment goes down compared to what you're paying now doesn't mean it's a better deal for you, points out Newland. "It might help you manage your monthly bills, but if the term of the loan is longer than your original loan, you'll pay more in interest if your percentage rate on the loan is the same," says Newland. "Also, double and triple check the paperwork with the lender to see what fees they are charging."
Exhaust other options first
Before you resort to taking out a loan to consolidate your debt, work on cutting expenses or finding extra work so you can stay on top of your debt payments, suggests Newland. Remember: debt consolidation can actually cost you more, especially if you have poor credit, since you'll be subject to higher interest rates and fees, and may not get the best terms.
Maintain best practices
"Sometimes consolidating debt can feel like we're taking positive steps, but in reality we're just moving things around," says Newland. "The best way to get rid of debt is to attack it with extra principal payments steadily and consistently. This will by far be the best way to get rid of debt." And of course, don't add any more debt to your existing burden. If necessary, freeze your cards, unlink them from online accounts, and stash them away.
If you have questions, reach out to Money Management International. No matter what your credit situation, we can help you overcome your debt.